Two Computing Students Win Co-op Awards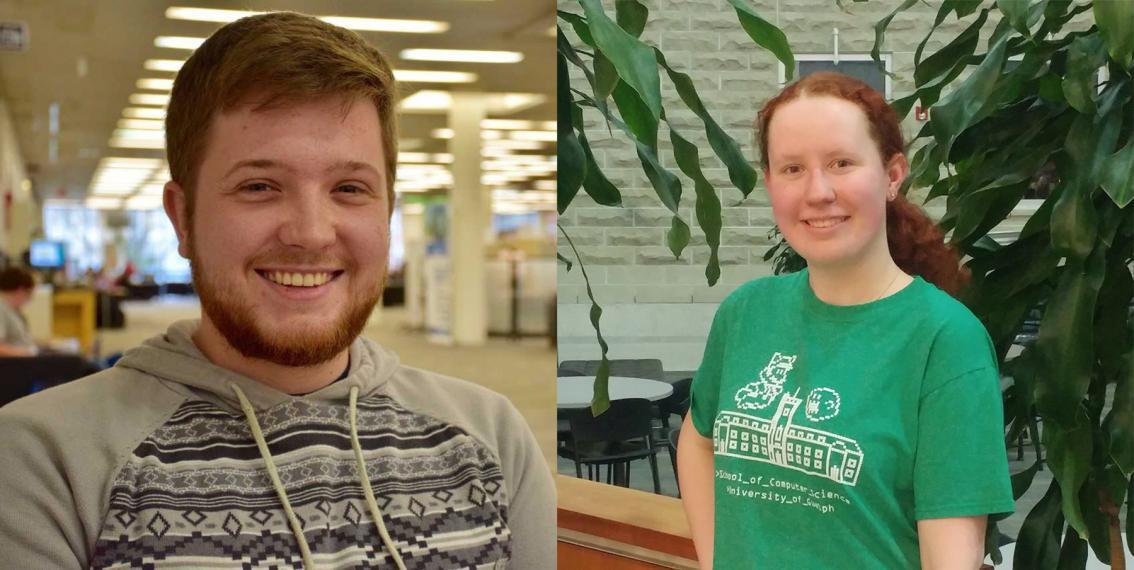 Two Bachelor of Computing Students, Frazer Seymour and Dar'ya Heyko, were both honoured with Coop Awards this year. Frazer won the Co-op Student of the Year Award, and Dar'ya won the Collin Cureatz Memorial award.
Frazer was nominated for Co-op Student of the Year by Dr. Jason Ernst and Tracy McDonald of Left of the Dot Media Inc., where he completed his final coop work term. He was the first co-op student that Left had ever hired from the University of Guelph. Frazer became a valuable asset to the team. He significantly contributed to technical aspects of the role, including implementing a git workflow strategy and contributing to efforts that saw the company receive a $75,000 grant from the CIRA to deploy Left's library in a pilot project in conjunction with Professor Dan Gillis at the University of Guelph. As well as being active on the job, Frazer was also committed to Left's community engagement program, where he volunteered his time on numerous occasions in order to make a difference in his community.
Dar'ya was nominated for the Collin Cureatz Memorial award by Laura Gatto. This award is given to students who are engaged in Co-op and embody the values that Collin upheld and Dar'ya demonstrated those values whole-heartedly. She has worked as a Peer Helper with CECS, being the only computer science student on the team, and consistently and enthusiastically volunteers at tech events, including tech showcases and networking events. She also is a University of Guelph Ambassador, where she tours the university with prospective students.