Virtual Graduate Studies Preview Week 2020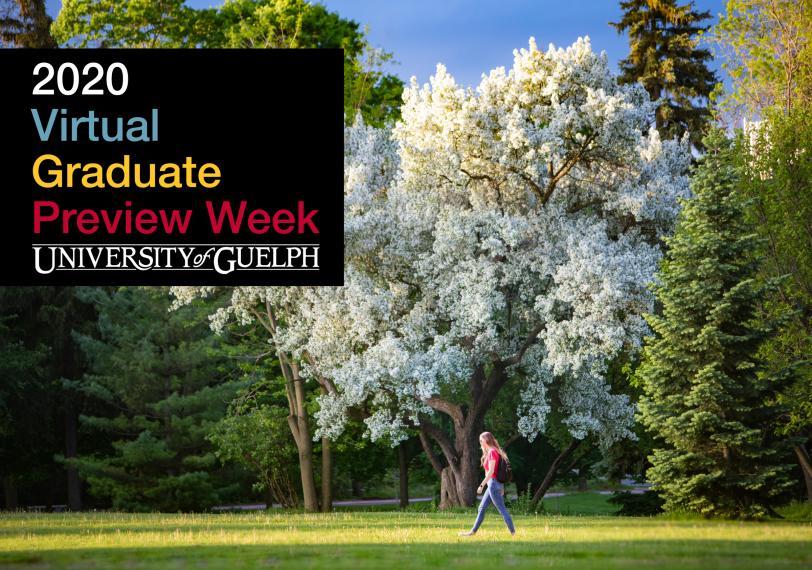 Looking to further your education? Join us this week, Monday, October 19th to Friday, October 23rd, as we take our event virtual with 1-hour live chats! 
Learn more about the diverse 100+ graduate programs available at the University of Guelph and connect with faculty, staff, and students to get answers to your questions and learn more about the programs that interest you. 
Info Sessions Related to School of Computer Science Programs
The following info sessions will be run by our Associate Director, Graduate Studies, Professor Joe Sawada along with his admin staff, Jake Harwood.
Mon, Oct 19, 12-1pm EST: MSc or PhD in One Health 
Tues, Oct 20, 12-1pm EST: MSc in Computer Science; PhD in Computational Sciences 
Tues, Oct 20, 2-3pm EST: Masters of Cyber Security & Threat Intelligence 
Wed, Oct 21, 12-1pm EST: MSc in Artificial Intelligence 
Fri, Oct 23, 1-2pm EST: MSc or PhD in Bioinformatics 
For more information, see our Live Chat Schedule, List of Graduate Programs, and 2021 Grad Studies Viewbook.