Mechanical Engineering Machine Design Trade Show 2017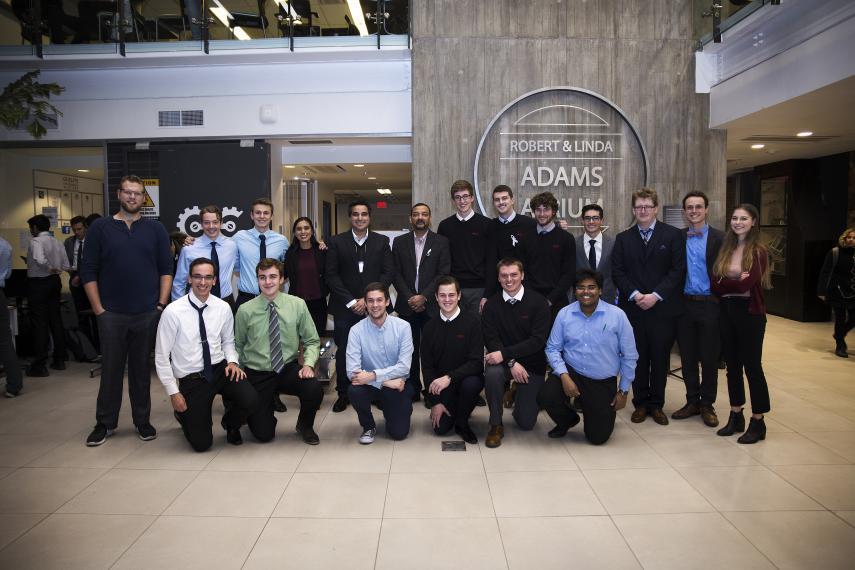 The Machine Design Trade Show on 30 Nov, 2017 was an amazing event! We had a large number of visitors from several public, and industry. The theme of the project this year was "Our Food", where the 3rd year mechanical engineering students designed and built machines for food and agriculture applications. The judges selected the top 3 projects, and the SOE offered generous awards for the top teams.
If you missed the show, below are the photos and video links. Take a break and enjoy it!
1st place: (Hay bale slicer)
Grant Hall, Adrian Tamminga, Adam Daigneault, Martin Westrik, and Scott Okkema)
2nd place: (Corn stalk puller)
Jordan Balfour, Parveen Kahlon, Sebastian Borths, Callahan Doughty, and Jacob Reed
3rd place: (Elevated Chest Freezer)
Jordan Krueger, Caleb McAllister, and David Puim
The machine design course (ENGG*3280) is taught by Prof. Mostafa Elsharqawy and Prof. Hari Simha. The graduate teaching assistants this semester are Scott Simmons, Claire Bourque, Robert Zinni, and Naveen Joshy.