U of G Engineer Featured in Globe and Mail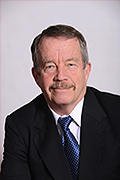 U of G's Prof. Ed McBean was featured in a Jan. 30 Globe and Mail story on First Nations drinking water advisories.
McBean, a professor in the School of Engineering, said his students gathered data on boil water advisories issued on 776 First Nations drinking water systems between the beginning of 2004 and the end of 2014, and studied what failing systems had in common. They found that water systems on First Nations reserves operated by people lacking proper training are more likely to experience longer-lasting advisories.
McBean holds the Canada Research Chair in Water Supply Security. He studies chemicals and pathogens in the environment, and conducts water supply risk assessment and management.