Guelph Mechanical Engineering Student wins Certificate of Merit and Internship to Germany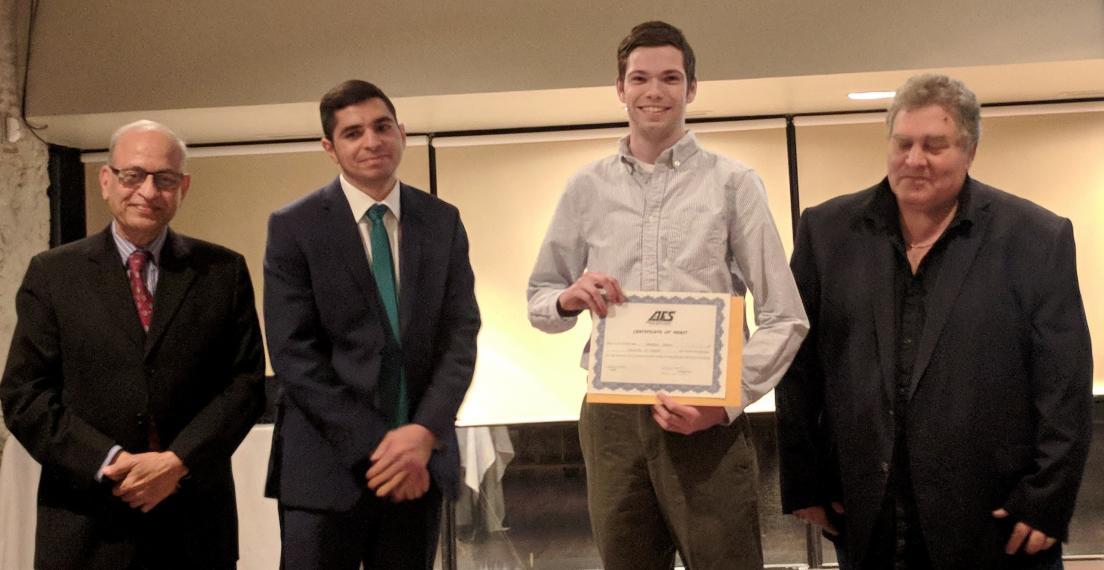 On March 22nd, 2018, students, faculty and leaders in the Ontario metalcasting community met at the Hamilton Yacht Club for the annual American Foundry Society/Canadian Foundry Society/Foundry Education Foundation Scholarship Award Night. Undergraduate students from Ryerson University, Mohawk College and the University of Guelph received awards for conducting research related to the Canadian metalcasting industry.

Second year mechanical engineering student Matthew Bolan received a Certificate of Merit and a $1000 scholarship for research work related to aluminum alloys conducted under the supervision of Dr. Abdallah Elsayed.

Matthew is also a spending this summer at the Technische Universität Bergakademie-Freiberg in Freiberg, Germany under a Mitacs RISE-Globalink Research Internship . His internship will involve conducting research in removing iron impurities in aluminum casting alloys for lightweighing of automobiles.