Prof. Graham Taylor chosen as one of Canada's Top 40 Under 40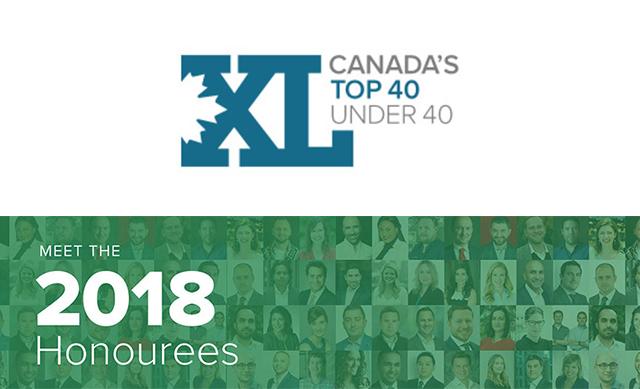 Each year, Canada's Top 40 under 40 celebrates the achievements of 40 Canadians in the private, public and not-for-profit sectors, who have demonstrated remarkable success before passing the age of 40.
The 40 are drawn from a rich national pool of nominees, and chosen based on their professional accomplishments, vision, leadership, innovation, and community involvement.
Associate Professor, Dr. Graham Taylor, has been chosen as a recipient of this coveted Canadian award for young business leaders.

Dr. Graham Taylor
Canada Research Chair in Machine Learning & Associate Professor, University of Guelph
Graham Taylor is an Associate Professor of Engineering at the University of Guelph, a CIFAR Azrieli Global Scholar, an Academic Director of NextAI, a member of the Vector Institute for Artificial Intelligence, and as of September 2018 a Canada Research Chair in Machine Learning. His research aims to discover new algorithms and architectures for deep learning: the automatic construction of hierarchical algorithms from high-dimensional, unstructured data. He is especially interested in time series, having applied his work to better understand human and animal behaviour, environmental data (climate or agricultural), audio (music or speech) and financial time series. Taylor's research also intersects high performance computing, investigating better ways to leverage hardware accelerators to cope with the challenges of large-scale machine learning. He co-organizes the annual CIFAR Deep Learning Summer School and has trained more than 50 students and staff members on AI-related projects. Taylor also co-founded Kindred, which was featured at number 29 on MIT Technology Review's 2017 list of smartest companies in the world and CB Insights AI 100 list, highlighting the most innovative artificial intelligence companies for 2018.
Congratulations to Graham Taylor!