Computer Loan Program Executed at U of G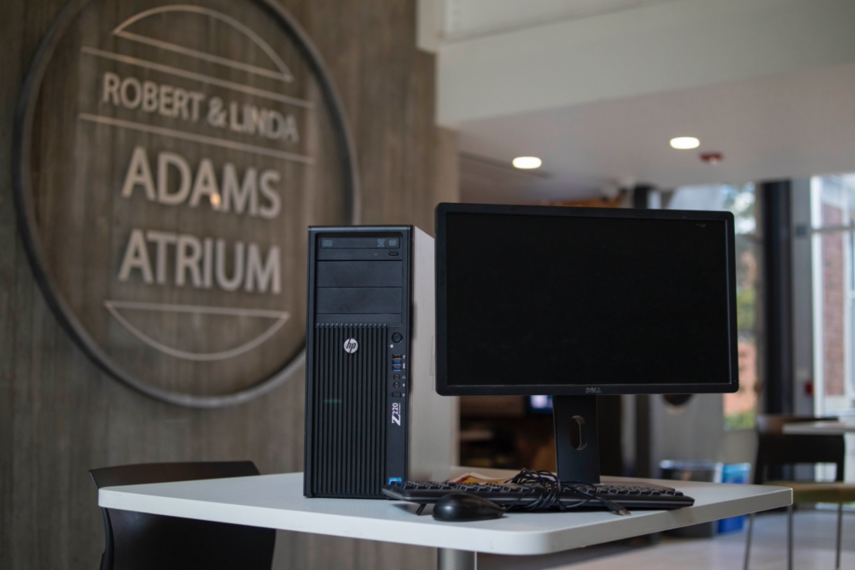 A computer loan program in the School of Engineering has helped dozens of students with remote learning.
In spring 2020 when the widespread impact of COVID-19 became clear, the School of Engineering (SOE), like all other academic areas at U of G, shifted its learning to a remote format. That brought with it a significant challenge: How would engineering students access the software and hardware necessary to complete their coursework?
"Our students use some of the most advanced computer equipment and latest software packages available," says John Runciman, Director of the SOE. "While pandemic planning, it quickly became apparent that many of our students would not have access to the computing infrastructure they needed for their studies."
Faculty and staff strategized a program to loan engineering students the necessary equipment to fully immerse themselves in academic learning and continue their degrees uninterrupted, at a distance, a story first published in Bringing High-Quality Learning Home.
To date, nearly 70 students have accessed the program and alumni and donors have raised more than $34,000 to contribute to hardware and software expenses. This includes a generous matching gift courtesy of Rob and Linda Adams, longtime friends of the University.
The SOE upgraded its virtual computer access facilities, and also secured additional software licencing so students could download the software they needed, Runciman said. They loaned students the computers that were sitting idle in their existing labs and created the Computer Loaner Program.
"We often speak of 'community' at U of G, and that extends to the School of Engineering. There are times when a community has to pull together to ensure we all have equal opportunity to succeed. I am immensely proud of what we have been able to do, and it speaks volumes of our community."
Daniel Igra, Guelph Engineering Society President, spoke on behalf of engineering students to the impact of the program, noting the impact this has had for students.
"During these unprecedented times, studying from home is no longer a privilege, but is now the norm that all students who want an education must practice. This program has helped students succeed in online learning and provided the flexibility of learning locations."
At U of G, students are taught in lectures and projects that working as a team and giving everyone the same respect and opportunities will lead to the success of an Engineering Project, says Igra.
The School of Engineering thanked the alumni and donors who contributed to the program, ensuring its success.