Vibrio 2019 The Biology of Vibrios
Location
The 8th biennial International Conference on the Biology of Vibrios (ICBV) will be held in Canada at the McGill University on Montreal in November 17-20, 2019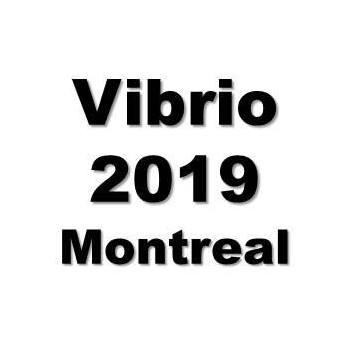 Details
The International Conference on the Biology of Vibrios (ICBV) is the only international conference that focuses on Vibrio biology, and is the only opportunity for scientists to meet and discuss recent findings and other information of interest to this field of study. This meeting routinely attracts faculty, students, postdoctoral fellows, and staff from research hospitals, government agencies, and private companies. An attendance is expected from across Canada, the United States, Mexico, Europe, Latin America, Oceania (Australia/New Zealand), Africa and Asia.
The conference's primary objective is to facilitate exchange of information and ideas through oral and poster presentations, round-table discussions, and informal sessions. This conference will encourage trainees to participate in knowledge dissemination by sponsoring a student poster competition and including a student symposium session. This event will also focus on fostering communication of recent health research to the appropriate end users by including invited participants from government and private industry, and by including a dedicated session on the challenges that Vibrio pose to the seafood industry. In this session, selected members of the seafood industry will have an opportunity to communicate challenges and concerns regarding preventing Vibrio contamination in seafood to the specific researchers who are ideally suited to address these concerns. It is highly likely that this session will generate new research priorities and partnerships.
ICBV will showcase a broad range of research activities currently being conducted on the biology of Vibrios. The ICBV scientific program will focus on the theme Genomes to Biology, emphasizing the enormous research gains that have been made recently with the advent of next-generation sequencing.
Specific sessions will include:
Ecology of Vibrios
Systematics & Evolution
Host-Microbe Interactions
Vibrio and their Viruses
Genome Biology
Vibrio physiology
Type VI Secretion Systems
Vibrio challenges to the Seafood Industry
If you wish to be added to the email distribution list for this event, please send your request to icbv2019vibrio@gmail.com.
Event Website
Share this page
Find related events by keyword