Featured Research
For more...
Donate to the Lynn Medal in Zoology
​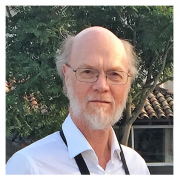 The Department of  Integrative Biology proposes the creation of the Lynn Medal in  Zoology, a convocation prize to be awarded annually to the graduating student with the highest average in the Zoology major. The intent of the award is to honour Dr. Lynn's dedication to undergraduate education, particularly in the area of invertebrate zoology. The  Department's goal is to endow this award to cement Dr. Lynn's legacy at the University of Guelph.
Please consider a gift to the Lynn Medal in Zoology to honour Dr. Lynn's legacy and to help the Department to achieve its endowment goal. Gifts of all sizes are appreciated and will be acknowledged to the Lynn Family unless you make your gift anonymously. 
Welcome to Integrative Biology
We are a diverse biology department dedicated to excellence in research and scholarship. Our department consists of full-time faculty who lead research in three overlapping themes, including comparative animal physiology, ecology, and evolutionary biology.
Our comprehensive undergraduate program prepares students for a wide range of career options, including opportunities in business, medicine and biotechnology, industry, environmental management and conservation, research and education. We believe that integration of knowledge across levels of biological complexity is required for addressing many of today's pressing societal challenges.
Upcoming Events