Hagen Aqualab
Click to View Hagen Aqualab Gallery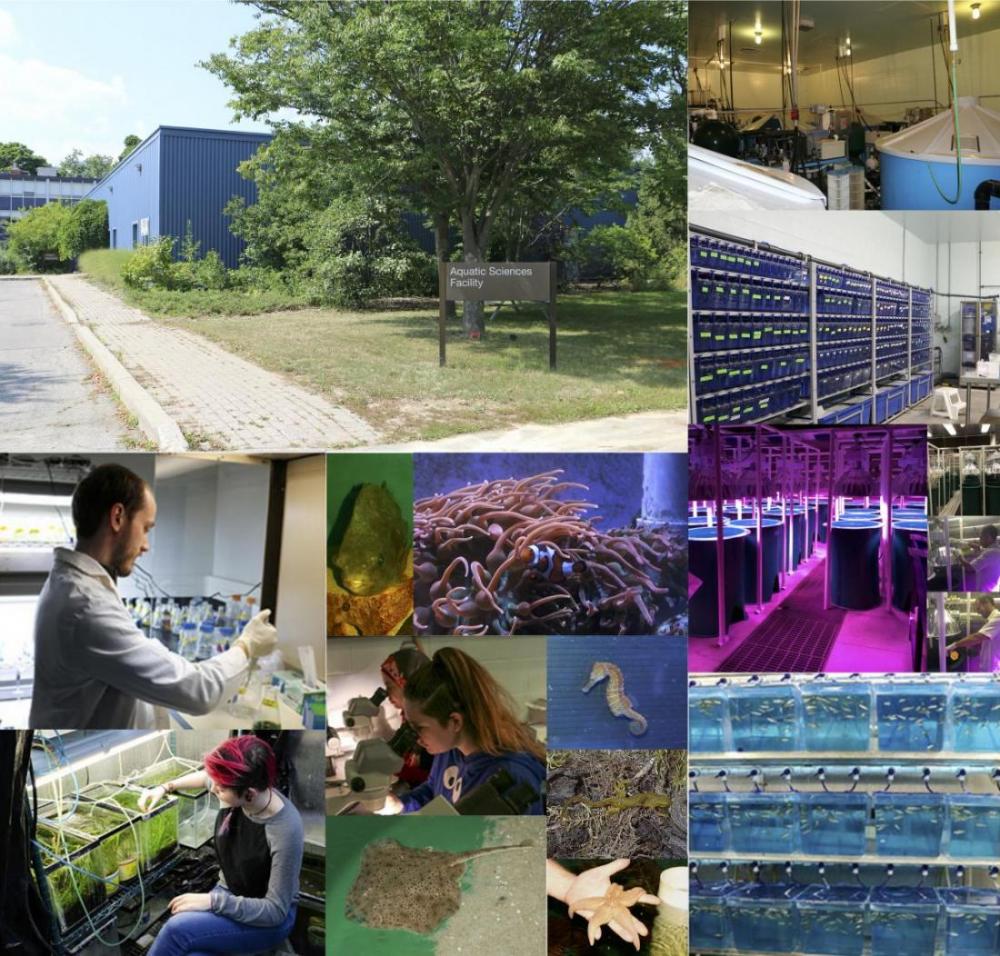 The Hagen Aqualab is a technologically advanced aquatic research facility. This facility was initially approved for use in January 1996 when the first research project began and is operated primarily by the Department of Integrative Biology at the University of Guelph. The Aqualab utilizes recirculation systems to maintain water quality and is a state of the art research facility that is designed with flexibility in mind. The systems were designed to accommodate research projects of moderate size, this facility was not designed for large scale production experiments. The facility uses up to 70% re-circulated water in the experimental rooms and 95% re-circulated water in the general holding room. Aqualab was designed for a wide variety of aquatic related activities such as embryology, physiology, behaviour, toxicology, parasitology, disease and genetics.
Mission
To facilitate research on a wide variety of aquatic organisms, such as microorganisms, animals and plants, living in marine, brackish or fresh water habitats from arctic, temperate or tropical climes. To foster the training of undergraduate and graduate students in advanced research techniques. To encourage interaction and collaboration among universities, government and the private sector.
Read about the Hagen Aqualab's far-reaching impacts in our new report (PDF).