Health and Safety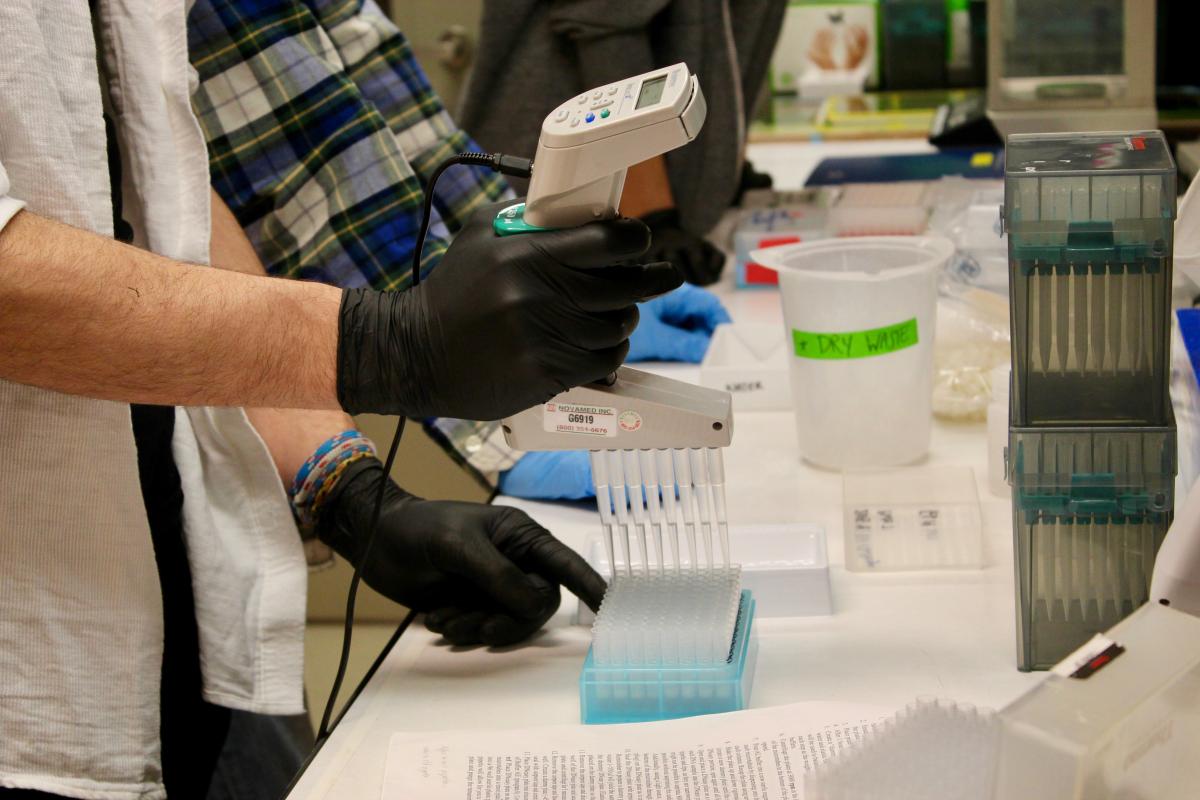 This page presents a short summary of our safety procedures and policies, including specific to the Department of Integrative Biology. Detailed information and resources can be found on the CBS Health & Safety Web Page
CBS Health & Safety Handbook
For additional information, please see the College of Biological Science Health & Safety Handbook 2019 Edition
Training
Ontario's Occupational Health and Safety Act requires us to provide basic safety training to all personnel. Training records are important to demonstrate that due diligence was followed in case of an accident. We are required to keep initial safety orientation records of all active personnel in each laboratory (in the CBS Safety Binder) and additionally in a Departmental repository (submit to ibtap@uoguelph.ca). Updated ongoing safety training records only need to be kept in the CBS Safety Binder of each PI. See Safety Training in IB for more details.
Grad Students/Staff/Postdocs/Volunteers
When working in CBS, you are automatically registered and required to complete the three online modules: WHMIS, Biosafety and Laboratory Safety. Before work in the field, you are required to complete the Field Safety Course offered by Environmental Health and Safety (EHS) and get the appropriate training and certification required for any specialized work you will perform. Additionally, volunteers need to submit this Release of Liability Form to the Department before any work.
Faculty/Staff with Supervision Duties
All faculty and staff with supervision duties are required to complete the Competent Supervisor/Due Diligence course offered by EHS. This includes graduate students and postdocs in a personnel supervision role. You are also required to complete the three online modules: WHMIS, Biosafety and Laboratory Safety. Before work in the field, you are required to get a Field Research Safety Plan Form approved by the Department Chair.  Field Course instructors are required to review the IB Sexual Violence in Field Work policy with thier students on the first day of the course and ask them to sign the document. 
IB Work Alone/After-hour Policy
Graduate students, postdocs as well as undergraduates enrolled in research courses or being paid by the University are allowed to work alone after normal business hours and on weekends as long as they have gone through adequate safety training. Volunteers are under no circumstances allowed to work alone outside normal business hours. Volunteers are only allowed to work outside of normal hours in the presence of adequately trained personnel who have after-hour access to the workplace.
Work Outside Canada or at Remote Canadian Locations
University staff and faculty have insurance coverage through their extended health care plan. Other personnel not covered through a parental or spousal travel insurance plan, including graduate and undergraduate students, will need to purchase additional insurance through a private provider for the duration of field work outside Canada. Those working at remote Canadian locations should consider whether OHIP offers enough coverage in case of emergency evacuation and purchase additional insurance if needed.
Incident Reporting
All workplace injuries and/or diseases need to be reported by employees and students immediately to their supervisor who, within 24 hours, will notify Occupational Health and Wellness and Environmental Health and Safety (EHS) by completing an Incident Report Form and faxing it to 519-780-1796. Any changes in condition, including seeking medical care at a later time, must also be communicated.
Vehicle Use
University-owned vehicles must be used in accordance to the U of G Vehicle Policy. In case of accident, a vehicle incident report form must be submitted to the Associate Director for Risk and Insurance at sasha@uoguelph.ca as soon as possible. Personal vehicles used to conduct research are not covered under the U of G policy. In that case, coverage details must be verified by contacting your insurance company.
Towing of University-owned Vehicles
For break downs during work hours not far from campus, Transportation Services can be contacted between 7:00am and 3:15pm at extension 52473. After hours and weekends, Transportation Services have a Senior Vehicle Mechanic on call who can be reached by contacting the University of Guelph Campus police office at extension 52245. There is also a towing agreement with Bob's Towing - 519-836-0486 for local towing (Guelph, Elora, Fergus, Cambridge, Kitchener, ...) to the U of G Vehicle Services Repair Facility. Towing costs after break downs while on trips further away from the Main Campus would be the initial responsibility of the driver, but will be reimbursed by the Department or insurance policy.
Critical Injury
The incident reporting procedure differs for critical injuries. A critical injury is defined as an injury to any person on University property of a serious nature that:
Places life in jeopardy, or
Produces unconsciousness, or
Results in substantial loss of blood, or
Results in fracture or amputation of a limb, or
Burns more than 10% of the body, or
Results in loss of an eye
A critical injury requires immediate action to organize first aid and/or emergency medical aid with minimal disruption of the accident scene. Immediate reporting is also required to the supervisor or principal investigator on shift and EHS (519-824-4120 ext. 53282). Campus police (ext. 2000) will reach EHS after hours.
EHS staff will call the Ministry of Labour within 24 hours. If no direct contact is made with EHS within 30 minutes of a critical injury incident, the supervisor must call the Ministry of Labour (1-800-268-6060).
The supervisor must then complete and submit an Incident Report Form, as described above. EHS will contact the supervisor for assistance with the investigation and final report completion.
Contact Info
Integrative Biology Safety Committee Chair
Dr. Steven Newmaster, ext. 56002, snewmast@uoguelph.ca