In Memory of Dr. Mary Beverley-Burton
Dr. Mary Beverley-Burton, 92 of Guelph Ontario passed away on February 25, 2023.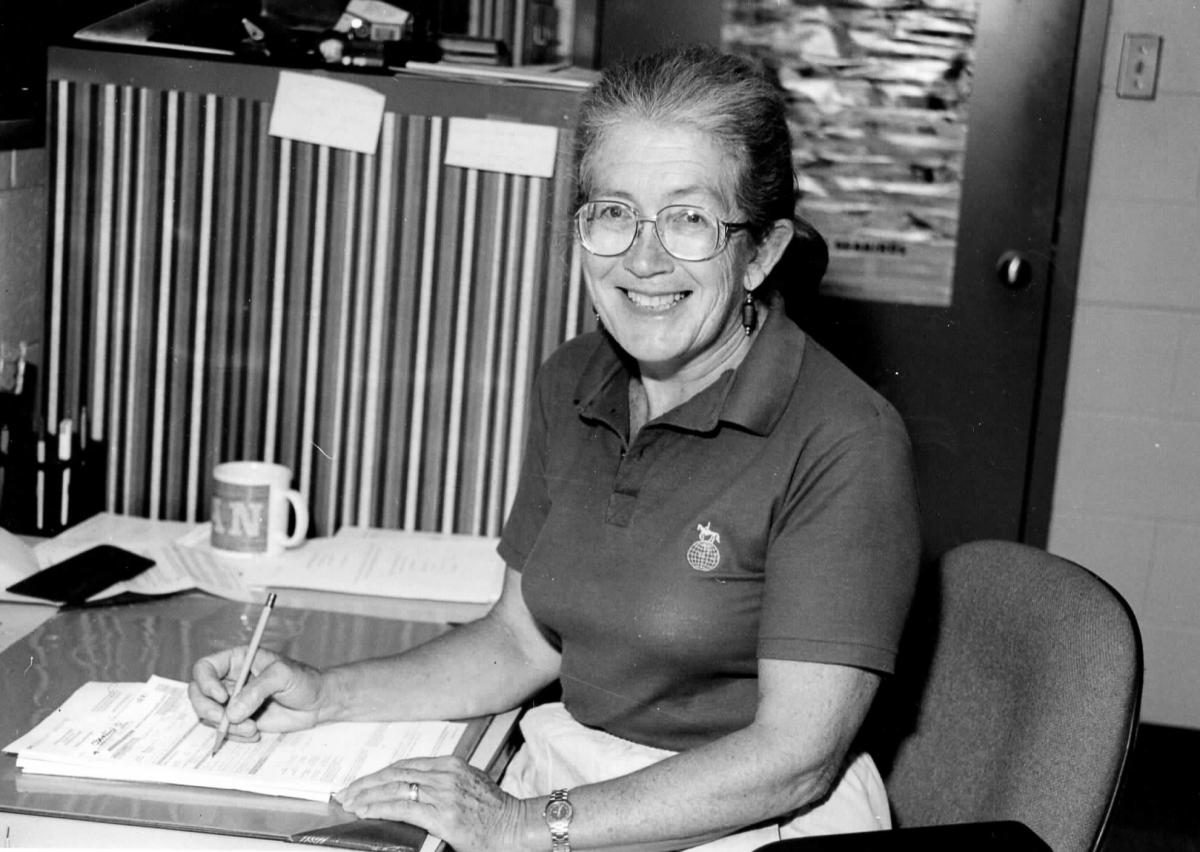 Mary, an only and much-beloved child, was born on June 10, 1930, to Malcolm and Agnes Beverley-Burton in Abergavenny, Wales. After Mary graduated from Aberystwyth University, she went on to earn her Ph.D. from Imperial College, in London. 
Mary's first job was in Zimbabwe, and her second in Jamaica, starting a lifelong passion for traveling and exploring.  She returned briefly to England but then immigrated to Canada to become a professor in the former Department of Zoology (now Department of Integrative Biology) at the University of Guelph in 1968. She retired after 27 years in 1996 as a tenured professor.  
Mary was recognized with numerous awards for her teaching and mentoring of students, and research in the field of Parasitology. Most notably, the Pseudorhabdosynochus beverleyburtonae parasite found on the gills of the dusky grouper was named in Mary's honour.
During her time at the University, Mary was a fierce advocate for equal opportunities for women professionally and in sports.  Her guidance and advice helped form the basis for many policy decisions advancing athletics at Guelph. The Mary Beverley-Burton Award was named in her honour and is presented annually to the outstanding rookie female athlete at U of G.
Among Mary's other contributions to the University was her involvement in teaching summer courses at the Huntsman Marine Lab in St. Andrews, N.B., and volunteering at the Arboretum.   
Mary had two children, Rachel Beverley-Burton and Mark Mettrick in Zimbabwe. She married John Bull (predeceased) after moving to Canada and where she had her third child, Sarah Carter (nee Bull). Mary's three children, seven grandchildren, and four great-grandchildren survive her.  
Mary got her first pony as a three-year-old and her love of horses and dogs never diminished over her lifetime. On retiring, she became a Master Gardener and created, with John, a beautiful garden in the home they built together in Puslinch. She loved science, traveling and exploring the world, birding, learning, and being outside. 
 A memorial celebration of her life will be held later in 2023.  For anyone who is interested in attending, please contact Sarah Carter at marybb.memorial@gmail.com.
 In honour of Mary's passion for learning and science, donations can be made to the Dr. Mary Beverley-Burton Travel Scholarships fund.  This award was established by the Department of Integrative Biology to recognize Mary's contributions to the department and her field of research. The award provides three students per year, with demonstrated financial need, the opportunity to participate in field courses offered by the Department of Integrative Biology. These awards help make field courses more accessible to students by lessening the financial costs associated with participation. Field courses provide students with a learning opportunity that is often transformational in nature - it's a chance for them to find/develop their passion and/or potential career, conduct practical and hands-on research, learn from experts, develop new connections, and gain many new skills and experiences along the way.
All donations will be acknowledged to the family unless you make your gift anonymously. If you have any questions or need assistance in making your gift, please email Jillian Randall or call 226-821-3659. For staff and faculty, please note arrangements can be made to make a gift via payroll deduction.