Steven Newmaster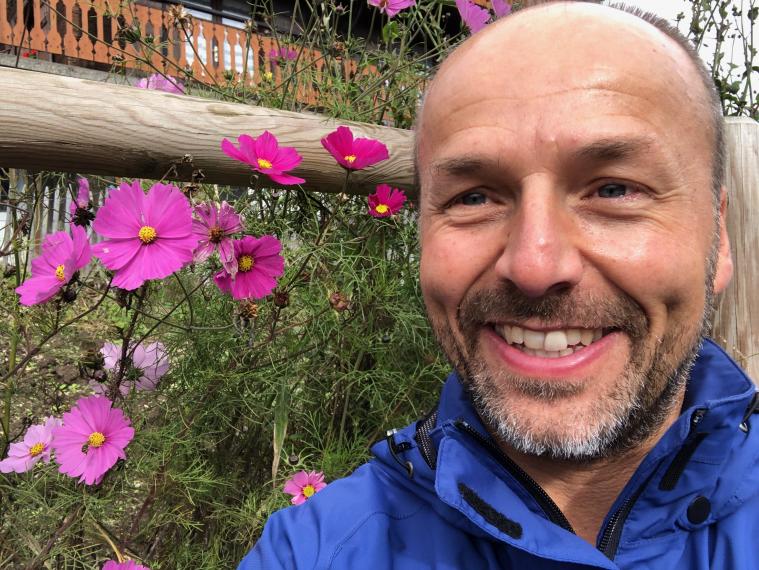 Professor, Director NHP Research Alliance
Dr. Newmaster is the Director of the NHP Research Alliance and has been a botany professor at the University of Guelph for over 20 years. He and his team currently study medicinal plants, phytochemistry, plant genomics and molecular diagnostic identification systems with more than 120 publications including botanical field guides, book chapters and numerous Journal articles. He works with industry partners to help support the development of quality assurance tools for botanical and probiotic ingredients in food and natural health products. The NHP Research Alliance is interested in supporting graduate students, PDFs and building partnerships with researchers and industry stakeholders who seek to understand the genomic/metabolomic diversity among specific botanical/probiotic ingredients and how this can support healthy lifestyles and improve life.   
PDF Ontario Forest Research Institute 2000-2002

Ph.D. University of Alberta, Canada, 1999

B.Sc. University of Guelph, Canada, 1992
His current research explores genomic and metabolomic diversity in plants, mushrooms and microbes with a focus on understanding their gastronomic, nutritional and medicinal value.
Shehata, H.R., Kiefer, A., Morovic, W. and S.G. Newmaster. 2021. Locked Nucleic Acid Hydrolysis Probes for the Specific Identification of Probiotic Strains Bifidobacterium animalis subsp. lactis DSM 15954 and Bi-07™. Frontiers in Microbiology VOL 12, PAGES=3939-3940. https://www.frontiersin.org/article/10.3389/fmicb.2021.801795 DOI=10.3389/fmicb.2021.801795  

Kesanakurti, P.; Ragupathy, S.; Faller, A.C.; Shanmughanandhan, D.; Buongiorno, F.; Della Noce, I.; Lu, Z.; Zhang, Y.; Newmaster, S.G. 2021. Development of Hydrolysis Probe-Based qPCR Assays for Panax ginseng and Panax quinquefolius for Detection of Adulteration in Ginseng Herbal Products. Foods 2021, 10, 2705. https://doi.org/10.3390/foods10112705

Shehata, H.R., Newmaster, S.G. 2021. Enumeration of Probiotic Strain Lacticaseibacillus rhamnosus GG (ATCC 53103) Using Viability Real-time PCR. Probiotics & Antimicro. Prot.(2021). https://doi.org/10.1007/s12602-021-09849-6

Shehata, H.R., Ragupathy, S., Henry, T.A. & S.G. Newmaster. 2021. Niche specificity and functional diversity of the bacterial communities associated with Ginkgo biloba and Panax quinquefolius. Sci Rep 11, 10803 (2021). https://doi.org/10.1038/s41598-021-90309-0

Faller Adam C., Shanmughanandhan Dhivya, Ragupathy Subramanyam, Zhang Yanjun, Lu Zhengfei, Chang Peter, Swanson Gary, Newmaster Steven G. 2021. Validation of a Triplex Quantitative Polymerase Chain Reaction Assay for Detection and Quantification of Traditional Protein Sources, Pisum sativum L. and Glycine max (L.) Merr., in Protein Powder Mixtures. Frontiers in Plant Science VOL 12: 913. URL=https://www.frontiersin.org/article/10.3389/fpls.2021.661770; DOI=10.3389/fpls.2021.661770   

Shanmughanandhan J, Shanmughanandhan D, Ragupathy S, Henry TA, Newmaster SG. 2021. Quantification of Actaea racemosa L. (black cohosh) from some of its potential adulterants using qPCR and dPCR methods. Sci Rep. 2021 Feb 22;11(1):4331. doi: 10.1038/s41598-020-80465-0. PMID: 33619286; PMCID: PMC7900226.

Jeevitha Shanmughanandhan, Dhivya Shanmughanandhan, Subramanyam Ragupathy, Thomas A Henry, Steven G Newmaster. 2020. Validation and optimization of qPCR method for identification of Actaea Racemosa (Black cohosh) NHPs, Journal of AOAC INTERNATIONAL, 21:167. doi: 10.1093/jaoacint/qsaa167. 

Ian W. Burton, Camilo F. Martinez Farina, Subramanyam Ragupathy, Thirugnanasambandam Arunachalam, Steve Newmaster, and Fabrice Berrué. 2020. Quantitative NMR Methodology for the Authentication of Roasted Coffee and Prediction of Blends. Journal of Agricultural and Food Chemistry Article 68 (49), 14643-14651 DOI: 10.1021/acs.jafc.0c06239