Stephen Kosempel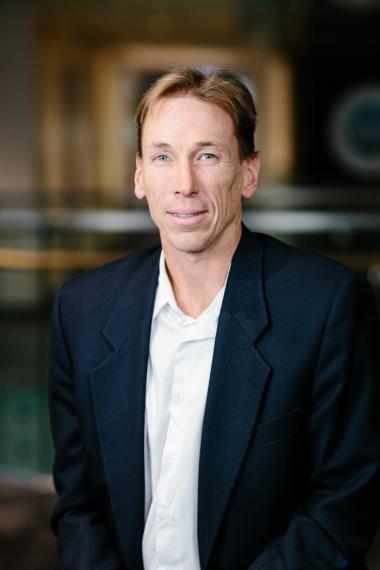 Department of Economics and Finance
Phone number:
(519) 824-4120 Ext. 56339
Office:
MacKinnon (MCKN), Room 746
Find Related People by Keyword
Stephen Kosempel joined the Department of Economics and Finance at the University of Guelph in 1999. He received a B.A. (Honours) in Economics from Queen's University (1993), an M.A. in Economics from the University of Victoria (1995), and a Ph.D in Economics from Simon Fraser University (1999). He served as Department Chair from January 2012 to June 2022.
Dr. Kosempel's area of specialization is macroeconomics. His research has been published in journals including the Journal of Economic Dynamics and Control, the Canadian Journal of Economics, Review of International Economics, and the Journal of Development Economics.
Current or Scheduled Courses:
Fall 2023 - ECON*6020 Macroeconomics Theory I
Winter 2024 - ECON*2410 Intermediate Macroeconomics (3 sections)
Course Teaching History

 (excluding independent study courses):
GRADUATE COURSES TAUGHT
ECON*6020 Macroeconomic Theory I: W02, F02, F03, F04, W06, W07, W08, W09, F23– scheduled

ECON*6040 Macroeconomic Theory II: W00, W01, W03, W10, W11, W12, F12, F14, F16, W18, W19, W20, W21, W22

ECON*6060 Preliminary Quantitative Methods: S12 – S21

ECON*6110 Mathematical Economics: W19
UNDERGRADUATE COURSES TAUGHT 
ECON*1100 Introductory Macroeconomics: F07, W08, F08, F09, F10, F11, F12, F13, F14 

ECON*2310 Intermediate Microeconomics: F99 

ECON*2410 Intermediate Macroeconomics: W00, F00, W01, F01, W02, F02, W04×2, F04, W05, W23×3–scheduled 

ECON*3600 Macroeconomics in an Open Economy: W06, W09, W10, W19 

ECON*4810 Advanced Topics in Macroeconomics: W05, W07, W08, W09, W10, W11, W12

ECON 305 Intermediate Macroeconomic Theory (Simon Fraser University): S1998, W1999