Recognizing Impactful U of G Innovations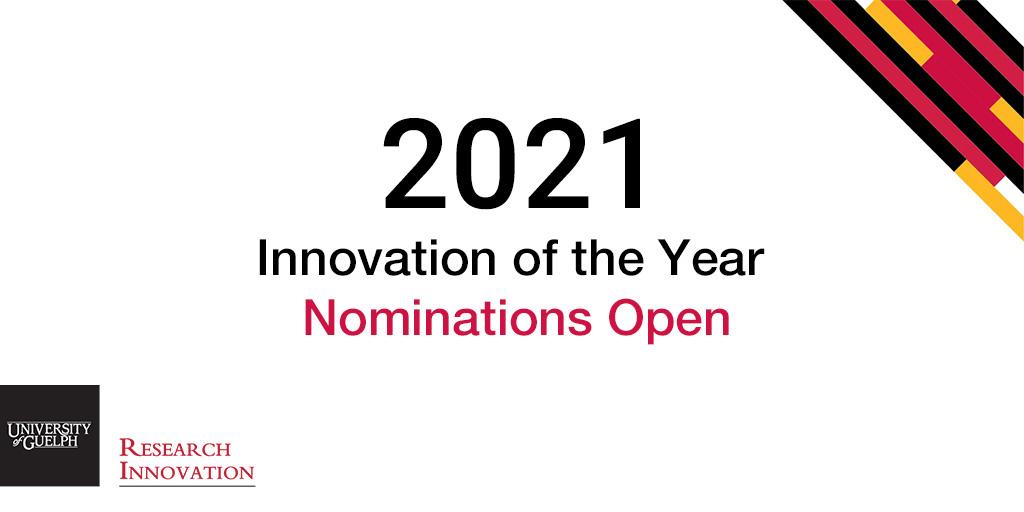 The University of Guelph has a long tradition of innovative research with real-world applications. In 2016, to recognize those innovations that have made, or the potential to make, real-world impact and generate value for Canada, the University of Guelph Innovation of the Year Award was established.
Since the establishment of the award, eight innovations have been recognized for their positive influences across a wide range of focus areas including animal health, food packaging, environment, and human wellness.
Innovation of the Year Awardees
Continuing the Tradition - 2021 Nominations Open
Today, the University of Guelph's Research Innovation Office is please to invite nominations for the 2021 Innovation of the Year Award. Eligible innovations will have been made by faculty, staff, students, or trainees engaged in research while at the University of Guelph and should have generated social or economic impact within the last five years.
Innovations may be nominated by anyone, including the inventors, using the short nomination form available online.
The call for nominations will run from Monday, May 10 through to Friday, July 31 at noon.
Share this page
Find related news by keyword