From plants as medicine, to plants making medicine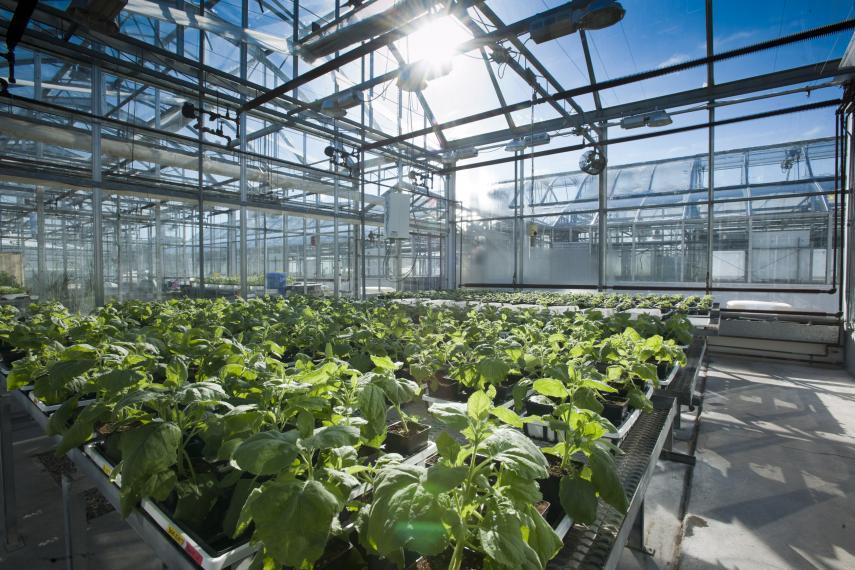 Plants such as milk thistle have been used for millennia to treat disease and promote good health. Now a Guelph-based start-up is enlisting plants to make medicine, and its choice of plants is one not traditionally associated with good health.
PlantForm Corp., established in 2008, uses tobacco plants to manufacture monoclonal antibodies used to treat a host of diseases, ranging from cancer to HIV.
Guelph researcher Chris Hall is one of the company's founders and now its chief scientific officer. The company has 22 employees working to bring the plant-based technology platform, called vivoXPRESS, to market.
PlantForm's technology is a welcome alternative to expensive mammalian-cell production systems that are currently the industry standard. PlantForm's technology can produce antibodies at approximately 10 per cent the cost of conventional methods. Such creative approaches could be a key factor in helping hold down rising health-care costs.
PlantForm's research pipeline contains an array of plant-made medications that are biosimilar (generic) versions of existing medications on the market. Its first product – a plant-made version of the breast-cancer drug Herceptin (trastuzumab) – has been proven as effective as the commercial antibody in animal studies. Human clinical trials are expected begin in 12 to 18 months.
PlantForm is staying active with an assortment of research and development projects, including a Government of Canada contract to produce an antibody being studied by Defence Research and Development Canada as a treatment for exposure to the toxin ricin.
Share this page
News Topics