Managing high iodine levels in milk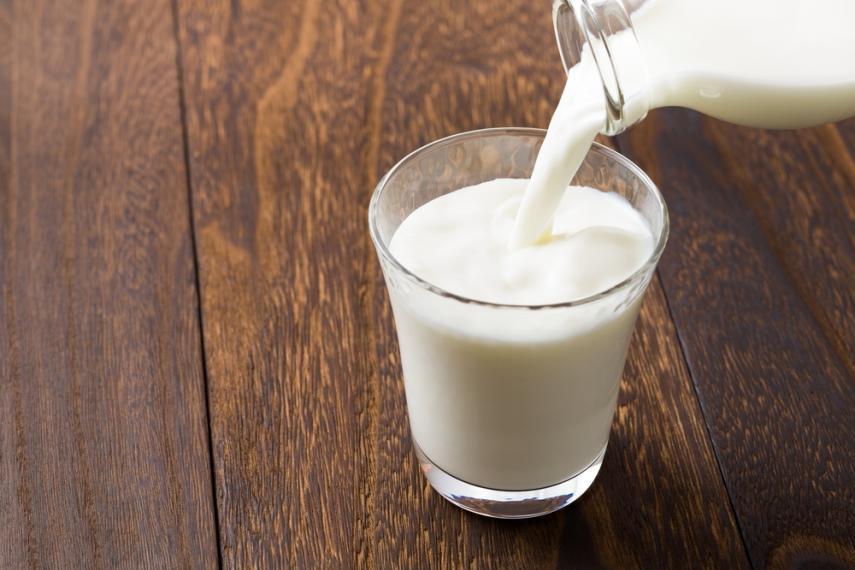 Iodine is an essential nutrient for humans and animals, such as dairy cattle, but it can be toxic in high concentrations. University of Guelph (U of G) researchers have identified groundwater as the key source of iodine in cow's milk from certain regions in Canada, and are exploring methods to decrease it.
A recent Dairy Farmers of Canada study found about five per cent of farms across the country produced milk that exceeded the margin of acceptable iodine levels.
Although there have been no reported detrimental health effects on dairy cattle, high levels of iodine in cows could potentially transfer to humans through drinking their milk. An imbalance of iodine could cause thyroid problems, such as goiters or hypothyroidism.
Professor David Kelton from the Department of Population Medicine at the Ontario Veterinary College explained Ontario has three regions that are at high risk of producing milk with too much iodine – one in eastern Ontario, one in central Ontario (north of Lake Ontario) and one in the Niagara region.
These areas are all in close proximity to previous bodies of saltwater, where iodine is found in high concentrations in the groundwater. Deposits of iodine and other minerals were left behind long ago when sea levels were much higher during the end of the ice age and the Champlain Sea occupied the area where high iodine levels are now present.
"We originally scratched our heads when we saw the clusters of high milk iodine concentrations in central Ontario and areas around the Great Lakes basin," Kelton says. "But if you go back and look at the history of this part of North America geologically, it was part of an inland sea hundreds of thousands of years ago."
Kelton's team is looking at ways to reduce iodine levels in Ontario milk by analyzing mineral content in groundwater, which they found to be the main source of iodine for many of the herds in these high-risk regions of Ontario. Given the large volumes of water cows consume to support their milk production, water can be an important source of minerals.  Other significant causes of high iodine levels in milk include contact with iodine-based disinfectants that are used to prep cows' udders for milking, and feeds that contain certain ingredients that are high in iodine, such as kelp.
While producers are not penalized for milk high in iodine, testing samples and mixing volumes of milk from separate farms to achieve a uniformly acceptable level of iodine in marketed milk is an expensive process for Dairy Farmers of Ontario (DFO).
Going forward, Kelton and a team of collaborators from the Ontario Geological Survey and the University of Ottawa will confirm specific groundwater sources high in iodine and explore cost-effective water treatment options.
DFO and the Ontario Ministry of Agriculture, Food and Rural Affairs (OMAFRA) funded this project. Collaborators of this project include U of G professors Jana Levison and Vern Osborne, graduate student Courtney Rogerson, Dr. Stewart Hamilton from the Ontario Ministry of Northern Development and Mines, George MacNaughton from DFO, and Dr. Ann Godkin from OMAFRA.
Share this page
Find related news by keyword
News Topics