It pays to be environmentally friendly: Carbon footprint-friendly dairy farming leads to a healthy planet…and a healthy bottom line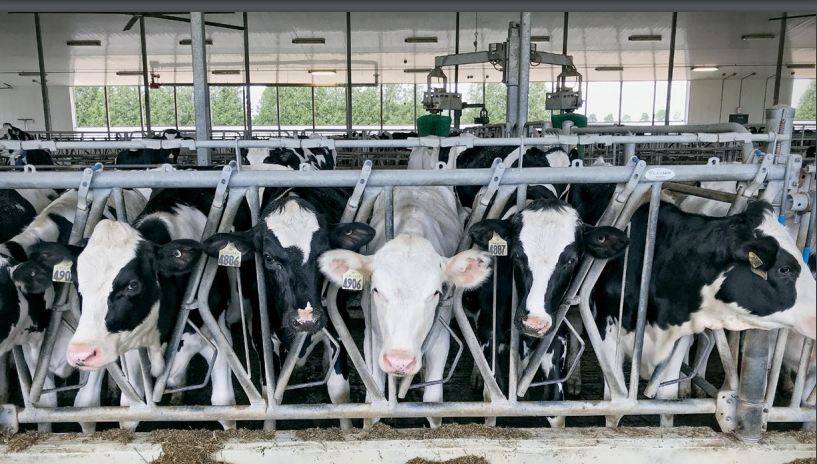 Being a carbon footprint-conscious dairy farmer improves the planet and farm profitability, say University of Guelph researchers. They've determined that environmental best practices, such as manure management, also improve producer profit margins.
Research associate Susantha Jayasundara and Prof. Claudia Wagner-Riddle, School of Environmental Sciences, collected production data from dairy farms across Ontario and classified them as having a high or low carbon footprint.
They found that, on average, low carbon footprint farms profited by more than $1,200 more per cow than high carbon footprint farms. This adds up to a huge surplus profit with multiple cows in a herd.
"We want farmers to know that being sustainable and reducing your carbon footprint doesn't imply an economic penalty," says Wagner-Riddle. "In fact, it's actually the opposite and I hope this information may provide enough incentive to initiate that change."
Farms producing a low level of carbon emissions had a few key practices in common.
These included using:
Homegrown feed, especially high-quality forage (corn silage, alfalfa-grass hay)
Feed management practices such as targeted group feeding and use of total mixed ration
Shorter calving intervals and optimum heifer management. 
When these practices are implemented by producers, sustainability is improved, from both environmental and economic perspectives. "Sustainability is more important than ever, and the dairy industry as a whole is working towards improving greenhouse gas emissions," says WagnerRiddle. "This knowledge alleviates economic pressures and hopefully allows farmers to make the changes they need to make."
Understanding carbon footprint

Carbon footprint consists of all greenhouse gas emissions expressed as carbon, produced by activities associated with production of a certain product, such as milk. These emissions trap heat in the atmosphere, contributing to climate change and global warming if not properly managed.
This research was conducted in collaboration with Prof. Alfons Weersink, Department of Food, Agricultural and Resource Economics, and Tom Wright, OMAFRA.
This research is funded by the Ontario Agri-Food Innovation Alliance.
Articles in Research magazine are written and produced in part by participants in the Students Promoting Awareness of Research Knowledge (SPARK).
See more stories from the 2019 Agri-Food Yearbook (PDF).
Share this page
News Topics