Tackling Ontario's $12-billion food waste problem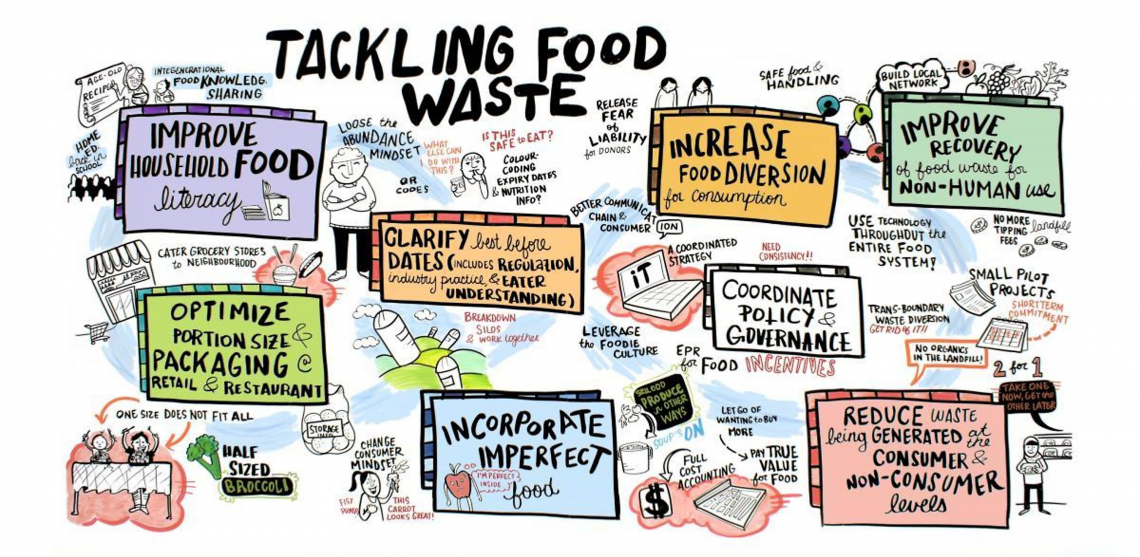 Ontario's food system follows a linear model, meaning that our food waste has an end point and is not being repurposed as it would be in a circular economy. As a result, Ontario is saddled with a whopping $12 billion in food waste across the entire value chain, from farmers to retailers to households.
University of Guelph researchers are working to identify areas that will help the province reduce food waste's economic impact.
To start this initiative, a team led by Prof. Kate Parizeau, Department of Geography, Environment and Geomatics, and Prof. Mike von Massow, Department of Food, Agricultural and Resource Economics, convened a two-day workshop to bring together representatives of various food sectors—including stakeholders, farmers, retailers, consumers and municipalities—to create a research agenda for reducing food waste. Participants identified eight opportunities to help tackle Ontario's food waste:
Improve household food literacy
Incorporate imperfect or "ugly" foods
Increase food recovery for non-human use such as composting
Optimize portion sizes to reduce waste
Coordinate policy and governance
Clarify best-before dates (how food is stored impacts shelf life)
Increase food diversion for consumption
Reduce food waste at the consumer and non-consumer levels.
This information is being used to help guide research project development. Parizeau and her team are working to better understand where, why and how much food is wasted across the value chain.
Additionally, the team is involved with community-engaged scholarship, such as evaluating food waste diversion efforts at The SEED Guelph (a program that addresses food issues in the community) and working with the Ontario Food Collaborative to reduce food waste. Parizeau was also involved in the successful $10-million Guelph-Wellington Smart Cities Challenge competition. "Our research will play an important role in limiting food waste by changing consumer attitudes, influencing policy changes and social values," says Parizeau.
Others involved in this study are Prof. Ralph Martin, Department of Plant Agriculture, and Prof. Evan Fraser and master's student Amy DeLorenzo, both of the Department of Geography, Environment and Geomatics. This research is funded by the Ontario Agri-Food Innovation Alliance.
Articles in Research magazine are written and produced in part by participants in the Students Promoting Awareness of Research Knowledge (SPARK). See more stories from the 2019 Agri-Food Yearbook (PDF).
Share this page
Find related news by keyword
News Topics