Building their best herd: HIR technology carries big benefits for dairy producers looking to naturally improve herd health and reduce veterinary treatment costs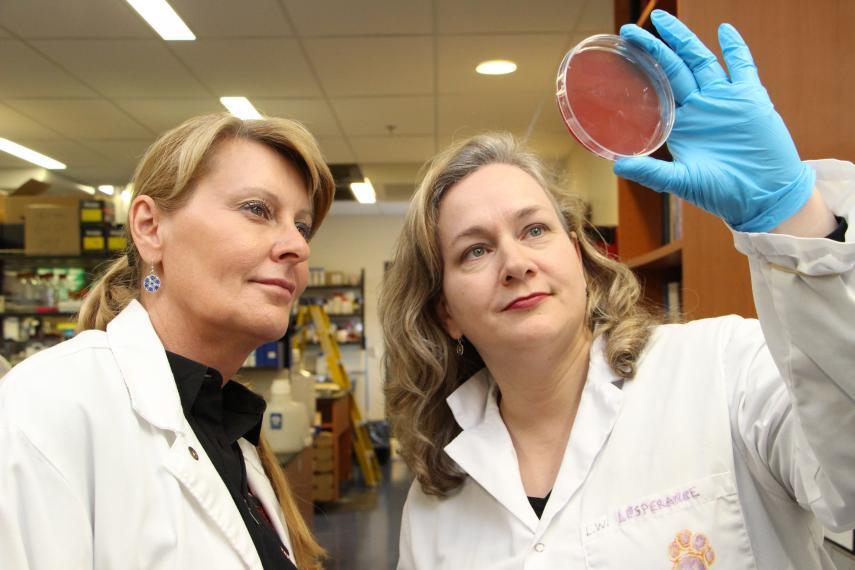 Treating sick cows is never fun, for either the animal or the farmer. Just ask dairy producer Brad Hulshof. While he's in the barn tending an animal, everything else he has to do around the farm takes a back seat. Plus, it's costly—producers like Hulshof invest about $1,800 in life's usual necessities (particularly feed) from the time a calf is born, up until the animal calves in turn and starts producing milk. Add the cost of extraordinary veterinary treatment to the mix, and that number can climb appreciably.
At the same time, growing antimicrobial resistance is a major concern. Producers are losing tools for fighting illnesses and infections like mastitis, pneumonia and scours that can cripple herd health.
Those are among the reasons Hulshof uses a University of Guelph-developed technology called High Immune Response (HIR) to breed and build a healthier herd that's naturally more resistant to disease.
"We jumped on [the HIR technology] aggressively because we knew if we could breed better, healthier cows from genetics, it would help us down the road," says Hulshof. "For us, it's been amazing to see theory on paper turning into a practical, on-farm solution."
HIR technology is a patented testing procedure and management tool developed by Ontario Veterinary College Prof. Bonnie Mallard and a team of co-inventors.
HIR identifies dairy cattle with genetically superior immune systems and enhanced disease resistance.
Producers can use HIR to make informed management decisions that naturally improve herd health and animal well-being and productivity, while reducing antibiotic and disease treatment costs.
HIR co-inventor Lauri Wagter-Lesperance says getting HIR market-ready involved years of collaboration with producers like Hulshoff to test, validate and improve the technology in dairy herds. "We knew we had to be strategic in our approach to bringing HIR from the lab bench to the barn," she says. "It all started with working with producers to understand their herd health and management needs. And what we found was that producers were highly interested and willing to make the investment in HIR if it meant they could sustainably breed healthier animals and reduce treatment costs over the long term."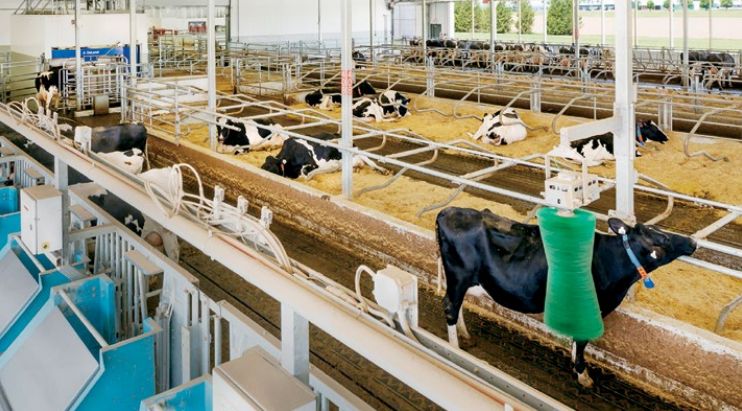 In 2012, HIR was commercialized through Semex Alliance; it is now marketed as Immunity+ in more than 120 countries. Semex Alliance has a lineup of special Immunity+ sires that have been identified— using the HIR technology—that carry a genetic profile associated with a high immune response. Semen from these sires is made available to producers who want to breed superior health characteristics and disease resistance into their herds.
Industry data show that daughters of Immunity+ sires have lower mortality and disease rates than those of non-Immunity+ sires. Hulshof says he has seen the benefits of HIR in his own herd over the past six seasons of breeding with Immunity+ sires. "The Immunity+ calves that grow up are healthier. You seldom see them sick. If they do get sick, they bounce back much quicker than usual," he says. "Given what we've seen, I don't think we'd go back to breeding with non-Immunity+ sires at this point." Hulshof adds that using semen exclusively from Immunity+ sires has required no radical shifts in his overall breeding approach. Rather, with genetic variation among the Immunity+ sires, he can make other genetic gains in milk production and body composition alongside immune response and disease resistance. "The transition to using Immunity+ sires and genetics has been pretty seamless. It's not just a niche thing," he says. "We're able to achieve what we want from both a health and production standpoint and maintain good genetic diversity in our herd."
So what's next on the HIR technology front? Wagter-Lesperance says Mallard's research team members are evaluating HIR for use in beef cattle herds to help fight bovine respiratory disease, the costliest and deadliest disease in beef cattle raised on feedlots. Much of their effort is focused on developing a genomics test—similar to their work in dairy cattle— that would help identify cattle with a genetic profile associated with high, average and low immune response. The team is also evaluating how the various immune response phenotypes in dairy and beef respond to climate change, in order to identify  climate-resilient animals. This research is supported by the Canada First Research Excellence Fund through U of G's Food from Thought project.
Wagter-Lesperance is also leading research into HIR colostrum. So far, she's found that high immune response cows produce a higher concentration of specific antibodies within their blood and colostrum in response to immunization or infection. When calves receive colostrum from their high immune response mothers within the first six hours of life, they receive an immune system boost of antibodies and cells that can help calves respond better to vaccinations as they grow. Wagter-Lesperance says producers might bank (or freeze) colostrum from their high immune responder cows and feed it to the newborn calves in their herd that have been identified as average or low immune responders.
"We want to create a product that producers can use to give their calves the best possible start to life," she says. "We're also promoting animal health and well-being in a completely natural way by offering the highest-quality colostrum possible."
Wagter-Lesperance adds that HIR colostrum could eventually be made available to producers as a product that's guaranteed and verified to come from high immune response cows with better health and well-being.
Besides helping newborn calves, HIR colostrum and milk from HIR cows could one day benefit humans as well, by enhancing the development of immune systems and intestinal health. This could lead to new natural health products or milk products designed to help fight chronic illnesses. 
Hulshof is excited about what the future of HIR technology could hold. "Being able to market and sell HIR milk as a natural health product could lead to new markets and opportunities opening up," he says. "I believe that the possibilities of this technology are huge, and we're excited as producers to be on the cutting edge."
This research is funded by the Ontario Agri-Food Innovation Alliance. Additional funding was provided by a Natural Sciences and Engineering Research Council – Collaborative Research and Development grant and industry partner Semex.
Articles in Research magazine are written and produced in part by participants in the Students Promoting Awareness of Research Knowledge (SPARK). See more stories from the 2019 Agri-Food Yearbook (PDF).
Share this page
Find related news by keyword
News Topics