Beat disease, eat your beans: Researchers develop motivators for bean consumption in older adults
Beans and other legumes are vital, affordable, nutrient-dense keys to reducing risk of disease, such as obesity and diabetes. That's especially true for Ontario's aging population—in Canada, a quarter of all citizens are 65 years or older and naturally prone to health challenges.
To effectively promote the benefits of beans, researchers set out to benchmark and encourage bean consumption in older adults.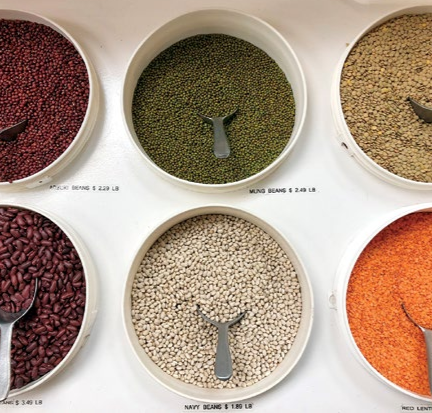 "Beans can help older adults optimize the aging process," says Prof. Alison Duncan, Department of Human Health and Nutritional Sciences. Duncan and her team administered 250 questionnaires and ran 10 focus groups in Guelph and area to capture elderly people's feelings, knowledge and cooking abilities with beans. Their findings were surprising—only half of participants regularly ate beans, despite knowing about their tremendous health perks.
Her advice? Duncan and her team identified three bean barriers among study participants:
not knowing how to prepare beans;
experiencing bloating or abdominal discomfort after eating them;
or not considering them part of their traditional diet.
The researchers developed an infographics seminar and a cookbook to teach seniors how to integrate beans into their meals. These infographics summarized the study results and included information about beans' positive effect on health. The cookbook outlines a two-week meal plan to serve as a reference for including beans in seniors' diets. The book details easy-to-make bean-based recipes based on different ethnic backgrounds.
For a more hands-on approach to promoting beans, Duncan and her team hosted free seminars about meal preparation for elderly people in a fun and encouraging environment.
Keen on beans
Make beans more a part of your diet with these three steps:
Think outside the box and include beans in other meals and snacks.
Enjoy many different varieties of beans such as navy, black, white kidney, red kidney and lupin.
Add small amounts of beans to your diet and gradually work your way up to having them several times a week.
Articles in Research magazine are written and produced in part by participants in the Students Promoting Awareness of Research Knowledge (SPARK). See more stories from the 2019 Agri-Food Yearbook (PDF). Photo: Dianne Priamo.
This research was conducted along with graduate students Kati Doma, Emily Farrell, Victoria Soucier and Erin Leith-Bailey. This research is funded by the Ontario Agri-Food Innovation Alliance. You can access the cookbook at the following link: uoguel.ph/e7p94.
Share this page
Find related news by keyword
News Topics