New collaborative streams for aquaculture research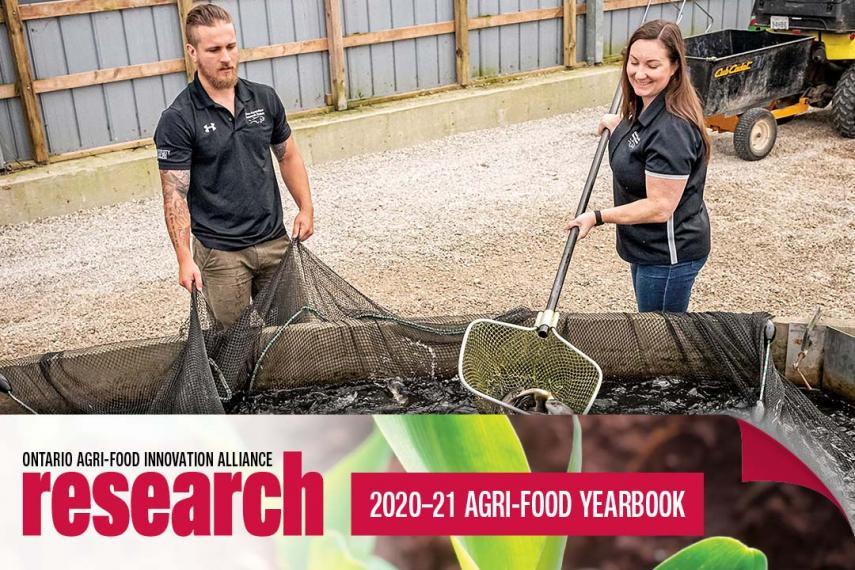 For more than two decades, the Ontario Aquaculture Research Centre in Alma, Ont., has been a vital resource for research conducted by faculty at the University of Guelph and by experts in the Ontario aquaculture industry. Today, the centre supports the province's rainbow trout aquaculture industry with new studies, and it's seeking ways to diversify Ontario's fish offerings so consumers have more variety.
"We are actively looking for new collaborations and new research ideas," says manager Dr. Marcia Chiasson. "We're open for business."
Chiasson has her eye on alternative aquaculture species that have piqued Ontario consumers' interest, including whitefish, perch and walleye. The centre has primarily focused on rainbow trout and Arctic char, contributing significantly to the increase of those species in aquaculture operations. Now the market is growing, and the research centre wants to grow with it.
To date, more than 180 research projects designed to facilitate, develop and commercialize fish farming in Ontario have been carried out. Researchers have focused on fish health, culture methodology, breeding, genetics and reproductive physiology.
Underlining its value to the industry, the Ontario Aquaculture Research Centre is the only major research facility in the province dedicated to aquaculture, whose farmed species are valued at $37.7 million. The industry's total economic contribution to Ontario is $122 million a year.
"Our facility has been the backbone of the fish production research program in the province," says Chiasson.
The Ontario Aquaculture Research Centre is owned by the Government of Ontario through its agency, the Agricultural Research Institute of Ontario, and managed by the University of Guelph through the Ontario Agri-Food Innovation Alliance.
The Ontario Aquaculture Association, the University of Guelph's Department of Integrative Biology and the Ontario Animal Health Network are frequent collaborators with the research centre.
This article originally appeared in the 2021 Agri-Food Yearbook edition of Research magazine.
Written by Otaiba Ahsan.
Share this page
News Topics