U of G researchers' product testing could revolutionize the tender fruit industry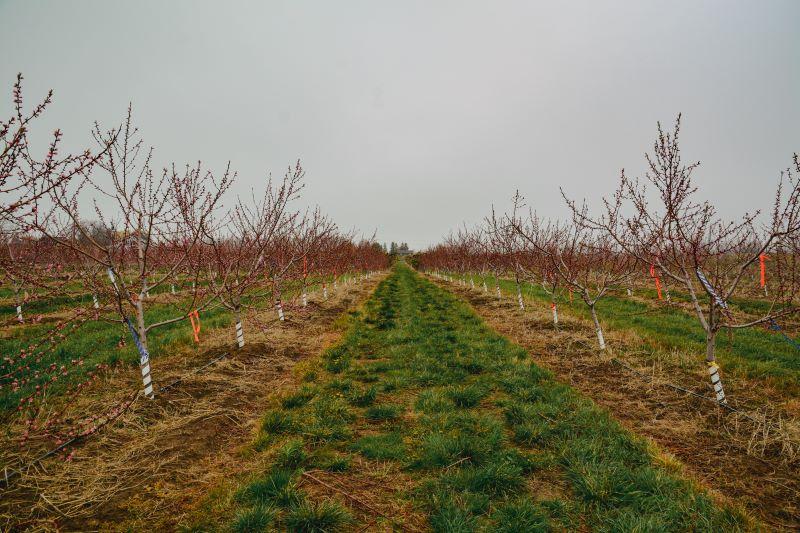 University of Guelph tests of a new peach-thinning product could transform the tender fruit industry, offering significant financial savings for growers.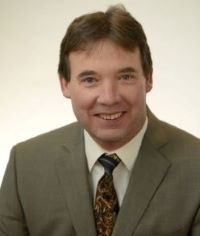 Dr. John Cline, a professor in the Ontario Agricultural College, is evaluating a new spray product that will reduce the need for hand-thinning on orchards. A labour-intensive process, hand-thinning is normally required to remove smaller fruits from peach trees so that remaining peaches can reach commercial size at harvest.
The new spray thinning compound, developed by Valent BioSciences, contains amino cyclopropane carboxylic acid (1-ACC), a naturally occurring plant compound involved in making ethylene. It promises to reduce the need for hand-thinning and increase fruit size without the need for extensive manual labour and associated financial costs.
With Ontario Agri-Food Innovation Alliance funding and access to the Ontario Crops Research Centre – Simcoe, Cline is de-risking the technology developed by Valent BioSciences to prepare it for commercial use. If successful, the new spray product will help mitigate labour stress in the tender fruit industry.
"This is the first product of its kind available," says Cline. "It could be very transformational to tender fruit growers, especially when labour cost and availability are such an issue."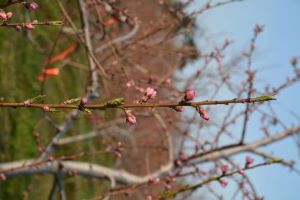 The research project, which began in 2021, will continue for four years and will be conducted on commercial peach tree orchards in Beamsville, Vineland, Jordan and elsewhere in the Niagara Peninsula. Cline is testing the product's effectiveness by spraying the leaves of Redhaven, Vivid and Harrow Diamond peach trees during the bloom period, which typically occurs in early May.
So far, Cline's findings suggest that 1-ACC can reduce the need for hand-thinning by more than 50 per cent.
"The process of hand-thinning is time-consuming, labour-intensive and expensive," he says. "By reducing the need for hand-thinning, this product could save tender fruit grower time and money while improving the quality of fruit produced."
Besides studying the impact of 1-ACC on fruit quality, Cline is investigating the impact of this product on tree health.
He measures how 1-ACC causes injury to peach trees by looking at leaf yellowing and leaf drop, two common responses to ethylene-generating compounds. Cline says minimal response has been found to date, indicating little risk to tree health.

He plans to continue expanding this research to different peach tree varieties until 2024. In the next year, his team will focus on optimal product concentration so they can provide recommendations to tender fruit growers.
"We hope to develop best use practices for this product so that growers can reap maximal benefits on their farm. That way, we can offer new information to tender fruit growers and put this product to use once it becomes commercially available in Canada."
This research was funded by the Ontario Ministry of Agriculture, Food and Rural Affairs through the Ontario Agri-Food Innovation Alliance, by the Ontario Tender Fruit Growers and by the BC Fruit Growers Association, in partnership with Valent BioSciences.
The Ontario Crops Research Centre – Simcoe is owned by the Government of Ontario through its agency, the Agricultural Research Institute of Ontario, and managed by the University of Guelph through the Ontario Agri-Food Innovation Alliance.
Share this page
Find related news by keyword
News Topics