HQP Scholars address agri-food challenges through experiential learning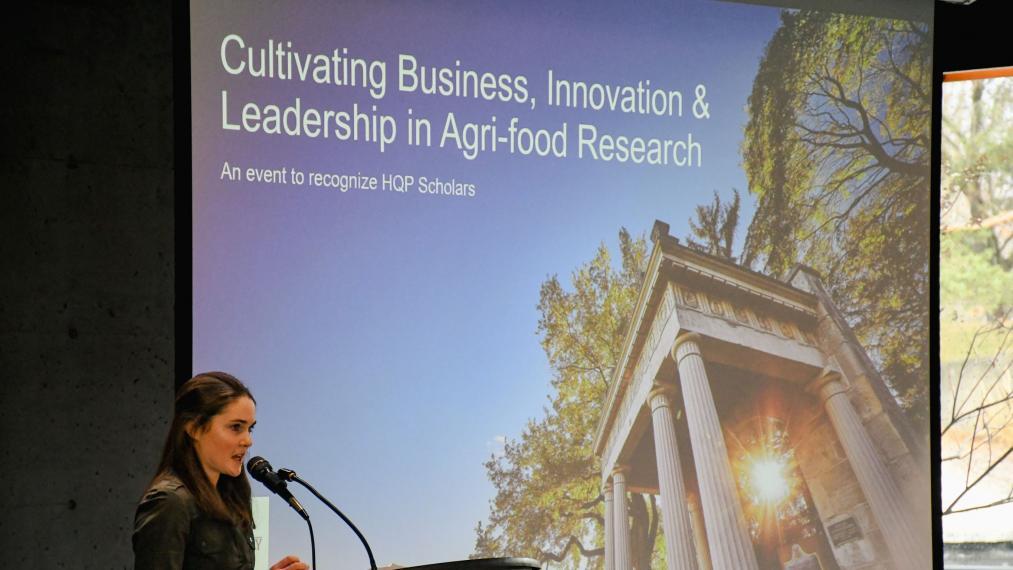 Highly Qualified Personnel (HQP) scholars shared methods, solutions and lessons learned from their work on real-world challenges on Dec. 7 at an event at the University of Guelph Arboretum.
The experiential learning component of the HQP Scholarship Program, jointly funded by Food from Thought and the Ontario Agri-Food Innovation Alliance, a collaboration between the Ontario Ministry of Agriculture, Food and Rural Affairs sees scholarship recipients apply critical thinking, collaboration and communication skills to seek a solution to a challenge presented by an industry or community partner.
Throughout the process, scholars work with Arrell Food Institute scholar peers and gain valuable experience that will help them become job-ready after graduating.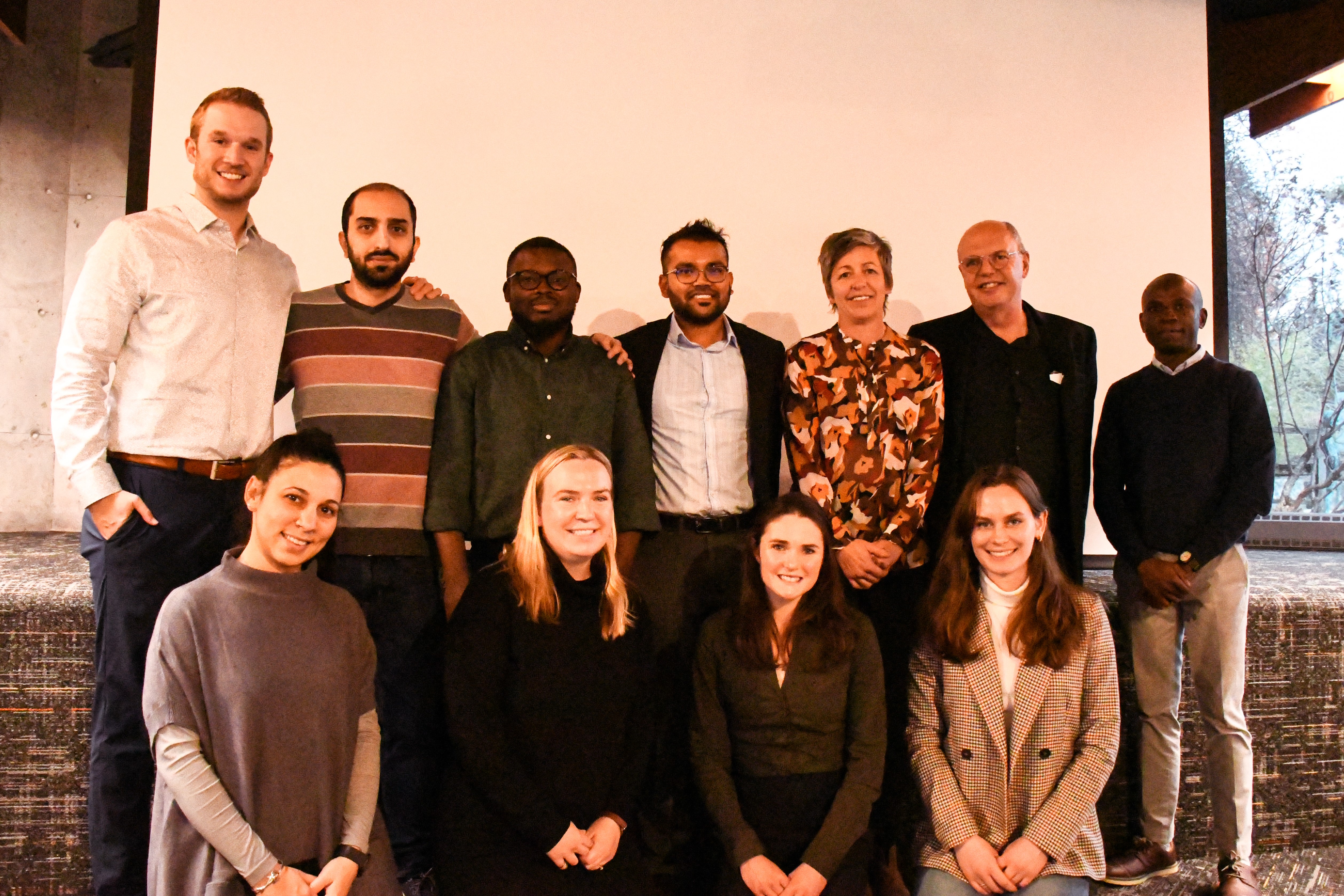 Five community and industry partners presented challenges to the 2021-22 cohort: Our Food Future was looking for a way to expand regenerative agriculture projects; De La Mer Fresh Fish Market sought more sustainable packaging; Livestock Research Innovation Corporation wanted recommendations for creating an effective knowledge transfer system among Ontario livestock producers; GoodLeaf farms wanted to study the environmental impact of its vertical farms; and the food skills group La Tablée des Chef wanted to increase enrollment in its Kitchen Brigade youth program.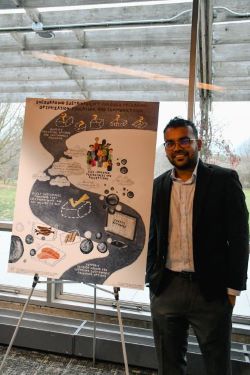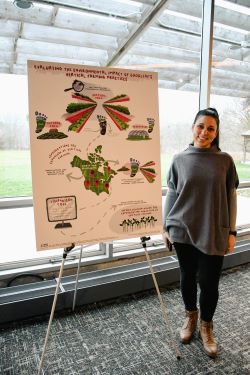 The event also served to introduce the new 2022-23 cohort of HQP scholars, who were recognized for their achievements and introduced their research projects.
Meet the 2022-23 scholars and explore their projects here.
The HQP Scholarship Program funds master's and PhD students who complete research that meets research priorities set out by the Ontario Ministry of Agriculture, Food and Rural Affairs.
Students each bring expertise and experience from their field of study.
The 2022-23 cohort includes students with backgrounds in food and agribusiness management, plant breeding and genetics, veterinary pathology, and rural planning and development, to name a few.
Share this page
Find related news by keyword
News Topics