World Soil Day reminds us where food begins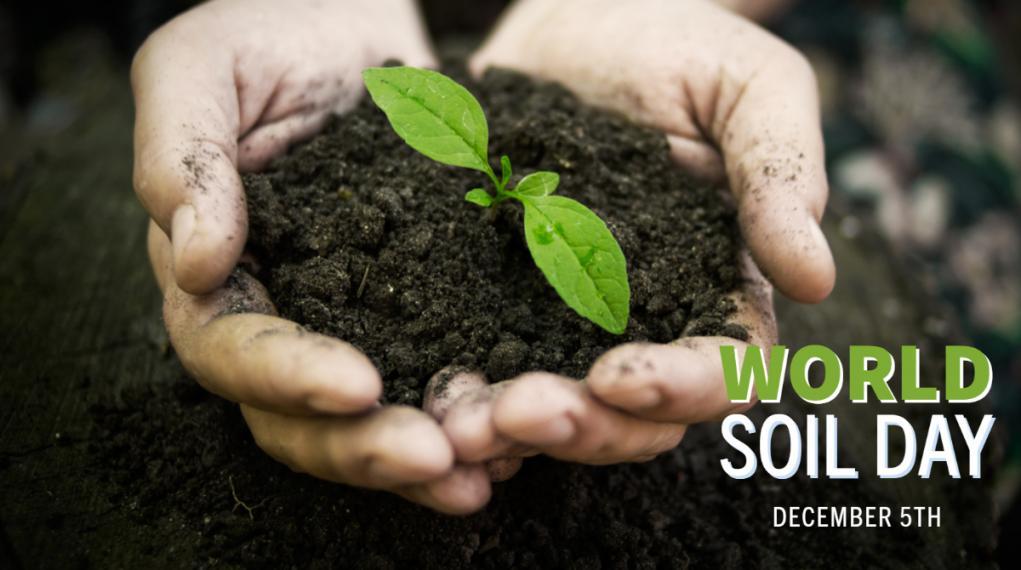 Today is World Soil Day, which raises awareness of the importance of soil health and sustainable soil management.
Soil health and sustainable soil management are an ongoing focus for several Alliance-funded researchers whose conservation work has become increasingly important in countering the risk of climate change impacts while growing enough food for the planet.
Explore Alliance-funded projects that advance soil health.
U of G soil initiative at the Ontario Crops Research Centre
Established in 2018, Soils at Guelph is a knowledge mobilization initiative in the University of Guelph's Ontario Agricultural College that aims to build bridges among farmers, government and the public to improve soil health.
Led by Drs. Laura Van Eerd, Kari Dunfield and Claudia Wagner-Riddle, all professors in the School of Environmental Sciences, Soils at Guelph research aims to develop agricultural practices that benefit soil, farmers, society and climate.
Wagner-Riddle, a professor of agrometeorology, and her team study how different crop rotations and cover crops improve the soil and the environment. She uses a state-of-the-art soil health monitoring station at the Ontario Crops Research Centre in Elora.
Long-term crop rotation research aims to reduce farmer costs and improve soil health
University of Guelph researchers have been measuring crop performance at the Ontario Crops Research Centre sites in Ridgetown and Elora for 25 and 40 years, respectively. With over 65 combined years of long-term rotation plots research data available, farmers can see the tangible benefits of crop rotation without the need for every farm to conduct its own trial.
Working with Soils at Guelph, four key findings about the importance of crop rotation and how it affects various on-farm outcomes including crop yield, resilience during dry years, nitrogen use efficiency and soil health have been created into a series of key findings infographics to help crop advisors and farmers make on-farm decisions to remain competitive and sustainable.
Explore the key findings: Crop Rotation Counts: Key Findings from Long-Term Rotation Plot Research.
Share this page
Find related news by keyword
News Topics