Influential agricultural leader fuels academic and on-farm collaboration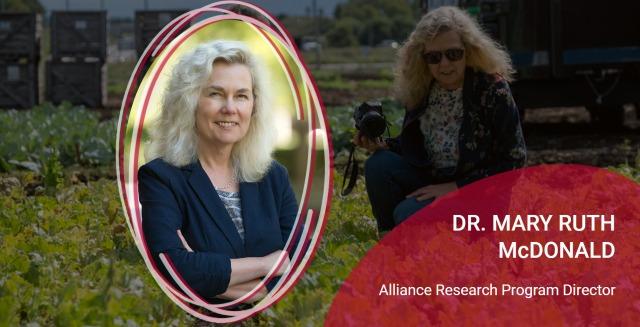 For University of Guelph professor and researcher Dr. Mary Ruth McDonald, protecting plants has been a primary focus for the past 25 years in U of G's Department of Plant Agriculture. But her expertise also leads her to play an important leadership role in the University's largest partner collaboration. 
This longstanding collaboration between the Ontario Ministry of Agriculture, Food and Rural Affairs (OMAFRA) and U of G called the Ontario Agri-Food Innovation Alliance is the engine of agri-food research and innovation in the province. One key component of this large operation is the expert knowledge contributed by academic leaders who strive to facilitate innovation on and off the farm. 
Called research program directors (RPDs), these U of G academic leaders are experts in their respective fields and provide leadership for the Alliance's competitive research programs. McDonald has served as an RPD for more than 10 years, and her research expertise and contribution to the provincial and national agriculture sector has been recognized with a Canada-wide award.   
Named one of the 2022 Influential Women in Canadian Agriculture, McDonald is a national expert in crop protection. She studies vegetable cropping in the unique farming conditions of the Holland Marsh, home to her fieldwork at the Ontario Crops Research Centre in Bradford. She has presented her research findings on crop pest management and vegetable production to groups around the world and developed longstanding relationships with growers. 
Although she didn't originally see herself pursuing a knowledge exchange role, it has become a natural development.
"As an undergrad student, I never thought I would get a job in agriculture extension because I didn't grow up on a farm," explains McDonald. "But after working a summer job in the Holland Marsh, I built my confidence in the field and in working with growers." 
Her summer job led to a full-time role as an OMAFRA extension specialist and researcher.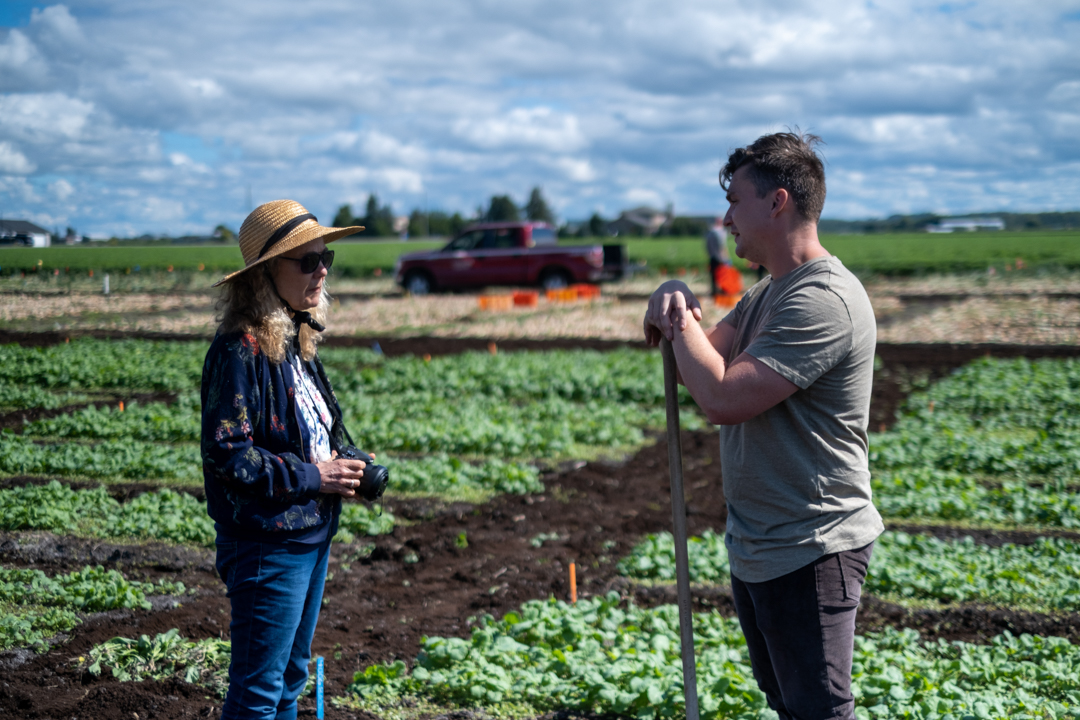 Research leadership supports Ontario crop sector
In 1997, through the agreement between OMAFRA and U of G, McDonald joined the U of G research team, forging another bridge that would benefit the OMAFRA-U of G collaboration for years to come. Later, she was appointed as an RPD for the Ontario Agri-Food Innovation Alliance (then the OMAFRA-U of G Partnership).
"I have always been motivated to take the knowledge I learn and apply it to real life situations in the field," says McDonald. "Being an RPD for the Alliance lets me extend a branch in a different direction by mentoring early-career faculty."
As RPD, McDonald provides expert recommendations and guidance for research in crop production, plant health and protection supported by the OMAFRA-U of G collaboration. Most years, she also teaches a graduate seminar course that has ties to the funding program.
"As an RPD, I am fortunate to see all the different types of plant research happening at U of G, and it is extremely gratifying seeing the results of research applied to Ontario agriculture," says McDonald. "Alliance research funds support many grad students, who are essential to the success of most research projects. It is greatly rewarding to see grad students moving the research forward."
McDonald says being an RPD gives her the opportunity to mentor early-career researchers, help train future agriculture leaders, and gives her unique insights into the needs of Ontario's agri-food sector. Serving in the role for more than 10 years has also given her unique perspective on how research has helped Ontario's growers and how new innovations are poised to change the sector.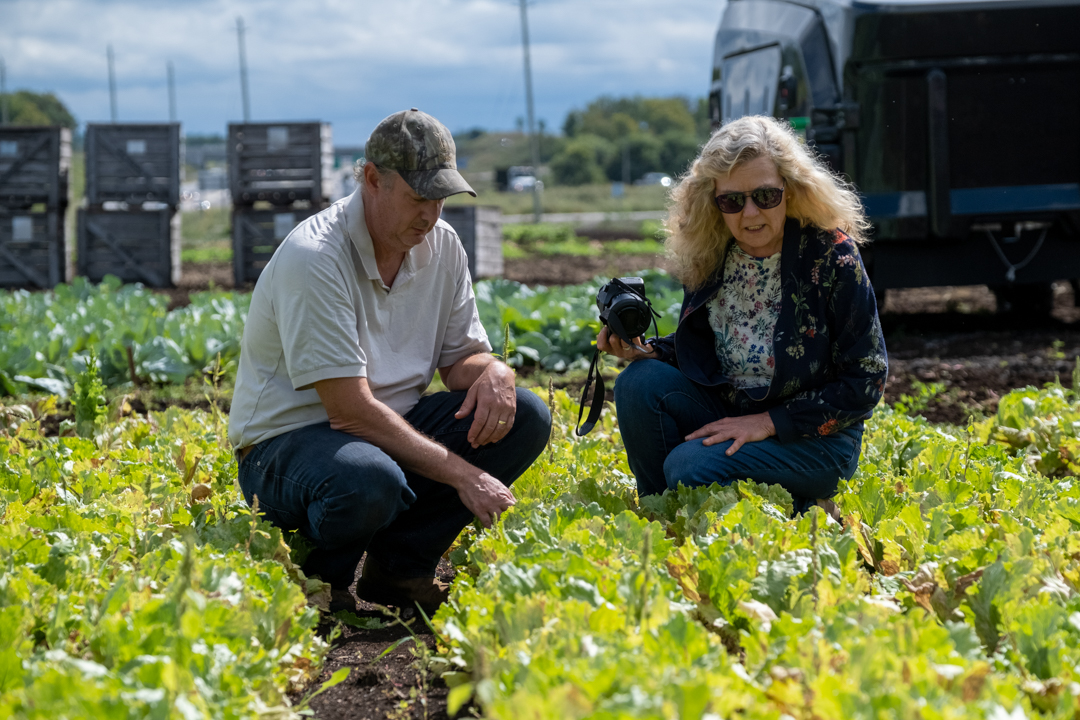 "I'm excited to see what's next for plant research and innovation as precision agriculture and ag-robotics become more focused themes," says McDonald. "New and engaging research proposals come through every year, and with the Alliance funding programs we will continue to improve the life of farmers."
The common goal of supporting a prosperous, environmentally sustainable agri-food sector in Ontario requires the sustained support of academic, government and industry partners. Research and innovation take time, says McDonald. Knowing that dedicated academic experts in the field and classroom support key provincial priorities and connect stakeholders through shared knowledge strengthens confidence in the Alliance research engine.
The Ontario Crops Research Centre in Bradford is owned by the Government of Ontario through its agency, the Agricultural Research Institute of Ontario (ARIO), and managed by the University of Guelph through the Ontario Agri-Food Innovation Alliance.
Share this page
Find related news by keyword
News Topics