Three CEPS Faculty Named Vector Institute Faculty Affiliates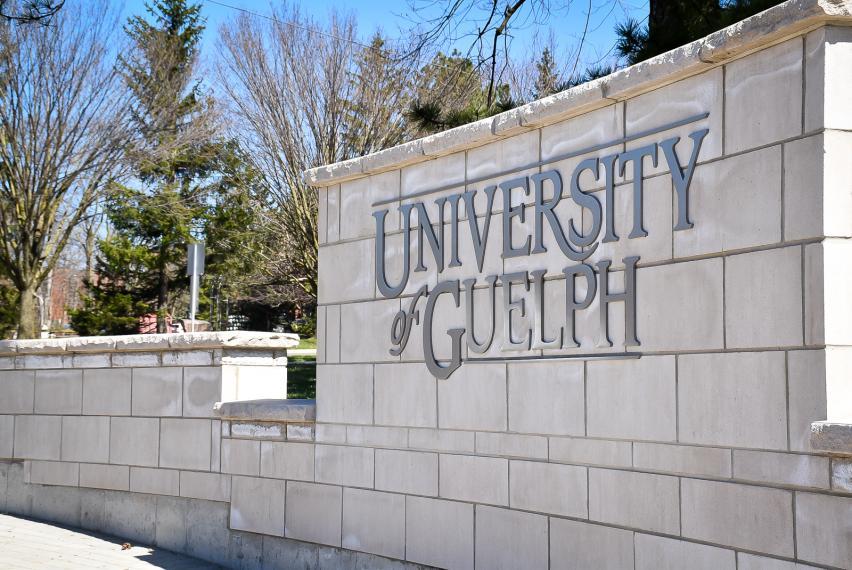 Researchers from three CEPS academic units are among the 72 affiliates in the 2020 cohort.
Three faculty in CEPS will join the Vector Institute ("Vector") as faculty affiliates, an integral part of Vector's community. Dr. Mihai Nica, professor in the Department of Mathematics and Statistics joins existing Vector faculty affiliate Dr. Neil Bruce, professor in the School of Computer Science, whose affiliation renewed when he joined the University of Guelph. The third U of G affiliate faculty will begin their faculty position at the University effective May 2021.
Vector is one of the world's top artificial intelligence (AI) research institutes. Appointment as a Vector faculty affiliate recognizes our CEPS research excellence, the extent to which the candidate's expertise will strengthen and support Vector's vision and mission, and their potential to engage with its research community and industry sponsors.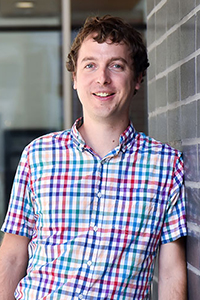 "We are thrilled to have three U of G faculty affiliates join Vector," says engineering professor Graham Taylor, who is also a Vector faculty member. "This achievement underscores the importance of their contributions to artificial intelligence and machine learning, also serving to further strengthen the University's reputation in AI research." 
Seventy-two faculty comprise the 2020 cohort, spanning 15 Ontario postsecondary and research institutions. Selections were made from a committee of Vector Faculty who hold appointments in a variety of institutions. The appointments are for two years with new nominations considered annually.
U of G's collaborations with Vector go beyond affiliate faculty. The Centre for Advancing Responsible and Ethical Artificial Intelligence (CARE-AI) associated graduate program, the Collaborative Specialization in Artificial Intelligence, was among the first AI-related master's programs in Ontario to be officially recognized by Vector for equipping graduates with AI skills that are highly sought by industry. Taylor is the specialization's program director and CARE-AI academic co-director.
Each of the three Vector faculty affiliates are also CARE-AI faculty affiliates, underscoring their commitment to integrating core technological AI advancements with AI ethics.
---
Meet our New Vector Affiliate Faculty
Neil Bruce
Associate Professor, School of Computer Science
Neil Bruce joined the University in June 2020. A U of G grad, Bruce received his B.Sc. in computer science and mathematics before moving on to University of Waterloo and York University for his M.A.Sc. and PhD, respectively. Bruce's research focuses on issues in computer vision, deep-learning, human perception, neuroscience and visual computing. In his work, Bruce applies machine learning and data science to understand and draw inferences from complex data, and also takes an interdisciplinary approach to his work.
"Being a Faculty Affiliate with the Vector Institute presents a unique opportunity for greater integration and interaction with AI researchers in Ontario and in the broader research community. There are many advantages that this brings, from access to resources, talks, opportunities for students and also for industry collaboration. The visibility that comes with being a Faculty Affiliate is also a boost to my research program with disseminating high-quality research results for myself and among students I supervise. I am grateful to the Vector Institute for the role that they play in my research program and the many opportunities afforded by this relationship."
---
Mihai Nica
Assistant Professor, Department of Mathematics and Statistics
Mihai Nica joined the University in June 2020. Nica came to the University from University of Toronto as a postdoctoral fellow, and completed his undergraduate studies in mathematics at the University of Waterloo before obtaining his PhD from New York University, United States. Nica is interested in improving our theoretical understanding of AI technologies through mathematical analyses. His work focuses on Deep Neural Networks, which are a set of algorithms underlying machine learning technology.
"The most exciting thing about the Vector Institute to me is the impressive network of researchers and students. Ontario has truly become a hub for AI research; there are experts on all of the facets of AI research that are only a Slack message away now thanks to Vector. I'm excited to add my expertise on the theoretical/mathematical sides of deep learning to the community."