Collaborative Specialization in Artificial Intelligence (M.Sc./M.A.Sc.)

The University of Guelph's Collaborative Specialization in Artificial Intelligence (CSAI) provides thesis-based master's students with a diverse and comprehensive knowledge base in AI. Students learn from a multidisciplinary team of faculty with expertise in fundamental and applied deep learning and machine learning, while conducting AI-related research guided by a faculty supervisor. Through a combination of online learning, lectures, team-based problem-solving and experiential learning opportunities, students obtain broad expertise in machine learning and AI, including essential skills in programming and algorithmic thinking, mathematical foundations and statistical analysis for AI, optimization, and data visualization. Students also develop an intimate understanding about the policy, regulatory and ethical issues related to AI and its uses.
The CSAI program is a Vector-Institute affiliated program. Its students become part of the Vector Institute's community of renowned researchers, major Canadian companies, and AI startups solving high-impact problems.
---
Vector Institute Affiliation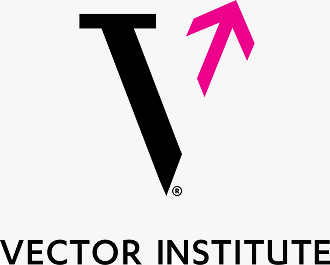 Vector Scholarship in Artificial Intelligence
Students who are enrolled in the University of Guelph Collaborative Specialization in Artificial Intelligence are eligible to apply for Vector Scholarships in Artificial Intelligence, valued at $17,500 each. Both domestic and international students with first class standing (minimum A- in their last two years of full-time study) are eligible for consideration. The 2021 nomination deadline runs from January 4, 2021 to March 24, 2021.
You can find more information at the Vector Institute website
Networking and Events
The Vector Institute's exclusive events put you face-to-face with AI teams from major Canadian employers, providing unique access to career opportunities. Build relationships with a network of AI professionals that can become a spring of new opportunity, insight, and collaboration over your career.
Digital Talent Hub
Discover career opportunities in the Vector Institute's extensive industry network through the Digital Talent Hub, an exclusive online platform that curates AI-related job openings among top Canadian employers. Available only to the Vector community, the Digital Talent Hub is trusted by hiring managers and connects talent with a wealth of high-impact internship and full-time openings at leading companies.
---
Meet our Students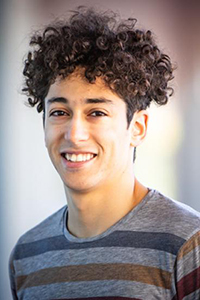 Mostafa Elkurdy
Environmental Engineering (MASc), Collaborative Specialization in Artificial Intelligence
I really enjoyed my undergraduate experience at Guelph, which included multiple research co-op work terms. I was also especially interested in the Collaborative Specialization in Artificial Intelligence and my ability to integrate AI with my thesis in the field of Environmental Engineering.
My background in Environmental Engineering has lead me to pursue ways of improving our understanding of the complexities involved in environmental systems. Specifically, the goal of my research is to improve our understanding of flooding events, the specific mechanisms leading to these events, and the consequential impacts on human life and the surrounding environment. Read Mostafa's full story.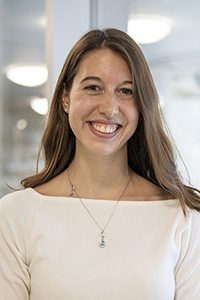 Alysha Cooper
Statistics (MSc), Collaborative Specialization in Artificial Intelligence
With an increase in data, improving technology and computational power, artificial intelligence will continue to evolve and be an aid in many issues. Although the idea of artificial intelligence taking over can seem daunting to individuals, I believe that if different fields collaborate to make ethical algorithms, it will benefit society in ways we can't even imagine right now. Particularly in healthcare, AI has the potential to be a powerful tool in diagnosis, caretaking, and risk predictions.
Statistics and artificial intelligence excite me because it is interesting how you can use them to understand the relationship between variables or even make predictions for other observations. I always found enjoyment in analyzing data to answer research questions. The analysis in research is the most exciting part since it is when you find out whether your hypothesis was correct or if there is something else that can be observed in the data. The more I learn about statistics and artificial intelligence, the more excited I get by the potential of it and how it can be used. Read Alysha's full story.
---
Program Details
Affiliated Programs (Thesis-Based)
Master of Applied Science in Engineering
Master of Science (MSc) in Bioinformatics
MSc in Computer Science
MSc in Mathematics and Statistics
Students We Attract
Top domestic and international students from undergraduate and graduate programs that include: Biostatistics; Computer Sciences; Computer, Electrical, Electronic, Environmental, Information Technology, Software, and Systems Engineering; Mathematics; and Physics.
Types of Careers
Graduates will be in-demand by government and private industry, for positions that include: machine learning researcher, computer vision engineer, data engineer, data scientist, software engineer, statistician.
---
Course List
Masters students in the collaborative specialization in artificial intelligence must complete the following:
UNIV*6080 Computational Thinking for Artificial Intelligence
UNIV*6090 Artificial Intelligence and Society
One of the following elective core courses:
CIS*6020 Artificial Intelligence
ENGG*6500 Introduction to Machine Learning
STAT*6801 Statistical Learning
Two of the following complementary AI-related courses:
BINF*6970 Statistical Bioinformatics
CIS*6050 Neural Networks
CIS*6060 Bioinformatics
CIS*6070 Discrete Optimization
CIS*6080 Genetic Algorithms
CIS*6100 Parallel Processing Architectures
CIS*6120 Uncertainty Reasoning in Knowledge Representation
CIS*6140 Software Engineering
CIS*6160 Multiagent Systems
CIS*6320 Image Processing Algorithms and Applications
CIS*6420 Soft Computing
ENGG*4460 Robotic Systems
ENGG*6090 Image Processing
ENGG*6100 Machine Vision
ENGG*6140 Optimization Techniques for Engineering
ENGG*6570 Advanced Soft Computing
MATH*6020 Scientific Computing
MATH*6021 Optimization I
MATH*6051 Mathematical Modelling
PHIL*6760 Science and Ethics
STAT*4000 Statistical Computing
STAT*6821 Multivariate Analysis
STAT*6841 Computational Statistical Inference
Click here for more information on course selection options according to home program.
---
Graduate Faculty
If you are interested in pursuing an AI-related master's thesis at the University of Guelph, then please contact one of the below-listed faculty members to see if your research interests align and to confirm if they are accepting students:
---
Program Contacts
Program Director and Graduate Program Coordinator:
Graham Taylor
Please direct all inquiries to:
csaigrad@uoguelph.ca