Slideshow Banners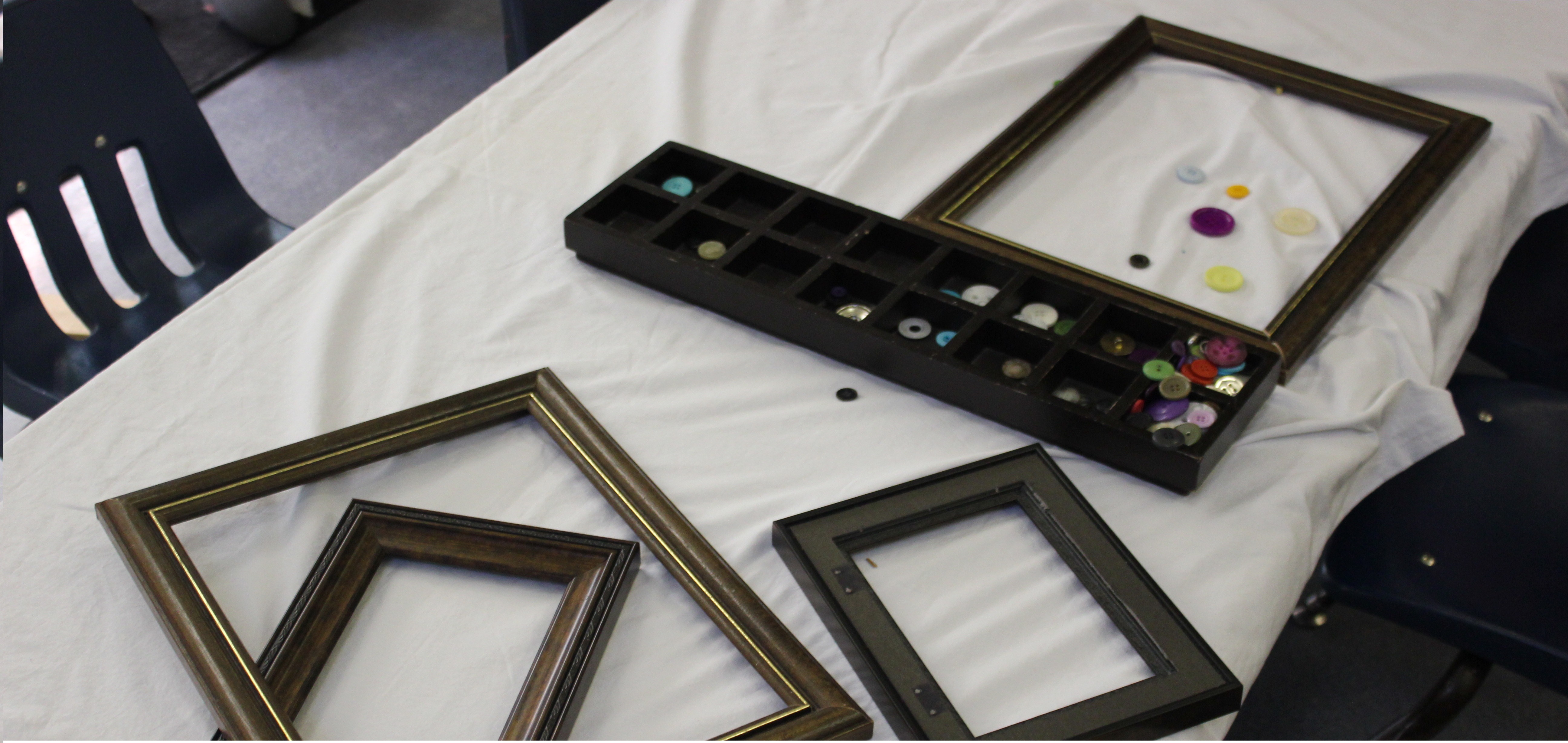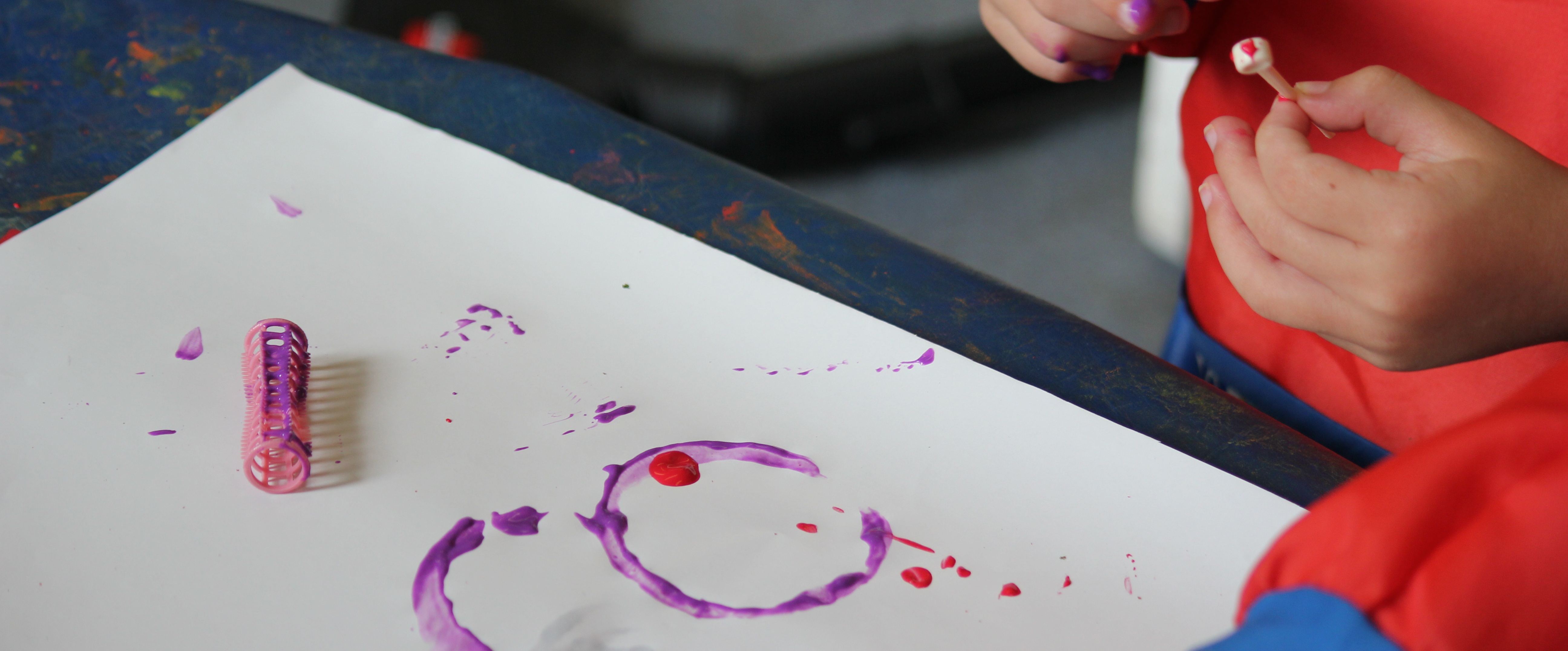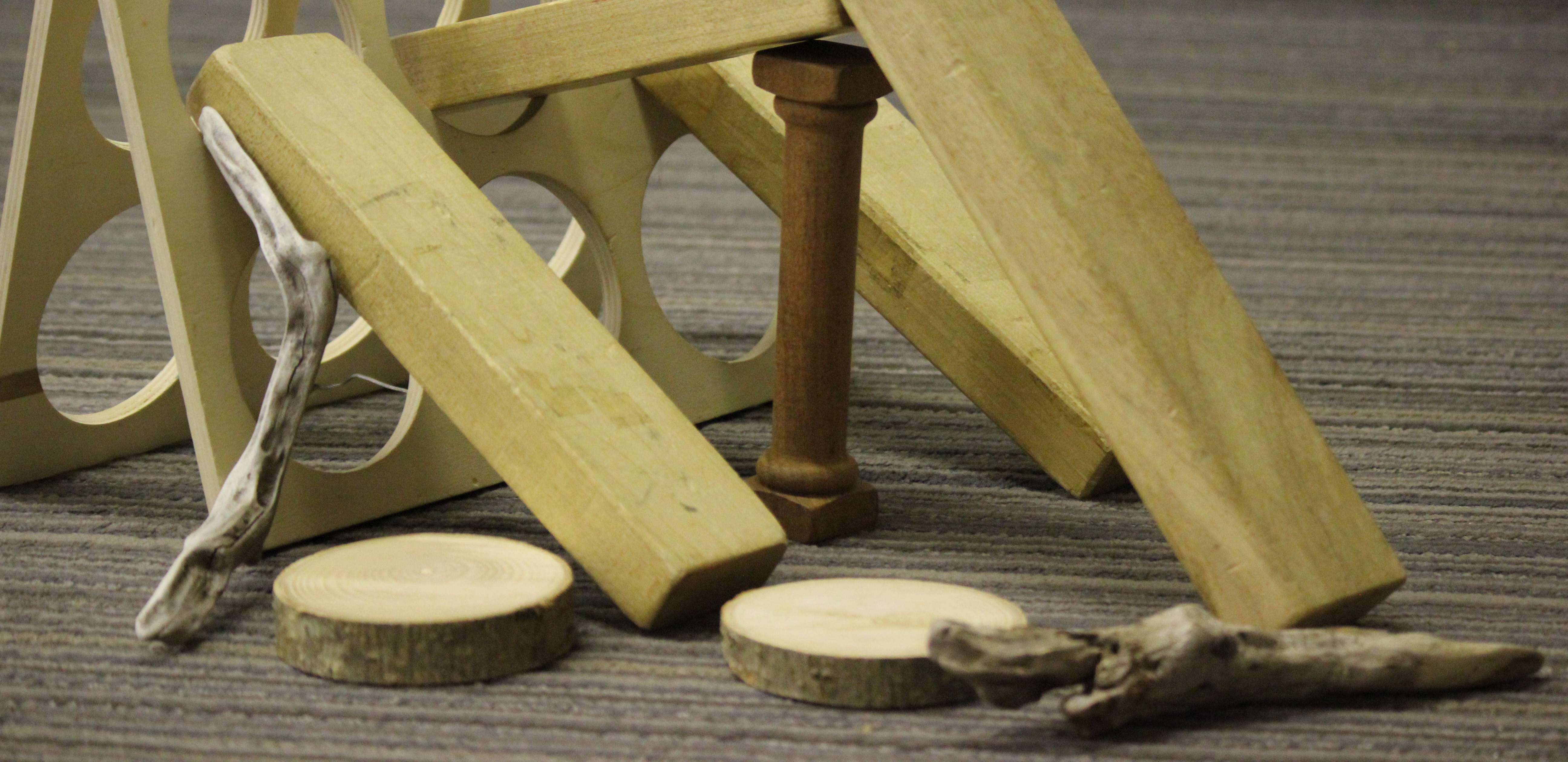 Welcome
Welcome to the Child Care and Learning Centre (CCLC), a high-quality early learning and care program that provides an exemplary early years environment for toddlers (18 months+) and preschoolers.
The CCLC is committed to ongoing openness to professional learning and reflection in an effort to continuously refine our pedagogy of inclusion, family-centeredness, responsiveness and co-learning.

 Exploring Nature Outdoor Learning Program Summer 2020 -
***Registration Opens January 27, 2020 at 7:00 a.m.***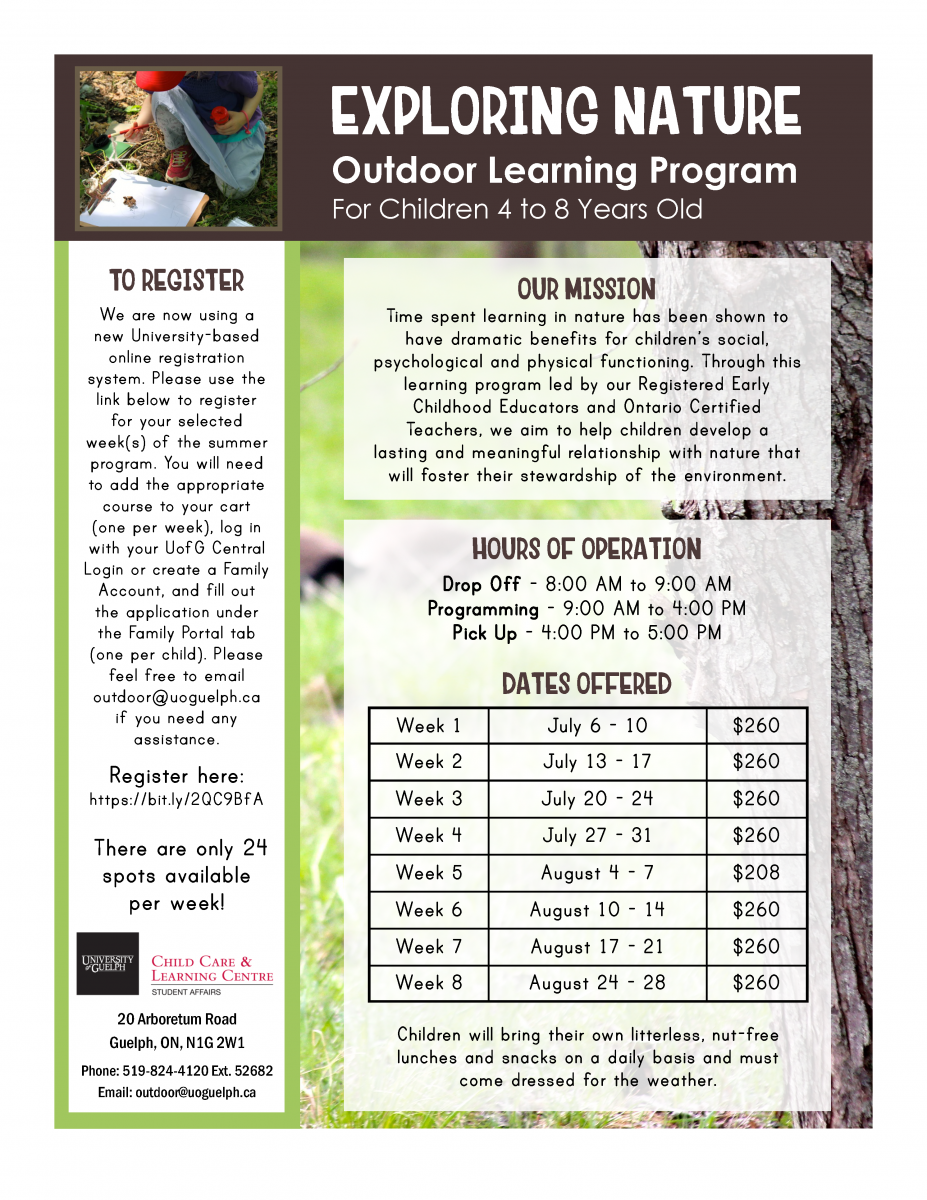 See the Outdoor Learning Program Registration section for more information. 
Contact The CCLC
Address:
20 Arboretum Rd, Guelph, ON N1G 2W1
Office:
Phone: (519) 824-4120 ext. 52682
Email: cclc@uoguelph.ca
Waitlist:
See the Registration Section for more information.
Hours of Operation:
Monday - Friday | 7:30AM - 5:30PM