The STUDY ABROADcast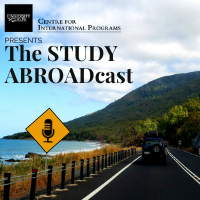 When it comes to studying abroad, students often have many questions about what it's like, how the process works, where should they go, etc.. And we believe that sometimes the best answers can come from past exchange students. In this podcast we will interview UofG students who have been abroad or students who have come to Guelph on exchange to get their insights, recommendations, and stories. We will discuss some of the challenges and benefits of studying abroad and the different supports available.
We will release a new episode each Thursday at noon - so don't forget to tune back in each week!
Listening Options
The STUDY ABROADcast is available for listening on:
Episodes Available: