2019 School of Computer Science Undergraduate Awards Announced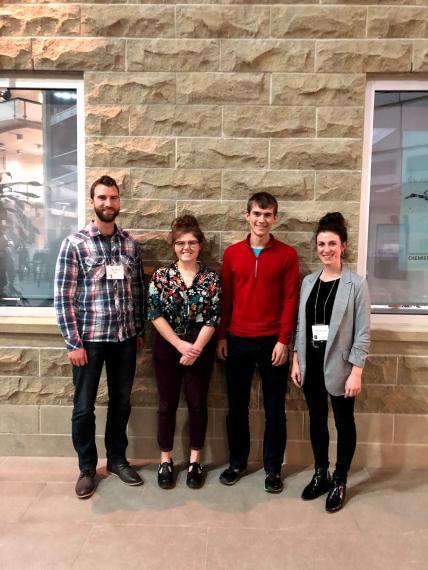 On behalf of the School of Computer Science Awards Committee, we are happy to announce the winners of our annual undergraduate awards:
Adknown Inc. Scholarship ($2,500)
Issac Wismer, Computer Science
Maddie Gabriel, Software Engineering
Sandbox Software Solutions Scholarship ($1,000)
Dr. James Linders Scholarship ($500)
Daniel Kolodziejczak, Software Engineering
David Noel, Computer Science
Dr. Ted Swart Scholarship ($500)
Mitchell Van Braeckel, Software Engineering
Kenneth Chan, Computer Science
Dr. Mary McLeish Scholarship ($500)
Daniel Denton, Computer Science
Michael Dombrovsky, Software Engineering
Dean's Scholarship ($1,000)
Darren Chay Loon
Daniel Denton
Michael Dombrovsky
David Noel
Simrandeep Bajwa
Tony Trinh
The winners received their awards at the College of Engineering and Physical Sciences (CEPS) Awards Reception held on November 5th. The awards were presented by Mary Wells (Dean), Karen Gordon (Associate Dean, Academic), Minglun Gong (Director, School of Computer Science), John Runciman (Director, School of Engineering), and donors and alumni. 
We are delighted to honour the incredible achievements of these students and look forward to supporting their continued success in the College and after graduation. Congratulations to all our student winners on your impressive achievements!
For more information about the awards, please visit: 2019 Awards Night.