Computer Science Students Receive PSEER Travel & Workshop Award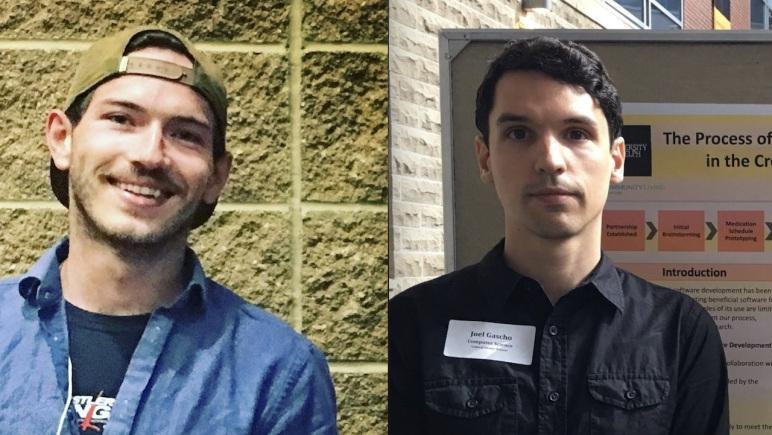 Congratulations to Nicolas Durish and Joel Gascho, School of Computer Science students, who have each been awarded the PSEER Travel & Workshop Award! The PSEER Travel & Workshop Award is provided by the Physical Science & Engineering Education Research Centre to help fund students to attend conferences and workshops.
Nicolas used funding from this award to attend the People, Place, and Public Engagement Conference (PPPEC) in St. John's Newfoundland & Labrador from October 25th-27th. The PPPEC focuses on how universities and the public collaborate.
At the conference, Nicolas presented numerous talks, including How Bridging the Digital Divide Can Improve Community-Based Monitoring Programs in the Circumpolar North, and How Community Engaged Computer Science Can Change the World.
Joel will use the funding to attend a conference to present the work he's been doing to develop a medication reminder app for Community Living Cambridge.
Nicolas' and Joel's Abstracts for their talks can be found after the link.
The School of Computer Science would like to extend their congratulations to Nicolas and Joel for winning this award!