Animesh Dutta, PhD, P.Eng.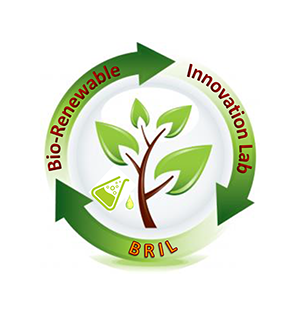 Dr. Animesh Dutta is a results-driven Professor with multi-faceted research experience in environmentally friendly energy options. Previously, he taught in Thailand, at the Asian Institute of Technology and Faculty of Engineering of Dalhousie University.
Dr. Dutta is specialized in advanced energy systems and thermo-fluid science with hands-on experience in boiler design and pilot plant operation, design and performance of various tests in laboratory scale and pilot scale units, thermal design and process development. His research program mainly focuses on clean and sustainable-renewable energy technologies The focus of this research is to develop a wide variety of bioproducts including bio-carbon (potential substitute for coal), bio-oil (potential substitute for petroleum) and syngas (the main building block of any fuel and chemicals) from non-food waste bioresources through green thermo-chemical and bio-chemical processes. A unique aspect of this envisioned advanced biorefinery approach is to target the recovery of value from every co-product of biomass conversions.  To date his research has made significant contributions in the areas of thermo-chemical conversion of biomass into high value added fuel, bioenergy, fixed and fluidized bed gasification, heat transfer, and biokinetics.
This scholarly work has led to over 400 publications, most of which are co-authored with his HQPs (25 MASc Eng, 17 M.Eng, 20 PhD students and 10 PostDocs, who have successfully completed their programs), spanning various research outlets (including refereed journals - 177, presentations - 82, including 15 keynotes and 50 invited, conference publications - 123, research reports - over 25, 1 book, 11 book chapters, 3 manuals, and 1 patent). These publications have garnered a remarkable total of 12,250 citations, underlining the significant influence of his work, as evidenced by a robust h-index of 49, i-10-index of 148 on Google Scholar (accessed in November 2023).
Consistently ranking in the top 2% of global scientists, as recognized by Stanford University, Dr. Dutta has secured competitive research grants exceeding $15 million, with over $5 million as the PI from a variety of sources including the NSERC; OMAFRA; and CFI. Examples of his leadership include acting as reviewer for grant applications from funding agencies around the world, including NSERC (e.g., member of the NSERC Discovery Grant Evaluation Group 1511 during 2016-18, NERF 2019, OMAFRA_UOG 2017-18), USDA, Czech-Norwegian Research Programme, and FONDECYT (Chile).  Dr. Dutta has also taken on significant organizational roles, by serving as a program leader for Mechanical 2010-12, Associate Director Graduate Studies 2015-17, co-chairing the 8th International Conference on Engineering for Waste and Biomass Valorisation (WasteEng 2020 at Guelph) and organizing the 5th World Bioenergy Congress and Expo in Madrid, Spain (2017).