Engineering Professor Dr. John R. Donald Receives Designation of Fellow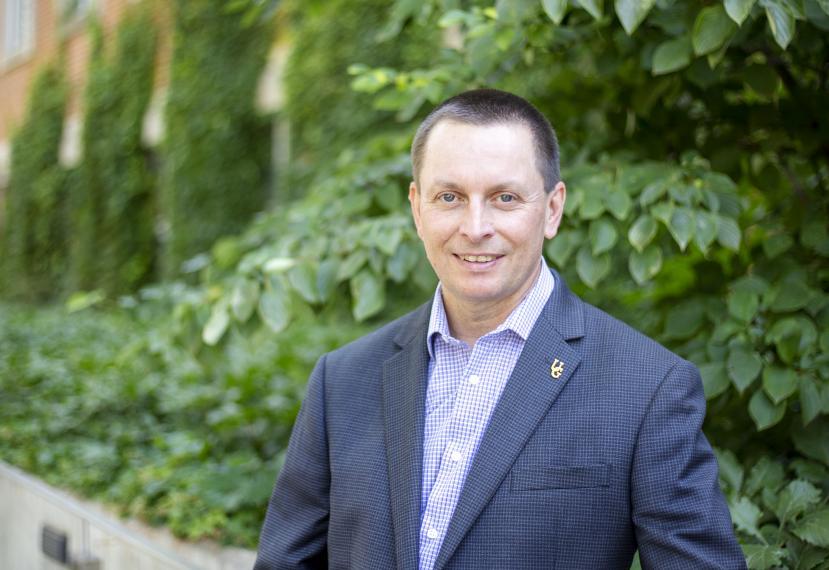 University of Guelph Associate Professor Dr. John R. Donald received the designation of Fellow from the Canadian Engineering Education Association (CEEA-ACEG) in June of 2020.  This award honours "individuals who have demonstrated noteworthy service to engineering education, engineering leadership, or engineering design education through their work with CEEA-ACEG". John is one of the inaugural 21 engineering education professionals from across Canada selected for this award. The list of Fellows can be found at https://ceea.ca/nominations-and-awards/#fellows.
For the past seven years, John has worked with various groups to enhance the quality of engineering education through research, collaboration and communication. His papers, presentations and workshops focusing on engineering leadership education, learning outcome assessment, and complementary studies have provided a way to share best practices with other engineering education professionals. John is involved with the Engineering Graduate Attribute Development (EGAD) Project, the National Initiative on Capacity Building and Knowledge Creation for Engineering Leadership (NICKEL) and the Engineering Change Lab. In 2017-2018, John was president of CEEA-ACEG and continues to be an active member, acting as co-chair for the Sustainable Engineering Leadership and Management special interest group and participating in the E-CORE initiative. At the University of Guelph, John was involved in the engineering accreditation process as graduate attributes coordinator for the School of Engineering and is currently the Director of the Physical Science & Engineering Education Research Centre (PSEER).  
Congratulations John on this award, and we wish you continued success as you continue your leadership and work in the scholarship of teaching and learning!
To learn more about John and his teaching and research, please visit his personal website: https://jrdonald.uoguelph.ca/