Beer brewing class - Jan. 28
Location
HHNS Annex
88 McGilvray Street
Guelph Ontario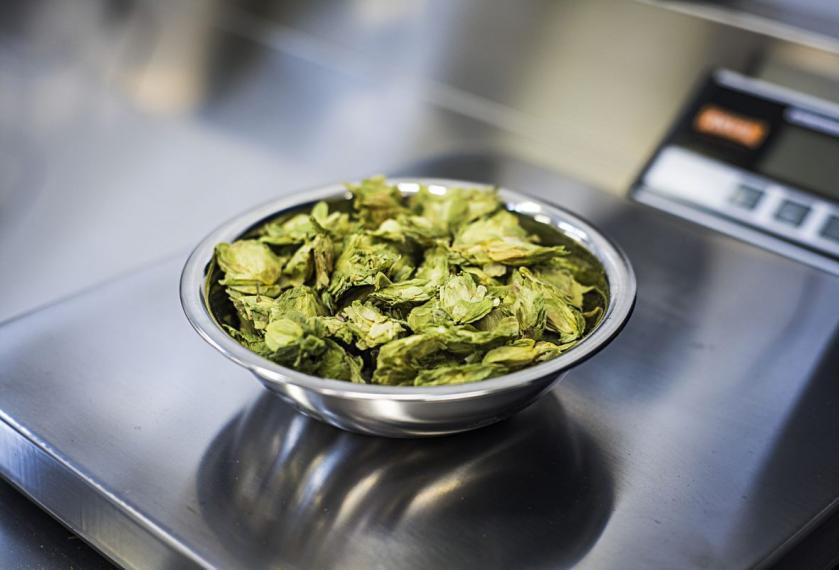 Details
Special class: Maximizing Hop flavour for Hazy IPAs
Join us as we step through how to brew beer on a scale that you can replicate at home. Our beer-making classes provide an opportunity to get familiar with the ingredients and processes needed to make great beer, and they are designed to be hands-on so that you learn while doing. 
As well as learning how to brew all-grain, this special course will be focused on optimizing the brewing process to make a Hazy IPA and getting the most out of your hops.
Who is the course designed for?
Anyone having an interest in learning how to make their own beer using standard all-grain brewing equipment. This course is suitable for beginners who have no previous brewing experience as well as intermediate brewers who are looking to improve their process.
Course Structure and Topics:
One afternoon from 12:00 to 5:00 PM

This class takes you step-by-step through the all-grain brewing process using a hazy IPA as an example.

Throughout the class we will provide information on brewing ingredients, equipment, procedures, and issues to be aware of when brewing.

The class will feature a special presentation by Eugene Fletcher, Research and Development Lead of Escarpment Labs about yeast biotransformation to maximize IPA flavour.
What do I need to bring? 
Please wear long pants and close-toed shoes.
What is included in the fee?
 All materials to brew during the class are included. Handouts with instructions and formulation of the beer brewed are provided. You will be able to collect a growler of beer brewed 3 weeks after the class.
---
Registration Information
Cost: $90 in Canadian Funds
Register here
Contact:
Course instructor:
Shane Walker
Email: swalke03@uoguelph.ca
Phone number: (519) 824-4120 extension 52942
For assistance with registration or general questions
Event Website
Share this page
Find related events by keyword