Teodor Nikolov turns passion for helping others into social enterprise
Name: Teodor Nikolov
Hometown: Cambridge, ON
Major: Management Economics & Finance
Year: 2nd
Management Economics and Finance (MEF) student Teodor Nikolov has experienced a great deal of change in his life that has inspired him to create positive change through business. A native of Bulgaria, Teodor immigrated to Canada with his family in 2006, a major life event he says motivated him to help people in need. Over the years, he has demonstrated this passion through an organization he launched with his friends for a high school project that helps homeless individuals while raising awareness of the prevalence of homelessness in Kitchener. He is also the co-founder of another company called Changing Minds Creative that offers a full suite of creative services, including videography and graphic design.
In this Q&A, Teodor discusses these initiatives and his experience in the MEF major. He also offers advice for students considering transforming their ideas into a business.
Why did you choose to pursue your Bachelor of Commerce at the University of Guelph?
I chose to pursue a Bachelor of Commerce in order to take my passion and understanding of business to a professional level and eventually be able to exercise the knowledge and skills I gain in the workplace. I have long been curious about the financial world, which was evident in my liking of mathematics starting in second grade and in high school as my interests shifted over to business development. This passion led me to become the co-founder of a photography and videography company, as well as a not-for-profit organization.
What has been your favourite part of the Management Economics & Finance major so far?
My two favourite parts of Management Economics and Finance so far have been the intriguing and yet easy to interpret presentation of a business model in Professor Tucker's management class and the challenging but encouraging economics classes taught by Professor Adomait and Professor Martin.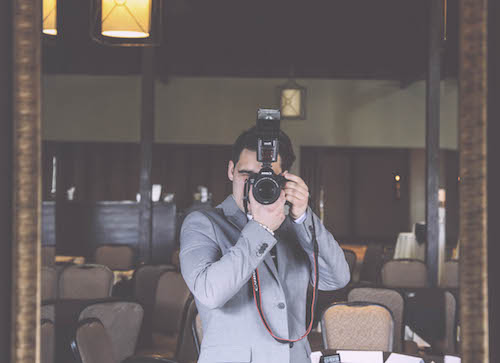 Photo caption: Teodor behind the camera
You are one of the founders of two social enterprises. Tell us more about these initiatives.
Homelessness Everywhere Lacking Publicity (HELP) is a not-for-profit organization started by two close high school friends and myself in Grade 10. Tibor Kovacs, Brad Golding and myself were challenged by our Civics, Careers and English teacher Mr. Lambert to make a creative difference in our community. After long hours of brainstorming we settled on doing the following: pool $120 together, go shopping at our local grocery stores, create 30 care packages, grab Tibor's camera and head off to Kitchener. We aimed to find people who were either homeless or low-income and handed out the packages we created. After filming our experience and sharing it with our peers and mentors we were encouraged to keep the project going. Today we run bi-monthly handouts at Kitchener City Hall with an average of 20 volunteers and 60 people per handout. We run workshops, carry out presentations on the issue, and integrate high school students in the organization.
Changing Minds Creative is a videography and photography business that was started one year after the creation of HELP. We found ourselves developing a passion for and skills in these areas and made the decision to register Changing Minds Creative as a small business through the City of Cambridge. Three years later we now work with a team of seven talented photographers, videographers and designers to bring quality services to wedding and corporate clients as well as a focus on providing up-and-coming artists with marketing and promotional material.
What kind of projects are you currently working on with HELP and Changing Minds Creative?
HELP has grown far more than we expected in the last few years. We are now offering high school students free workshops in teaching leadership and promoting entrepreneurship, in addition to creating other student initiatives. We have also increased our volunteer population exponentially. We now run HELP tables every two months at Kitchener City Hall where people who hear about us are free to come by and take any supplies we have out for them. We have also begun to focus on providing people with other necessities other than food, such as hygiene products.
Our future plans are to create a package that explains in detail how to organize and run a HELP Table after which we plan to launch a campaign in order to bring the information to as many people as possible. We plan to target youth groups, schools, organizations, and individuals. The goal is to outsource our process to the rest of the world and share what we aim to achieve with as many people as possible!
Changing Minds is currently working with wedding and corporate clients as well as individuals who are looking to make an idea come to life, whether it is a short movie, a logo, or promotional campaign. Internally our focus has been to create a company that offers the full package. For example, a wedding client will be able to employ us for not only photography and videography services, but also designer and management services as well such as look book design and event planning.
At Changing Minds Creative we aim to offer as many services as possible, when it comes to marketing and social media, under one roof. Currently working with designers, photographers and videographers, we plan to incorporate website designers and event planners to our team in the future. We are also working on a massive rebrand and along with that a name change for the company.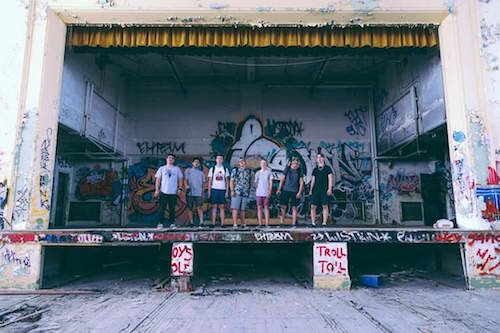 Photo caption: Always exploring: The Changing Minds Creative team.
How can people get involved or contribute to these projects?
We are always looking to gather a bigger employee base as well as increase our volunteer numbers when it comes to organizing our HELP events. Interested volunteers are welcome to send us a message through the HELP Facebook page and visit the HELP website for additional information.

Anyone who has a skill that they wish to contribute to Changing Minds Creative or is interested in working with us can email me at teodor@changingmindscreative.com.
What advice do you have for students who are interested in exploring this area of entrepreneurship?
The one thing that I continue to see holding entrepreneurs back from achieving their goals is beginning their journey. Starting what you have set out to do is the toughest part of it all, specifically summoning up the courage to take your first shot at making your dream come true. Whether your idea seems corny, impossible or pointless you need to commit to it and believe in it. I encourage everyone who has a goal to take the first step to achieving it. After doing so you can enjoy the peace of mind that the hardest part is over.
Take the leap, fulfill your dreams!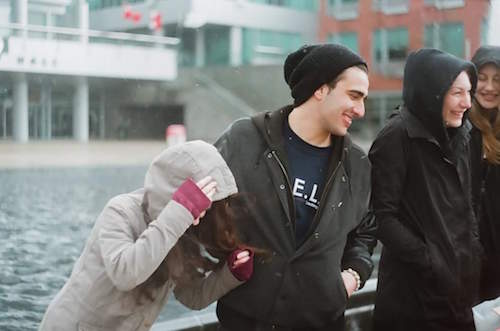 Photo caption: HELP table at Kitchener City Hall
Share this page
News Topics