Kathleen Rodenburg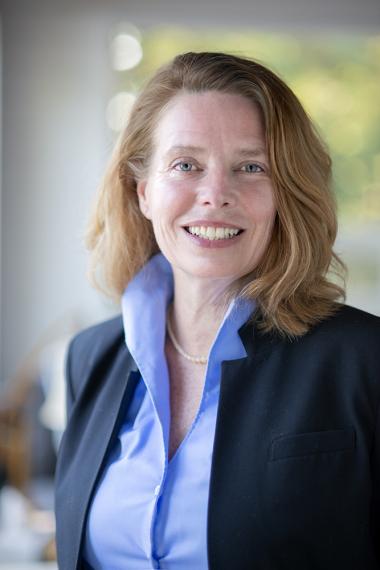 School of Hospitality, Food and Tourism Management
Office:
Macdonald Hall (MAC), Room 235
Find Related People by Keyword
Dr. Kathleen Rodenburg's educational pedigree includes a PhD in economics with an emphasis on decision theory and experimental economics, a MBA with an emphasis on sustainability and a MA in economics with an emphasis on governance. Kathleen has a record of accomplishment in innovative active learning teaching practices and an aligned record of scholarship in a relevant field. Additionally, Kathleen has several years of business and industry experience holding senior management positions at a tier I organization in the areas of strategy, marketing, sales, supply chain management and finance (mergers & acquisitions) prior to her academic career. Kathleen's educational pedigree coupled with her business acumen provides her with a breadth of knowledge that spans across all of our departments at Lang. She teaches at the undergraduate and graduate course level, with emphasis on 'professional' graduate degrees. Kathleen's industry contacts coupled with her industry knowledge and interpersonal skills have enhanced the business program by forging the needed industry partnerships to enable 'live' lab learning. In particular she is the creator and executor of Lang's signature first year mandatory case competition "The Great Ethical Dilemma." The initial reason for her leaving business and industry and returning to academia was centered around her deep concern with the many ethical dilemmas faced by individuals in the business environment and the poor decisions made in this space. As the language of business is deeply rooted in financial/economic indicators, the use of economic models and strong business acumen was a logical means to gain more intuition and understanding surrounding ethical issues and best practices. Business has tremendous influence on society, and business schools have tremendous impact on the future leaders who will direct this influence. As a business school educator and researcher she believes that she has been given a major responsibility. Therefore, Kathleen's is focused on high impact teaching practices that develop leaders for a sustainable future, service commitments that help the school achieve its vision, mission and strategic goals, and research that supports these aims.
Ph.D. University of Guelph.
Dissertation Title: 'Choice under Uncertainty: Violations of Optimality in Decision Making'
M.A. University of Guelph.
Thesis Title: Corporate Governance 'Are Corporate Researchers Corrupt?'
M.B.A. Wilfrid Laurier University.
Honours B.Comm. University of Guelph.
Nominated
2016, 2019, 2021: The Last Lecture to graduating students, Lang , University of Guelph
2020: D2L Innovation Award in Teaching and Learning, Society of teaching and learning in Higher Education, SAPEs.
2019: United Nations North American Award for Teaching Excellence, PRME- Principles of Responsible Education Management.
Awarded
2021: Academic Advisor of the Year, JDCC. JDC Central (JDCC) is the largest undergraduate business school competition in Central Canada, which brings over 600 student delegates together from Ontario, Québec and the Maritimes.
2017, 2018, 2019, 2020 :Voted in the top 10 Professors by students living in residence, Student Housing Services 'Professor Recognition Program' (4500 students each year)
2019: UGFA Distinguished Professor Award for Excellence in Teaching, UGFA, University of Guelph
2018: Paul MacPherson Teaching Award of Excellence, University of Guelph College of Business and Economics.
2020: Lang Graduate Research Assistant Award, Gordon S. Lang School of Business.
Select Publications
Rodenburg, K., Rowan, M., Nixon, A., & Christensen Hughes, J. (2022). The Misalignment of the FT50 with the Achievement of the UN's SDGs: A Call for Responsible Research Assessment by Business Schools. Sustainability, 14(15), 9598.
Lu, J., Rodenburg, K., Foti, L., & Pegoraro, A. (2022). Are firms with better sustainability performance more resilient during crises?. Business Strategy and the Environment.
Rodenburg, K., De Silva, V., & Christensen Hughes, J. (2021). SDGs: A Responsible Research Assessment Tool toward Impactful Business Research. Sustainability, 13(24), 14019.
Rodenburg, K., Hayes, L., Foti, L., & Pegoraro, A. (2021). Responsible Leadership in Sport: An Ethical Dilemma. Societies, 11(3), 85.
Rodenburg, K. S., Rizwan, T., Liu, R., & Christensen Hughes, J. (2021). Enhancing the Positive Impact Rating: A New Business School Rating in Support of a Sustainable Future. Sustainability, 13 (12), 26, doi: https://10.3390/su13126519
Rodenburg, K. S. (2021). Active Learning -ethical dilemmas for Tourism Industry. In Marion Joppe and Johan Edelheim (Eds.), Teaching Tourism: Innovative, Values-based Learning Experiences for Transformative Practices (pp. 3).
Rodenburg, K. S., & MacDonald, K. (2021). Enhancing Business Schools' Pedagogy on Sustainable Business Practices and Ethical Decision-Making. Sustainability, 13 (5527), 26, doi: https://doi.org/10.3390/su13105527.
Rodenburg, K. S., & Conroy, M. (2020). Introduction to Business management. Open Resource Textbook for Management 1000
Rodenburg, K. S. (2019). So Much to Learn, So Many Students, So Little Time: Maximizing Deep Student Learning in a New Academic Climate. Transformative Dialogues: A teaching and learning journal.
Morrison, W., & Rodenburg, K. S. (2017). Aviation Security. In Nigel Halpern and Anne Graham (Eds.), Routledge Companion to Air Transport Management (pp. 1-23). Routledge, Taylor & Francis Group.
Works in Progress
Rodenburg, K. S., Bhattacharyya, A., Rodenburg, E. C., & Papadopoulos, A. (2021). "Choice Under Uncertainty: Violations of Optimality in Decision Making for Public Health during COVID19," submission to International Journal of Environmental Research and Public Health.
(2018-2019). Maximizing Deep Student Learning in today's academic climate. STLHE (Society of Teaching and Learning in Higher Education) 2019 Conference, Winnipeg, Canada-Manitoba.
(2018-2019, June). Creating Benchmarks to measure student Engagement with SDG. United Nations Principles of Responsible Management Education (PRME) Chapter NA 5th Regional Meeting, Cleveland, Ohio (June 2-4)., Cleveland, Iowa.
(2018-2019, April). So Much to Learn, So Many Students, So Little Time: Lessons learned. Invited presentation at Teaching and Learning Innovation Conference- University of Guelph, Guelph, Canada-Ontario.
(2017-2018, October). The Great Ethical Dilemma. Invited presentation at PRME Chapter North America, Guelph, Canada-Ontario.
(2021-2022, February). Choice Under Uncertainty and Ambiguity: An Empirical Inquiry of a Behavioral Economic Experiment Applied to COVID-19. Conference on Experimental Insights from Behavioral Economics on COVID19, Boston, Massachusetts.
Area of Research
education/pedagogy
leadership
microeconomics
sustainability