Kathleen Rodenburg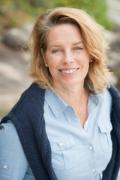 School of Hospitality, Food and Tourism Management
Office:
Macdonald Hall (MAC), Room 235
Find Related People by Keyword
Biography
I am excited to be at the University of Guelph. 75% of my post-secondary degrees hail from Guelph.
I have an Honours Bachelor of Commerce degree in Hotel and Food Administration from the University of Guelph. I have a MBA from Wilfrid Laurier University, and a MA and PhD in Economics from the University of Guelph. I have 15 years of Business and Industry experience holding senior management positions at a Tier I organization in the areas of Strategy, Marketing, Sales, Supply Chain Management and Finance. My most recent position was the Director Marketing Innovation for the Campbell Soup Company Canada. In addition to teaching undergraduate and graduate Business, Marketing (including Marketing, leveraging Digital technology) and Consumer Behaviour, I have taught MBA Economics (Micro and Macro) Environmental Economics, Corporate Governance, Business Ethics, Microeconomics, Mathematical Economics, and Finance. I have managed the capstone projects with industry partners for the Masters of Digital Experience Program at the University of Waterloo.
My teaching philosophy revolves around three distinct roles as teacher; Informant, Skill Developer and Coach. As an Informant, relevant theories and the practical application of these theories must be presented in a manner that enables the information to be absorbed in anticipation of future interpretation. Therefore, the key motivations for any topic must be understandable and believable. The information must be presented in a manner that motivates and engages the students. As 'skill builder' we must provide our students with essential tools in order to enhance decision making and problem solving abilities. Critical thinking skills come from allowing students through various exercises to apply their learning to real world problems. Therefore, learning does not evolve from memorization but from the act of doing. As 'coach' we must encourage students to sit in the front row of their lives, participate, ask many questions and we must encourage students to live in a state of possibility (Ben Zander, 2000).
I am concerned with the many ethical dilemmas faced by individuals in the business environment; in particular, the conflict involved in making ethical trade-offs in lieu of profits. While profits are easily assessed, altruistic decisions often are measured based on various individual interpretations of 'right' and 'wrong'.  As the language of business/marketing is deeply rooted in financial/economic indicators, the use of economic models and strong business acumen is a logical means to gain more intuition and understanding surrounding ethical dilemmas. Specifically, the identification of the key motivational factors that influence business decisions could provide evidence and provide compelling metrics to be used to influence business decisions that result in outcomes that are both ethical and profitable. Within the teaching discipline, my research is focused on learning outcomes of the students. In particular, I am interested in the learning outcomes which have transformed students in the way they approach various challenges within the business community.