Lianne Foti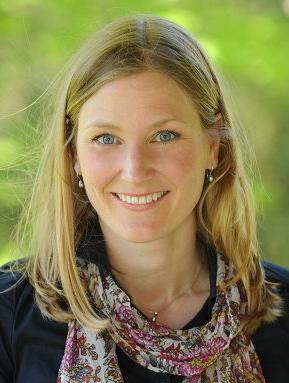 School of Hospitality, Food and Tourism Management
Office:
Macdonald Stewart Hall (MACS), Room 303
Find Related People by Keyword
Lianne Foti is an Associate Professor in the School of Hospitality, Food & Tourism Management at the University of Guelph. She received a MBA from EDHEC Business School, France and a Doctorate from the University of Bradford, UK. Prior to her academic career, she worked in both the food and energy industries. Lianne's body of research largely focuses on ethical decision making, consumer behaviour, and social marketing. Her work has been published in several top-tier academic journals and has been featured in the Globe & Mail, CBC's The National, and CTV News Channel among others.
D.B.A., (Consumer Behaviour) University of Bradford, UK. 
M.B.A., (International Management) EDHEC Business School, France. 
B. Comm., (Marketing) University of Guelph.
Consumer Behaviour
Ethical Decision Making
International Marketing
Social Marketing
Supervision:
Open to advising MSc students:  NO
Open to advising PhD students:  NO
HTM*2220 Media Communications in Sports and Events
MGMT*2150 Introduction to Canadian Business 
HTM*3080 Marketing Strategy for Hospitality Managers
MCS*4600 International Marketing
MCS*2600 Fundamentals of Consumer Behaviour
MCS*2000 Business Communication in a Changing World
MCS*1000 Introductory of Marketing
MCS*3500 Market Analysis and Planning
Teng, L., Sun, C., Chen, Y., Foti, L., Lever, M., "How do service robot roles improve consumers' brand image perception?" Journal of Business Research (2023) (Forthcoming).
Teng, L., Zhang, M., Foti, L., Wang, X., Yang, X., "Foreign vs Local Consumer Culture Positioning when Entering Foreign Markets." Journal of Advertising Research (2022). 
Lu, J., Rodenburg, K., Pegoraro, A., Foti. L., "Are Firms With Better Sustainability Performance More Resilient During Crises?". Business Strategy and The Environment (2022). 
Dhaliwal, S., Currie, E., Foti. L., Chandrakumar, P., Kurian,E., Motala, M., McCarthy, S., George, M., "The Future for Ontario Cider Production and Consumption: Assessment of Ontario's Excise Tax Regime". World Food Policy (2022) 
Teng, L., Xie, C., Liu, T., Wang, W., Foti, L., "The Effects of Uppercase vs. Lowercase Letters on Consumers' Perceptions and Brand Attitudes". Journal of Business Research (2021).
Rodenburg, K., Hayes, L., Foti, L., Pegoraro., A., "Responsible Leadership in Sport: An Ethical Dilemma". Societies (2021).
JY Dong, LE Dubois, M Joppe, L Foti., "How Do Video Games Induce Us to Travel? Exploring the Drivers, Mechanisms, and Limits of Video Game-Induced Tourism". Audiovisual Tourism Promotion, 153-172 (2021).
Foti, L., Zhu, X., Teng L., "Broadcasting and Narrowcasting: The impact of affective and cognitive message framing on message persuasiveness". International Journal of Advertising (2020). 
Foti, L. and Devine, A., "High Involvement and Ethical Consumption: A Study of the Environmentally-Certified home Purchase Decision". Sustainability (2019). 
Zhu, X., Richard, M., Foti, L., Teng, L., "Using self-congruence theory to explain the interaction effects of brand type and celebrity type on consumer attitude formation". Journal of Business Research (2018).
Charlebois, S., Juhasz, M., Foti L., Chamberlain S., "Food Fraud and Risk Perception: Awareness in Canada and Projected Trust on Risk-Mitigating Agents". Journal of International Food and Agribusiness Marketing (2017).
Charlebois, S., McCormick, M., & Foti, L., "Produce Retail Price Volatility and Perceptions in the Canadian Market: Nutrition Security Variances". Journal of International Food and Agribusiness Marketing (2017).
Charlebois, Sylvain and Foti, Lianne, "Using a Live Case Study and Co-opetition to Explore Sustainability and Ethics in as Classroom: Exporting Fresh Water to China" Global Business Review. 18(6) 1-12 (2017).​
"Improving Sport Culture Through Nano-Influencers: The Impact of Message Framing and Platform Fit on Message Persuasiveness", North American Society for Sport Management (NASSM) Conference, Montreal, Canada, 2023. 
"When time comes alive: How anthropomorphism increases consumers' nostalgia leading to brand type presence", Fifteenth Royal Bank International Research Seminar, John Molson School of Business, Concordia University, Montreal, Canada, 2021. 
"Rediscovering Management of Business Post Covid-19", Two-Day International Conference, Center for Management Studies Jain University, Bangalore, 2020. 
"Food Fraud, Risk Perceptions and Trust in Canada: Present & Future Considerations", 15th Annual Guelph Food Safety Seminar Symposium, University of Guelph, 2018.
"Increasing the Persuasiveness of Online Recommendations Through Advertising Appeals and Message Framing", International Advertising and Branding Conference, Jiangnan University, Wuxi, China, 2018.
"Is Ethical Consumption Driven by Ethics? An Investigation of the Driving Factors Among Demographics", International Marketing Conference, Jiangnan University, Wuxi, China, 2016.
"Allyship in Leadership", Women in Leadership Conference, Mount Allision University, New Brunswick, 2016.
"Understanding Experiential Pedagogies to Improve Transformational Learning in Western and Emerging Economies", International Conference on Management Education in Emerging Economies, Alliance University, Bangalore, India, 2011.
"My World, My Choice! Community-Engaged Learning", OMAFRA Partnership Practices Poster Presentation: Working with Community, Industry and Government, Guelph, 2011.
2018 UGFA Distinguished Professor Award for Excellence in Teaching
2017 Dr. William C. Winegard Exemplary Volunteer Involvement Award
2015 Member of the Guelph Mercury's Top 40 Under 40.
2012 Recognized for Excellence in Teaching by the Student Senate Caucus at the University of Guelph.
2012 College Royal first place, "Open House Exhibit Overall" for My World, My Choice! exhibit.
2011-2015 Named Special Graduate Faculty by the Board of Graduate Studies
Area of Research
consumer behaviour
market & consumer research
Marketing
marketing management
sustainability