#BehindtheNumbers: Long-term U of G–industry collaboration powers Ontario craft brewing innovations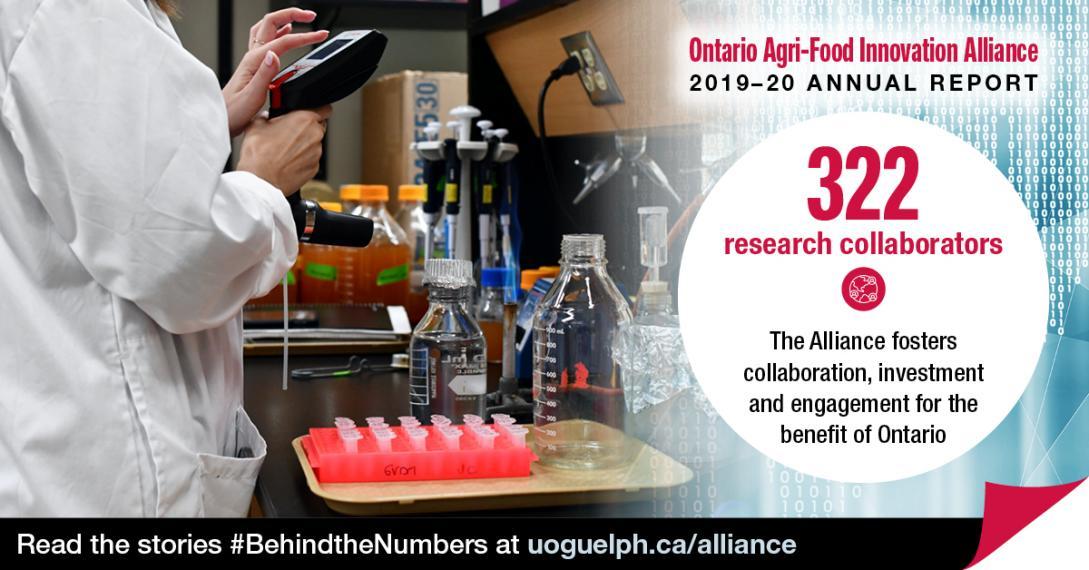 A collaboration between U of G's Dr. George van der Merwe, professor in the Department of Molecular and Cellular Biology, and Escarpment Laboratories, supplier of liquid yeast cultures for Ontario's $1.4-billion craft beer industry, has led to new products, processes and technologies that will benefit the Ontario agri-food sector.
Several Escarpment Laboratories innovations have been made possible through Gryphon's LAAIR (Leading to the Accelerated Adoption of Innovative Research) program funding and a strong partnership with van der Merwe.
This partnership results in local economic growth, new jobs and opportunities for U of G graduates, and a better understanding of yeast, "helping the brewers that we work with to make better beer, reduce their losses and create a lot of value for the industry in Ontario and the rest of Canada," says Richard Preiss, co-founder of Escarpment Laboratories.
Creating unique products
To stay competitive internationally, the craft beer sector must develop and offer unique, hard-to-duplicate products. This partnership will increase the profitability of several components in the craft brewing value chain.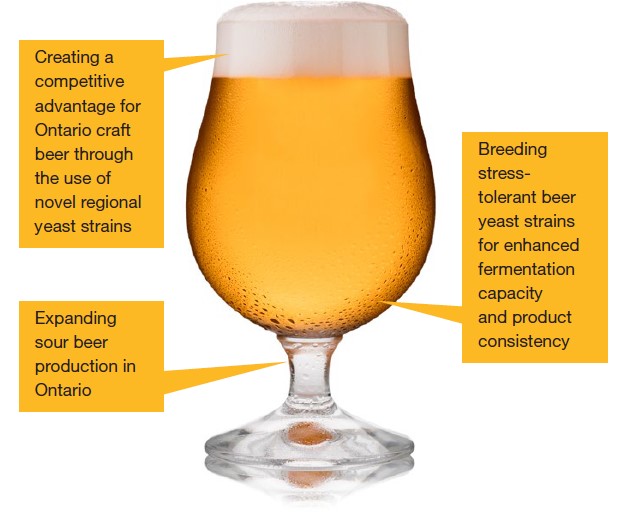 Creating a competitive advantage for Ontario craft beer through the use of novel regional yeast strains
Expanding sour beer production in Ontario
Breeding stress-tolerant beer yeast strains for enhanced fermentation capacity and product consistency
#BehindtheNumbers is a series of stories from the Ontario Agri-Food Innovation Alliance 2019-20 Annual Report, Growing Ontario Solutions, that showcases how the Alliance drives impact in Ontario.
Share this page
Find related news by keyword
News Topics