U of G researcher exploring automation for better dairy health, production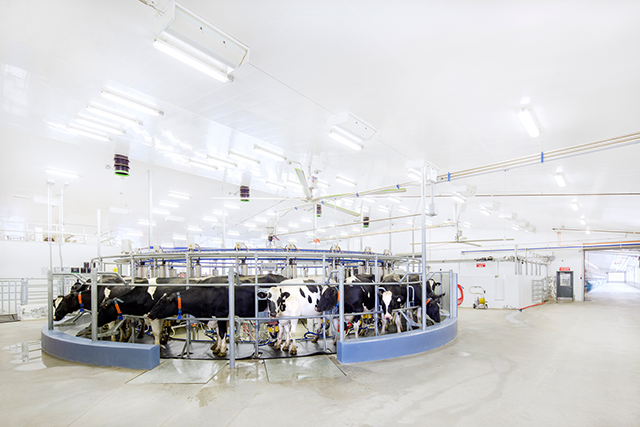 A University of Guelph researcher is using automated data collection to help farmers create individual feeding plans to improve the health and production of their dairy cows.
Patty Kedzierski, a PhD candidate and highly qualified personnel (HQP) scholar in the Department of Animal Biosciences at the Ontario Agricultural College, studies production differences between dairy cows.
She uses automated data collection to determine energy balance and target individual nutritional requirements of dairy cattle.
"Current dairy cattle feeding practices can cause a negative energy balance (NEB), resulting in adverse effects on the cow's health and productivity," she says. "Automated technologies could help farmers tackle this problem by allowing them to target the individual needs of each cow."
Kedzierski says most farms feed their cattle a total mixed ration (TMR), meaning all cows are fed the same diet based on a cow representative of the top percentile of the herd. Cows have varying nutritional and metabolic needs, so feeding a TMR can result in a large proportion of the herd being over- or underfed.
"During early lactation, if the energy intake provided by the TMR is insufficient for milk synthesis, cows experience a negative energy balance," she says. "Negative energy balance leaves cows more susceptible to disease and reduced productivity, which can be costly for milk producers."
Data will be collected from various sensors, including a 3-D camera and an emission monitoring system. These automated technologies will measure daily dry matter intake, milk yield, body weight, body condition score and respiratory gas exchange of oxygen, carbon dioxide and methane.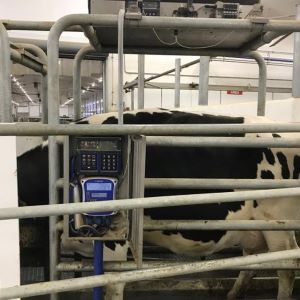 Kedzierski anticipates that automated data collection may help to reduce NEB in early lactation. She says implementing individualized feeding plans could help optimize productivity, lower feed costs, minimize nutrient excretion and curb disease.
"In the future, I hope to be able to integrate all of these technologies onto a singular platform," she says. "Doing so would make it easier to implement individualized care practices on farm and would thus reduce NEB and its associated costs."
Working under the supervision of Dr. John Cant, she will begin data collection in 2023.
This project is funded by the Canada First Research Excellence Fund, Food from Thought and the Ontario Ministry of Agriculture, Food and Rural Affairs through the Ontario Agri-Food Innovation Alliance.
Share this page
Find related news by keyword
News Topics