Real Estate and Housing students place at international case competition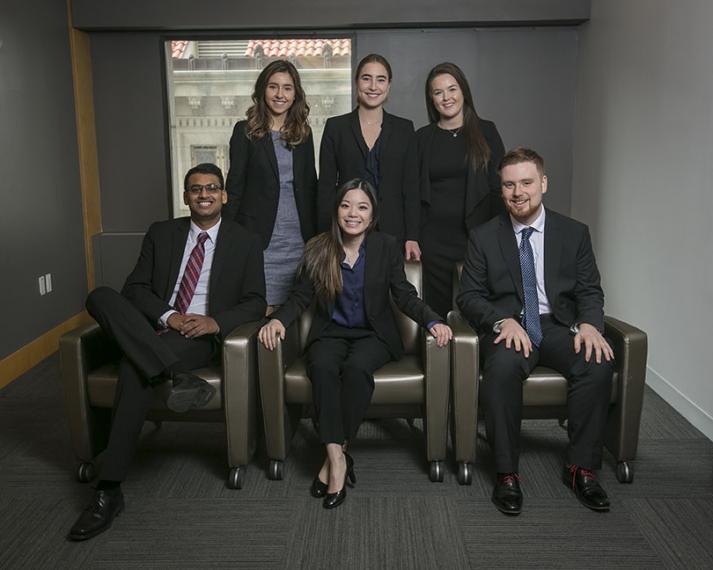 A team of six University of Guelph Real Estate and Housing students have won second place in the 9th Annual Cornell International Real Estate Case Competition. The team consisted of Lauren Chan, Hillary Hetherington, Sam Ives, Stefanie Kaminski, Krishna Movva and Sasha Somjen.
The invitation-only event was held in New York City and welcomed 25 undergraduate teams representing six countries. Teams were judged by senior executives of leading real estate companies on their investment recommendations, approach to the problems, and presentation skills. Based on these criteria, student groups had the chance to win more than $20,000 in prize money.
"It is a surreal experience to be fielding questions by the head of Blackstone Real Estate, the largest real estate private equity firm in the world," remarked Ives.
For the case competition, teams were given five days to analyze information about a retail property on a busy street in downtown in Madrid. They had to conduct market research and do a financial analysis to prepare their case report. The main objective of the report was that it had to benefit all parties involved.
As their response to the case, the University of Guelph team crafted a strategic proposal to purchase and resell the property two years later. Members Hillary Hetherington and Stefanie Kaminski both agreed that "cohesiveness" was one of the main factors in the team's success and that the "varied skills and strengths were paired very well."
Congratulations to our Real Estate and Housing team! Learn more about the Real Estate and Housing major.
Share this page
News Topics