Grad scores commercial success with athletic wear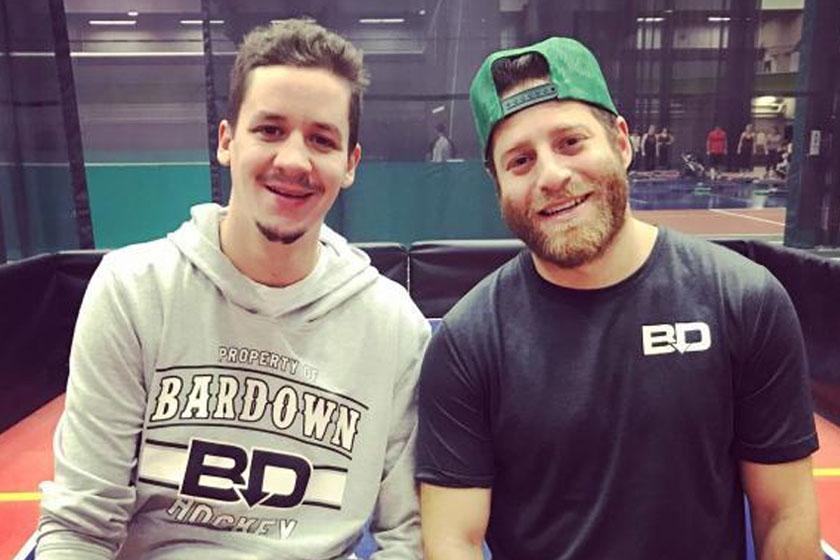 Like millions of Canadian children, Jesse Kirshenbaum played hockey as a kid. But then he turned his love for the sport into a multimilliondollar sportswear company called Bardown. Named after a hockey puck that hits the crossbar of a net to score a goal, Bardown now sells merchandise in more than 300 stores across North America and Europe, including U of G's Bookstore and Athletics department.
Kirshenbaum, BComm '10, came up with the idea for the company as a fourth-year student while taking an entrepreneurship class at U of G in 2010. "I mirrored my love of hockey and translated that into a business," he says. As a brand name, "bar down" resonated with him as "the most remarkable way to score."
Now he's scoring clients close to home, including the Guelph Storm hockey team, and around the world.
Kirshenbaum started the company with two friends from McMaster University. They printed 48 shirts, brought them to a party and word began to spread. Since then, much of the company's success can be attributed to social media and a more traditional approach: cold calling.
Working from his home office in Oakville, Ont., Kirshenbaum called sporting goods stores across Canada to get his merchandise on their shelves. It wasn't easy, he admits, but he was determined to do anything to get his products in the door, even if it meant offering merchandise on consignment. His perseverance paid off. "Once it was in stores, it sold well," he says. "It's such a great product and great price point."
Starting a business offered a crash course in entrepreneurism, but his studies at U of G gave him the skills he needed to succeed. "The things I learned at Guelph I parlayed into the business," says Kirshenbaum.
Selling his products in Guelph was his biggest goal. "It's amazing," he says. "It brings things full-circle."
Share this page
News Topics