Real Estate and Housing students win big at Ryerson case competition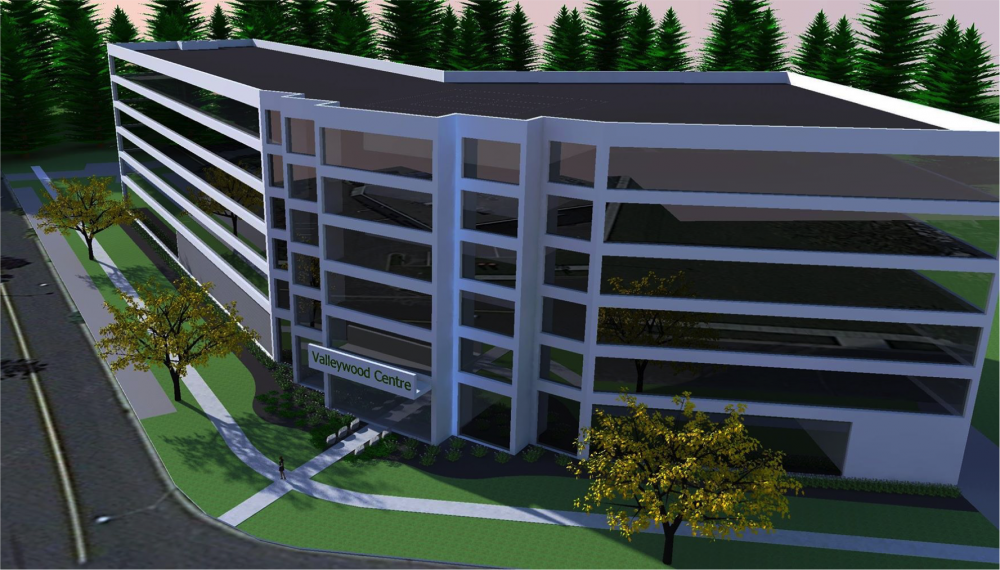 A team of four University of Guelph real estate and housing students (BComm) took home multiple top place finishes, including first place overall and $5,000, at this year's Ryerson "Expand your Empire" Case Competition in Toronto on Saturday March 4.
The annual competition sees teams of undergraduate business students redefine an underutilized development located in the GTA. Students are given a week to analyze, design and create the best-use development proposal, including financials, sustainable features, and market analysis. The students then present their solutions to real estate industry leaders.
Teams from across North America participated in the competition, including the University of Guelph, Ivey, Schulich, Queens, Ryerson and the University of Wisconsin.
The winning students from U of G are:
Hillary Hetherington (3rd Year, BComm - REH) 
Stefanie Kaminski (3rd Year, BComm - REH)
Sasha Somjen (3rd Year, BComm - REH)
Conrad Hilgendag (5th Year, BComm - REH)
---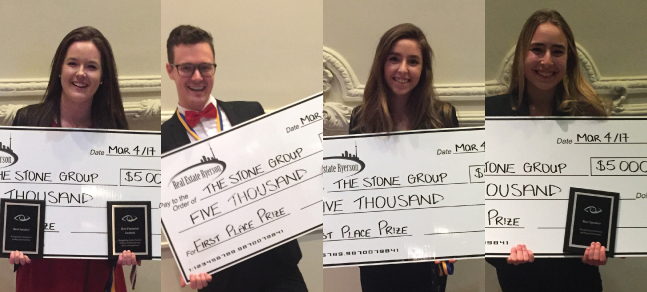 ---
The U of G team also won first place in the finance component, while Hillary Hetherington and Sasha Somjen each won "Best Public Speaker."
The teams winning solution included developing a mixed-use office building with retail elements, including daycare and food retail. According to Conrad Hilgendag, green technology was a major factor in the team's success. "We believe that there is value in making a building green, as it attracts tenants and yields a rental premium. We included LED lighting throughout, solar panels on the rooftop, car-charging stations for electric vehicles, and water-conscious plumbing fixtures."
Competing in case competitions is a tremendous applied learning experience, says Hilgendag. "We were able to take concepts learned in class, including sustainability, valuation, and development, and apply them to our winning proposal. This helped us produce a unique, yet feasible solution to a complex case."
Share this page
News Topics