International Women's Day Spotlight
On March 8th, the world celebrated International Women's Day. This day of celebration recognizes the achievements of women around the world across the political, economic, social, technological, and cultural spectrum. It is a day to recognize that the progression of the world has been accelerated (and continues to accelerate) by the overwhelming positive impact of women breaking through countless barriers and making their mark on the world. Here in SoCS, we want to continue to showcase the strong work of our women in STEM.
Maddie Gabriel, SoCS Student, Software Engineering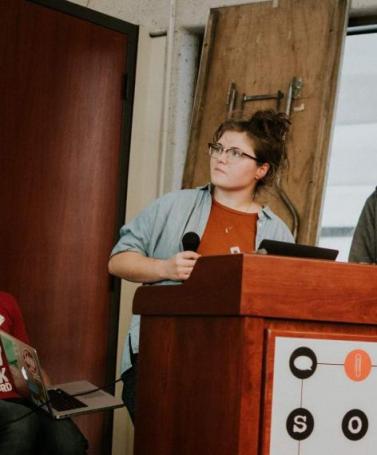 Maddie is a student pursuing a Bachelor of Computing with a major in software engineering here in SoCS. For most of her schooling here in SoCS, Maddie has been immersed in all things SoCS: Maddie actively pursues teaching assistant positions, she helps out in her community, can be found most days in Thornborough, and is a co-leader and co-founder for Guelph Women in Computer Science (GWiCS). In such a short time, Maddie has propelled SoCS forward and inspired women throughout our community. For more information on GWiCS, visit their webpage here: https://gwics.org/about.html
"My advice is to say yes to opportunities that come your way! Go to club meetings and events to connect with your peers, professors and upper year students. Get involved in the broader STEM community by going to hackathons and tech meet-ups, if that's your thing."
Stacey Scott, Associate Professor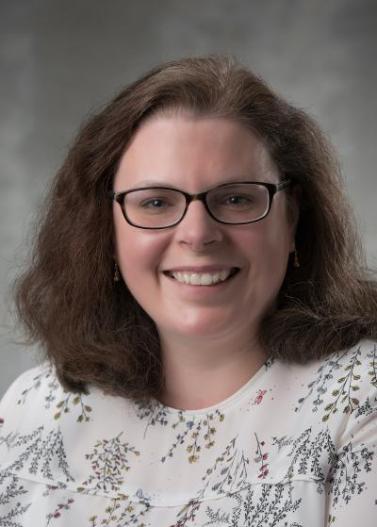 Dr. Stacey Scott has had a diverse career and a has wide educational background. Her past experiences have propelled her forward into emerging technologies over the past decade, where she has made a name for herself in the fields of technology, engineering, and STEM. Prior to working as a faculty member in SoCS, she has worked as a software engineer on military tech through a software consulting house, before going back to school to pursue higher education. Her research and training are focused on human-computer interaction, and she also has an interest in both psychology and social sciences. These two fields help enrich her HCI research by tying in the underlying principles that affect human interaction itself.
Laura Gatto MSc. | PhD Candidate (Computational Sciences)Co-op Co-ordinator, School of Computer Science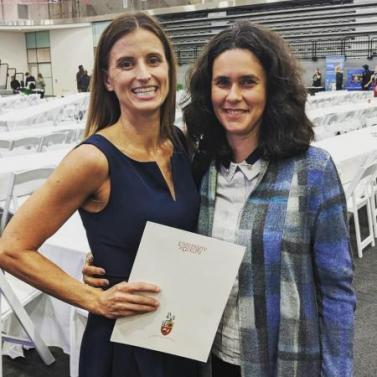 Laura has been a long-time player here at the University of Guelph, initially coming here in 1994 to complete the Akademic program, which at the time was the only program where you could study both arts and science within the same program. Laura, originally from North Western Ontario, fell in love with the University and the City of Guelph and began working on campus in 1998. Laura is currently the Co-op coordinator for SoCS. A life-long learner, she completed her MSc and is now a PhD candidate in Computational Sciences. Her research interests include interdisciplinary work in Data Science, Labour Market Economics and Social Science to research barriers to employment for historically disadvantaged groups. She is very grateful to her advisors, Dr. Antonie (Computer Science) and Dr. Plesca (Economics) for guiding her and supporting her to achieve her goal of applying theoretical research to tackle heterogenous social problems. She noted how impactful it has been to have 3 women on her PhD Advisory Committee. A decade earlier, her Master's Advisory Committee was comprised of all men.