How can a greater emphasis on 'care' improve life at work?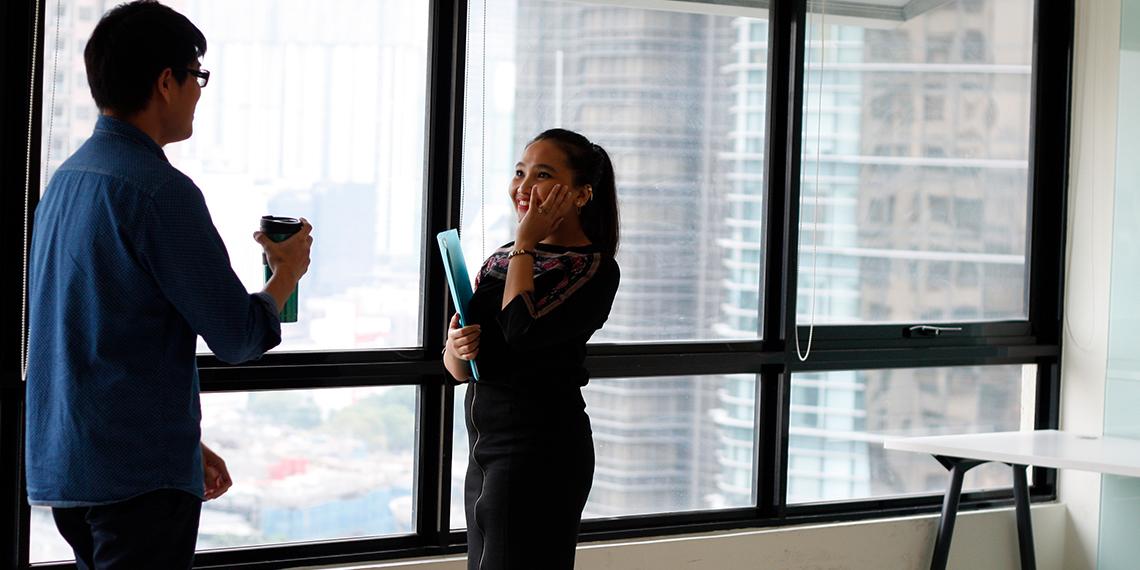 Jessica Nicholson wants to improve how we work and how organizations impact society, something she believes can be achieved by a greater emphasis on and understanding of care. Her dissertation contributes to an evolving conversation in management and business ethics literature that takes a more holistic view of how organizations can do good for their employees and community. Jessica hopes to ultimately develop a theory about what the meaning of care is and how it is practiced within an organizational context.
In this Q&A, she discusses her dissertation research, the effects it could have on our working lives and the positive contributions organizations can and should make to society.
Your PhD dissertation focuses on the practice and meaning of care in organizations. What does this mean in the workplace?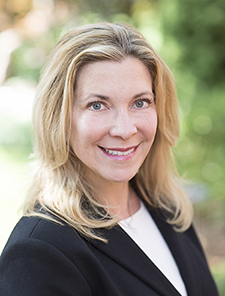 When people talk about 'care' or 'caring' what does that mean to them, and what practices exemplify or embody that care in the workplace? This is my primary research question. I look at two broad categories:  'caring-for' and caring-about'. Caring-for is seen in concrete interpersonal interactions – helping, responding to needs, etc.  But there is also caring-about, in which one has concern for others and can set up conditions in which the caring-for can take place.
What examples of caring do organizations currently demonstrate?
The organization's leaders can care about employees, and this is demonstrated, for example, in setting up human resource policies that enable employees to care for themselves, such as flexible work schedules or other work-life balance initiatives. I think that caring-about is also relevant to the organization's actions in relation to society and the natural environment, so there are several levels or meanings of care in the workplace.
What ignited your interest in this topic?
I was surprised to learn that ethics of care aren't emphasized in the management and business ethics literatures, and I think that this perspective adds an important dimension to the conversation about the ethical responsibilities of organizations. The typical emphasis on utilitarianism and justice, I think, is missing something, and runs the risk of turning discussions of business ethics into an intellectual exercise of discussing abstractions. Ethics of care keeps it at a more practical level.
How are you conducting this research?
I am engaging in a qualitative, inductive approach for my thesis research. Because 'care' isn't well defined, this is exploratory research. I'm using in-depth individual semi-structured interviews to talk to employees across levels in three organizations about care: a hospital, an environmental social enterprise and a financial services cooperative. I chose organizations that have been recognized for what might be considered 'caring' – top 100 companies to work for, for example, as well as initiatives to do with caring for society or the natural environment.
Have these interviews revealed anything?
When I talk to leaders of organizations, even before explicitly bringing up the topic of care, this view seems to come up naturally – caring about employees, about their customers, about the cause that they are built to address, and that caring for – taking action – is key.
Can you share some of your key findings so far?
It is still early in the data analysis process, so I'm just beginning to see themes emerge from the data, but it does seem that care takes many forms and at times these forms can be at cross-purposes. As an example of the tensions I'm finding that can arise around care, particularly in the context of a social enterprise, caring-about the 'cause' strongly (passion and commitment, with much time devoted to the work, etc.) can at times eclipse the need to care-for oneself.  Employees can work very long hours and reach the point of exhaustion if they don't take care of themselves. I've seen in two of the organizations I'm researching that dialogue initiated by leadership in the organization is challenging the assumption of 'busier is better' and is embracing the idea of nurturing the whole person (work and personal lives). This has enabled employees to find a healthier balance, integrating both work and personal lives.
What impact could these findings have outside of academia?
The application of these concepts in organizations has the potential to improve the working life of those within organizations as well as increase the positive impact of organizational activities in society and the natural environment. I hope that my research will provide examples of the ways in which caring can be incorporated into effective business models and add value not only to the work life of employees but also to increase the positive impacts of organizations in society more generally. In teaching future generations of leaders, I hope to make this explicit in their view of what organizations could (and should) offer in terms of value creation. 
How do you hope to continue this research after completing your PhD?
The theory I develop in this research should have implications for future research, such as identifying possible enabling conditions and outcomes of care in organizations. My hope is that it will translate into a program of research that will shed light on care, including its antecedents and outcomes, as well as the process through which it is enacted in organizations.
Further reading
Read more on this topic in the following publications:
Share this page
Find related news by keyword
News Topics