Joshua Montgomery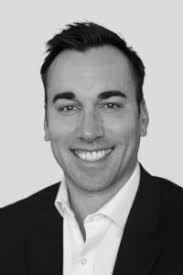 After the first year of the MBA program, Joshua was contacted by a recruiter and a path for career advancement was within reach. As he gets closer to the completion of the program, Joshua has started to reflect on how the program has helped him grow professionally and personally. In addition to assisting him with career advancement at his organization, the program has also helped inspire Joshua to take his learnings beyond his role, and to set his sights on another opportunity to make a positive impact within the community.
In this Q&A, Joshua discusses his experience during the MBA program at the University of guelph, and how the program has helped him advance his career and perspective.
Program: MBA
Current Organization: Canadian Addiction Treatment Centres
Current Role: VP of Operations
Current City: Toronto, Canada
---
What was your job after graduating from the program?
I have not graduated yet. However, prior to my MBA, I was the Director of Operations for another addiction treatment centre. After a year of my program, I was contacted by a recruiter for the role I am currently in. As I edge closer to the completion of my program, I am being groomed for the COO of my current organization upon graduation.
What was the most important connection you made at the University of Guelph?
There isn't just one. The connections I have made with many of my peers has been nothing short of amazing. My peers have provided such an inspiring and enriching experience throughout the program. Many of the professors provide an exceptional learning experience, where I am able to grow intellectually and personally.
What course was the most impactful to your professional development?
The most impactful course was definitely Sustainable Value Creation. This course inspired me beyond my wildest expectations. I was enlightened by the possibilities for our future on a global scale, to not only preserve our environment, but to also impart greater hope for humanity.
What other skills did the program help you develop?
When starting the program, my accounting skills were elementary. Throughout the program, I was able to work on these skills. I also developed a better understanding of HR, finance, communication and leadership.
What would you tell your graduating self?
Aside from: "Wow! You did it!" I would congratulate myself on setting a goal and succeeding. The process was well worth it, and I was able to grow into an amazing person over the last two years. In a word: proud.
How are you using your degree to improve life in your community or abroad?
As I continue to grow into various leadership roles, I have the responsibilities of having more influence and the ability to improve the lives of our employees and those who help with our services. The program has also inspired me to find a way to improve life beyond my specific role. I hope to eventually start a credit union that focuses solely on impact investing, that provides a true no-fee banking experience that is actively involved in local charities.
Share this page
News Topics