Symposium shares research on qualitative accounting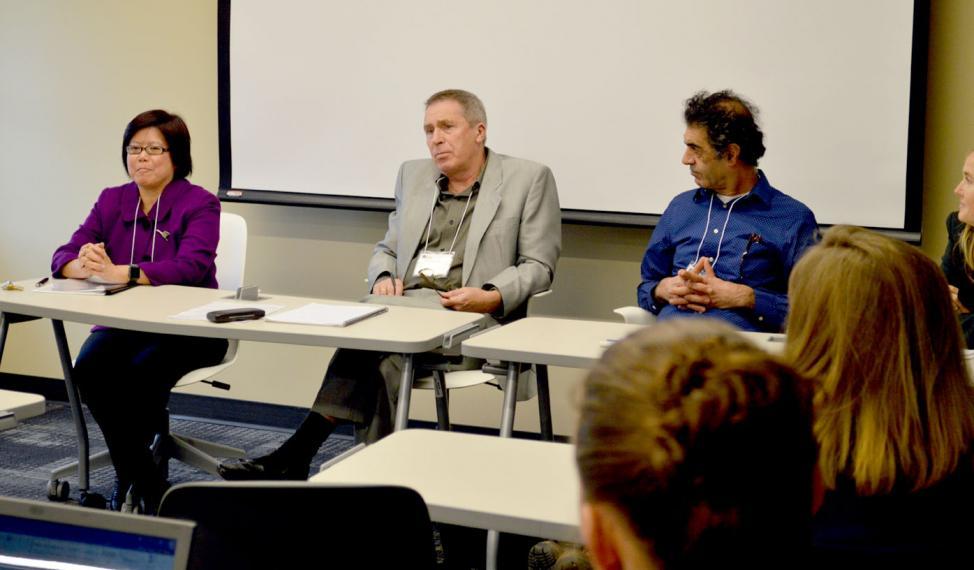 A recent symposium held at the University of Guelph highlighted qualitative research within an area typically associated with numbers – accounting. Led by professor Philippe Lassou, the three-day Qualitative Accounting Research Symposium united international researchers to discuss and debate a wide-range of topics related to this area. It also welcomed keynote speaker, and noted accounting scholar, Trevor Hopper from the School of Business, Management and Economics at the University of Sussex.
Professor Hopper participated in two panels that discussed the future of accounting and accounting research as well as different perspectives on qualitative research across varying disciplines. In addition to presenting his paper on accounting and anticorruption reform in Africa, he led multiple workshops and met with PhD students for one-on-one coaching on their research. Workshop topics included qualitative research: design, methods, theory and analysis, and publishing in top tier journals.
"Qualitative accounting research is wide-ranging and deals with all aspects of accounting, including the politics of accounting and accounting regulation and policy, accounting processes, and the interplay between accounting and society at micro and macro levels," Lassou explained. "We were delighted to welcome Trevor Hopper, who is well known for his major contributions to accounting research and scholarship, to share his knowledge and insights with attendees."
Further to Hopper's contributions, the symposium discussed topics such as the history of fair value and its measurements, institutional work and economic outcomes of transfer price, and the formation of ideas and practices in government auditing. According to Lassou, the opportunity to share this research through presentations, panels and workshops is crucial to the continued development of accounting research and opportunities for collaboration.
"We are an active player in qualitative accounting research," he said. "Events like this symposium that showcase our research expertise and that of fellow experts can help us both sustain and expand our position. It is part of being an active member of the accounting research community."
The symposium also included presentations from several PhD Candidates and participation from University of Guelph researchers, including May Aung (Department of Marketing and Consumer Studies), Elizabeth Kurucz and Davar Rezania (Department of Management).
For more information on this event, please contact Philippe Lassou (plassou@uoguelph.ca). 
Share this page
News Topics