Student collaboration key in interdisciplinary product development course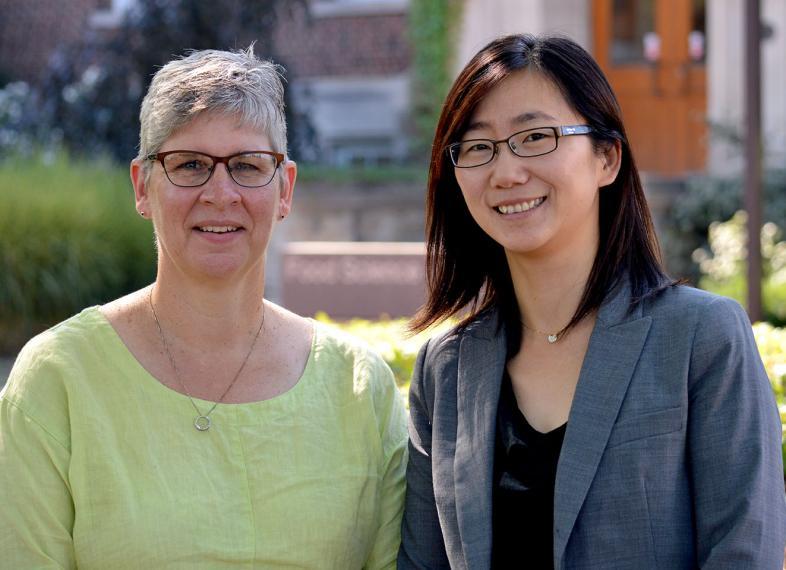 What do marketing students and food science students have in common? While their majors may indicate that they have very different interests, the University of Guelph's Product Development Management course is teaching students how to use these differences to their advantage through collaborative learning.
In order to make sure students are acquainted with different perspectives, the College of Business and Economics and the Ontario Agricultural College are working together to expand each discipline's learning objectives by creating a course that gives students both a business perspective and a comprehensive understanding of the product development process.
This year, the course is taught by professor Juan Wang, from the Department of Marketing and Consumer Studies and professor Lisa Duizer, from the Department of Food Science. They have structured the course in a way that students get hands-on learning experience through labs and projects, while also learning through lectures and assigned readings.
"What's a bit unique about this course is that we have created this overarching industry mentor piece." Duizer said. "Mentors will come in at various stages of the course to help the students."
This gives the students the opportunity to learn directly from each other as well as from industry leaders who act as their mentors throughout the course.
For one of the main projects, the professors have students complete a group project, in which each group is assigned a product category, such as snacks or beverages, and are expected to deliver a final product by the end of the course.
The development process spans two semesters, in the fall the groups conduct their market research.
"Students analyze the environment for the product so that they can identify the target market, draw in opportunities and ideas and form a concept," Wang described. "This is an early stage of product development."
When they return to school in January, the groups test their prototype, make necessary changes and present their product to an audience that consists of the instructors, their mentors, peers, alumni and industry leaders.
According to Duizer, this project makes students recognize that collaboration is essential for creating a good product.
"Creating a good food product is not one person's job. It's a team-based approach, everybody brings their skills, and it may be different skills, but they are all important skills to the team. If you work together, you are bigger than working alone."
This project ultimately captures the essence and the goal of the course: students have experienced the product development process, which is comparable to the real life industry development process. As a result, they have the ability to take away both the soft and technical skills that benefit them at school and in the industry.
"These kids are smart, they have their own perspectives, their own ideas, and you want them to put it together," said Wang. "So it's a coalition of these ideas which moves the course in an interesting way."
---
Classroom Photos
Applied learning and collaboration is key to the student experience in this course. The photos below are from one lab where students worked together on designing a parachute for an egg. They later tested their designs to see if their egg would survive being dropped from the top of a ladder.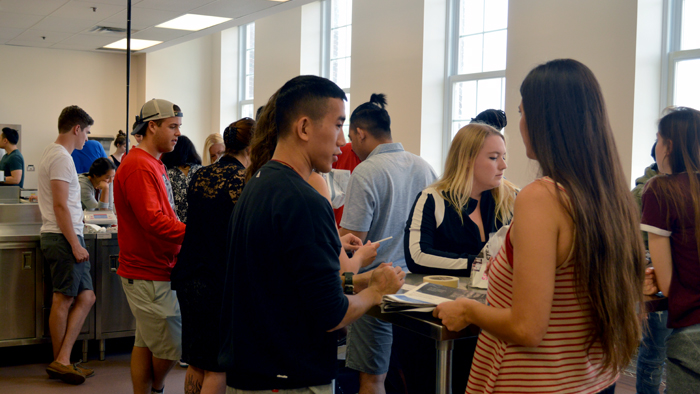 Product Development Course
Students start working on their designs.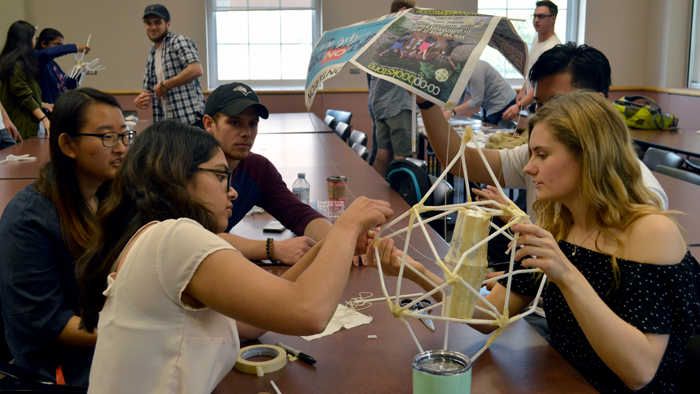 Product Development Course
Students put the finishing touches on their egg parachute.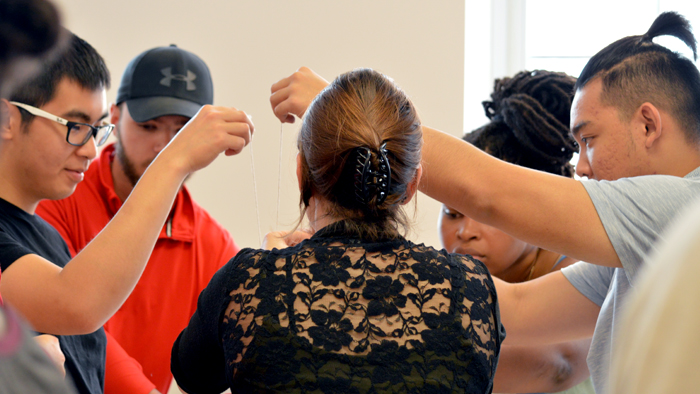 Product Development Course
Students work on their egg parachute.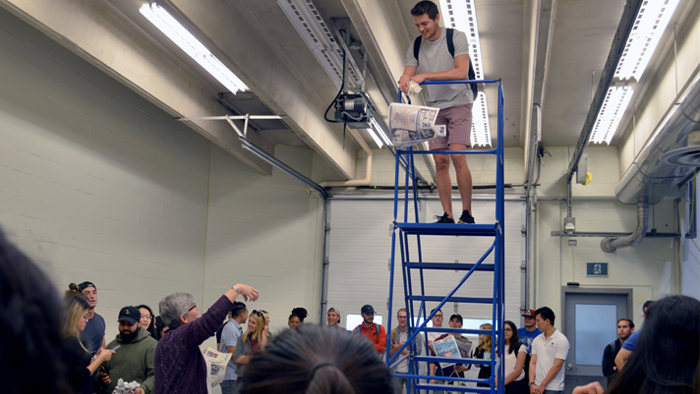 Product Development Course
Students test their designs.
Share this page
News Topics