Research symposium ignites discussion on qualitative accounting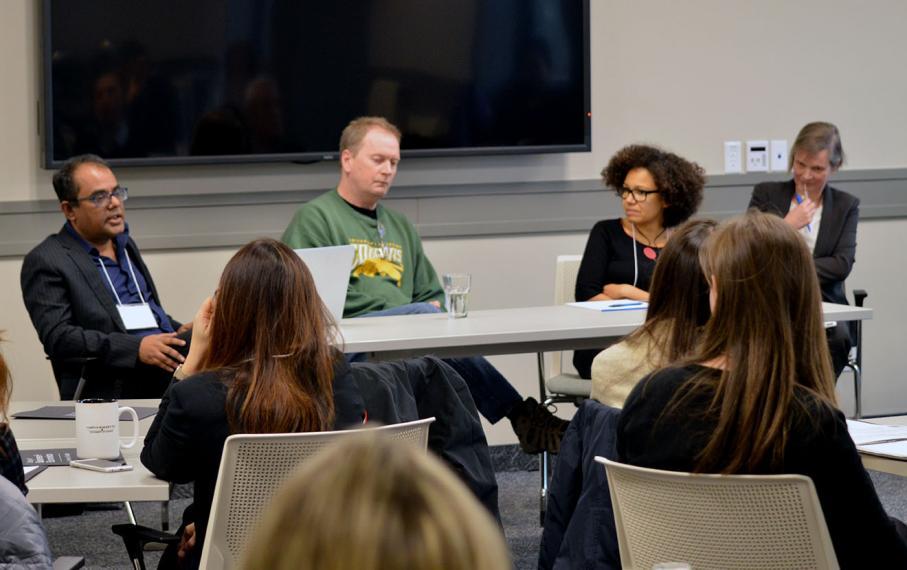 The College of Business and Economics is proud to host the 2nd Qualitative Accounting Research Symposium from November 30 to December 1. This symposium serves as a high-profile forum for scholars interested in qualitative accounting and gives them a platform to discuss accounting practices and research issues from diverse methodological and theoretical perspectives.
Led by accounting professor Philippe Lassou of the Department of Management, the symposium will welcome both national and international guests, including keynote speaker Shahzad Uddin, accounting professor at the University of Essex, and Lisa Jack, the current president of the British Accounting and Finance Association and accounting professor at the University of Portsmouth.
As the keynote speaker, Uddin will share his perspective on management accounting changes. He will lead a session on 'The Role of Theory in Qualitative Accounting Research' and take part in the panel discussion on 'Qualitative Accounting Research: Challenges in Northern America' which will feature key Canadian scholars Marcia Annissette (York University), Caroline Lambert (HEC Montreal), Ron Baker (University of Guelph), and Alan Richardson (University of Windsor).
According to Lassou, the symposium creates an opportunity for scholars to share and discuss accounting research. This is vital to the continued development of accounting research and also encourages collaboration between academics in the field.
"We are an active player in qualitative accounting research," Lassou said. "Events like this symposium are a valuable opportunity to share our research and expand our network and research in the accounting field."
For more information on this event, please contact Philippe Lassou (plassou@uoguelph.ca). 
Share this page
News Topics