Cambrian Solutions Inc. to continue supporting U of G business students with $40,000 Gift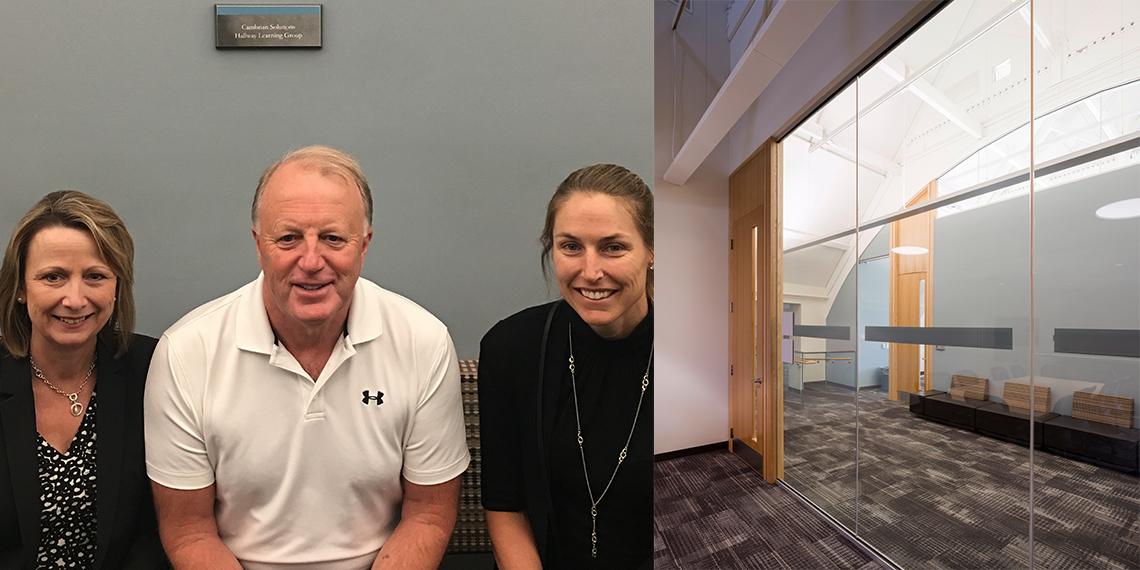 Through a $40,000 gift to the University of Guelph, Cambrian Solutions Inc. will continue to support scholarships at the College of Business and Economics as well as the Ontario Agricultural College. The Gift supports two awards of $4,000 each year: the Cambrian Solutions Inc. Business Scholarship and the Cambrian Solutions Inc. Food Science Scholarship.
"On behalf of the staff and ownership of Cambrian Solutions we are thrilled to continue our long-standing relationship with the University of Guelph," said Cambrian Solutions Inc. President, Peter Jobling. "At Cambrian we are pleased to give back to our youth while also supporting the future needs of industry moving forward. U of G has proven to be an outstanding resource to develop the much-needed leaders of tomorrow and we at Cambrian are pleased to be a small part of that continuing development"
Cambrian Solutions is a Canadian company that is constantly sourcing new and innovative products that meet the demands of North America's dynamic industries, while partnering with world-class ingredient and chemical manufacturers to bring them optimized sales portfolio's. Cambrian is committed to the future of their company, which begins with investing in future talent like the well-rounded recipient of this award.
"It is forward thinking organizations that value university programs which meaningfully connect business with science," said Dean Julia Christensen Hughes as she thanked Joblin and the Cambrian team. "We are grateful for Cambrian's ongoing generosity, support, and for providing financial support and career opportunities to University of Guelph students."
Cambrian also recently supported the Macdonald Hall renovations, sponsoring the Hallway Learning Group, which is a transformational learning classroom.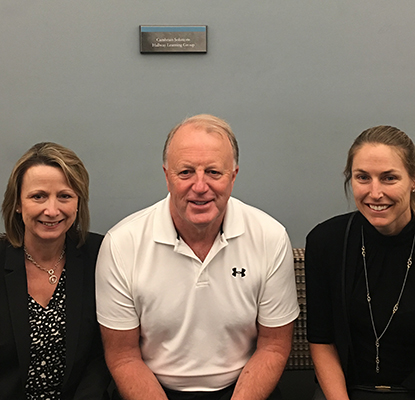 Cambrian Solutions visiting campus
Jacquie Sparling (HR Manager), Peter Jobling (President), and Jennifer Bowman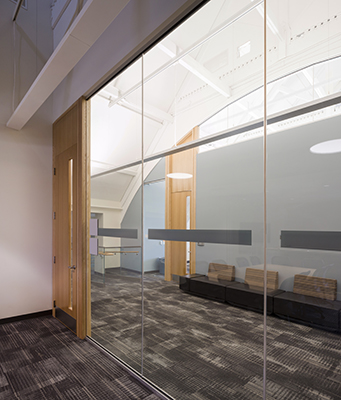 Hallway Learning Group
Cambrian Solutions also support the Hallway Learning Group, located on the second floor of Macdonald Hall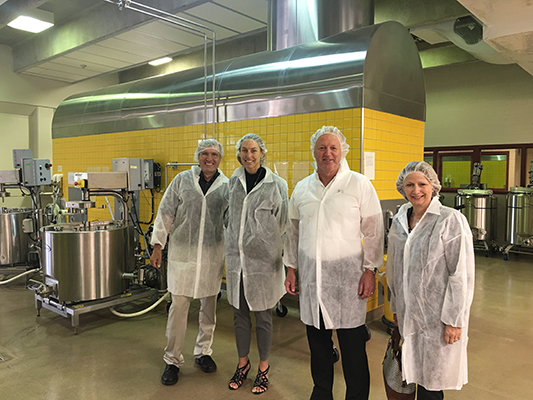 Touring the Food Science cheese lab
Cambrian Solutions is also funding a scholarship for the Food Science department
Students enrolled full-time in the Bachelor of Commerce, Marketing Management are eligible for the Cambrian Solutions Inc. Business Scholarship. Eligibility requirements include a minimum 70% cumulative average with a minimum of 15 credits.
Students who have participated in extracurricular and entrepreneurial activities such as (but not limited to): student clubs/societies, have run a business, worked in sales, volunteer work, and social groups are encouraged to apply. Students will be selected based on the variety and length of time they can demonstrate their participation and leadership in extracurricular and entrepreneurial activities.
Interested students can apply to the CBE awards committee with a copy of their resume and a detailed list of extracurricular and entrepreneurial activities indicated the dates of involvement, listed in reverse chronological order, the nature of your involvement, any offices held and your responsibilities. For more information on how to apply to the CBE awards committee, please visit our Scholarships and Awards page.
Share this page
News Topics